Accreditation of journalists for the Open European SAMBO Championship among cadets in Riga launched
Mass media
15 August 2013
Sergei Grishin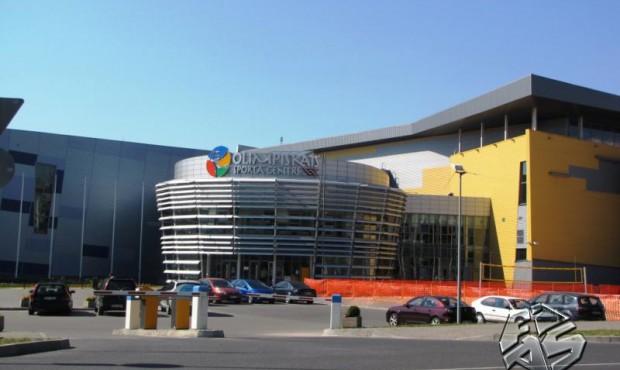 In our today's reportage we will tell media representatives and all fans of SAMBO about what to expect from the Open European SAMBO Championship among cadets which will be held in mid-September in Riga.
So, the history of continental tournaments among cadet is not rich, the first such SAMBO competition took place in late September last year in the Tallinn, Estonia.
This year's "Cadets SAMBO relay race" enters Riga, Latvia. And in the next year under the auspices of the FIAS the first World SAMBO Championship among this age group will take place.
Last year Tallinn tournament was attended by 200 athletes from 15 countries of the Old World. Then the competition where they were distributed 20 sets of medals among girls and boys attended the 3000 spectators.
This year's statistics for cadet competition is likely to be improved, as the organizers have conceived to hold it as an open tournament. Therefore, Riga awaits arrival of about 300 wrestlers, and several Asian African and Pan America countries will be added to Europe. Competitions will be held at the Olympic Sports Center of Riga, where two years ago Latvians successfully held the World Youth Championship.
Last year the team championship of the cadet competition among boys team won Georgia, Belarusians were the second, the Russians settled in third place of the final command protocol. For girls: first team place won by Russian sambists, on the 2nd place was the Belarusian athletes, Ukraine finished third.
You can learn about how this time will end the team championship as well as enjoy the fights of the personal tournament of the Open European SAMBO Championship among cadets not only by visiting the Baltic States. The official website of the FIAS will broadcast preliminary and final fights of these interesting events on September 14 and 15. Read our next reports on the schedule of broadcasts.
Information for the media:
Accreditation to Open European Championship among cadets, which will be held September 14-15 in Riga (Latvia) starts today, August 14 and runs until August 30.
Representatives of all television print and online media can be accredited on the FIAS website at the following link:
sambo.sport/accreditation
In case of any questions, please contact the press service of the FIAS.
E-mail: yukhareva@mail.ru