Svetlana Alekseevna Galyant. Unconquerable Femininity
Competitions
21 August 2012
Sergei Grishin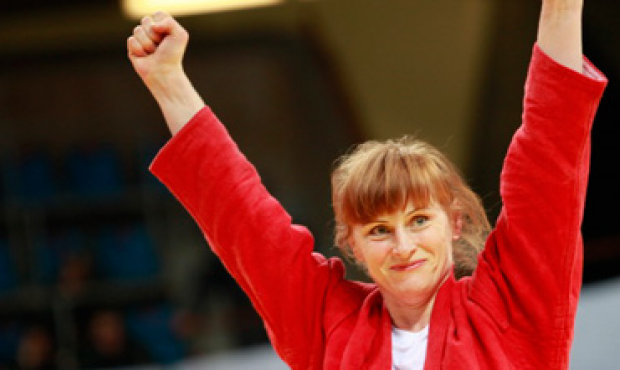 Birth date: 23.05.1973.
Birth place: Chisinau (Moldova).
Achievements: 7-time world champion, 8-time winner of the World Cup, awarded a medal of the Ministry of Defense of the Russian Federation "For Military Valour" of II class and the "Gold Belt" prize, multiple winner of title "Sportswoman of the Year".
Couches: Sergey Sergeev (first), Alexander Chistyakov, Aslam Saduev. Fact: graduated with honours from the Far Eastern State Academy of Physical Culture and Sports.
Hobby: self-education.
Quote: "I want people to tell proudly that we have SAMBO and it is developing".
Of all athletes from the Far East (Svetlana represents Kamchatka Krai) Ms. Galyant has the most titles and awards. Today she not only trains a lot but also contributes her energy and talent to the social activity and politics as a Deputy of the Legislative Assembly of Kamchatka Krai. Svetlana also tries to promote sports among young people. She regularly conducts free master classes for the children of Kamchatka and stands for experimental programme of athletic training for children in kindergartens.