Talgat ZHIYENTAYEV: "My victory is a great merit of coaches and fans"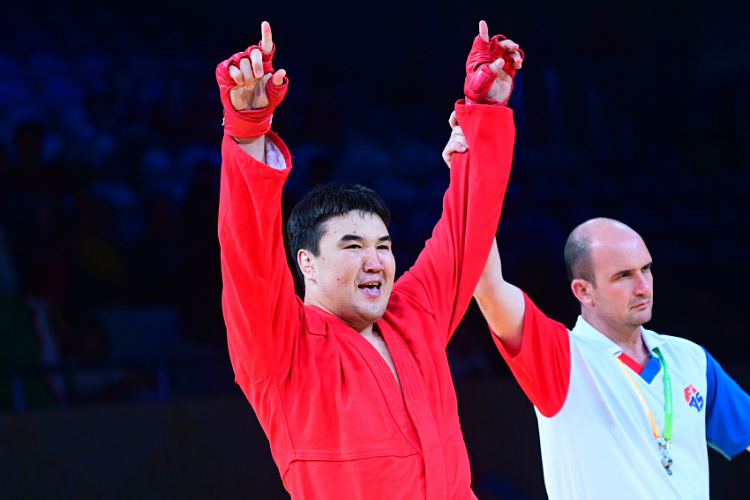 Kazakh athlete Talgat Zhiyentayev won a gold medal at the Asia and Oceania Championships in the weight category over 98 kg in Combat SAMBO, defeating Uzbek sambist Islom Nosirov in the final. After the long-awaited victory, he told the FIAS website about the mood with which he went on the mat, about the role of the coaching staff and fans in his victory.
In the final, you made three effective throws. How did you manage to do it?
– I purposefully prepared for this tournament. Previously, I had many defeats specifically in Combat SAMBO, but this time, fighting at home, I understood that I had no right to lose. I want to separately thank the audience and all the fans for their support, your merit in my victory is great.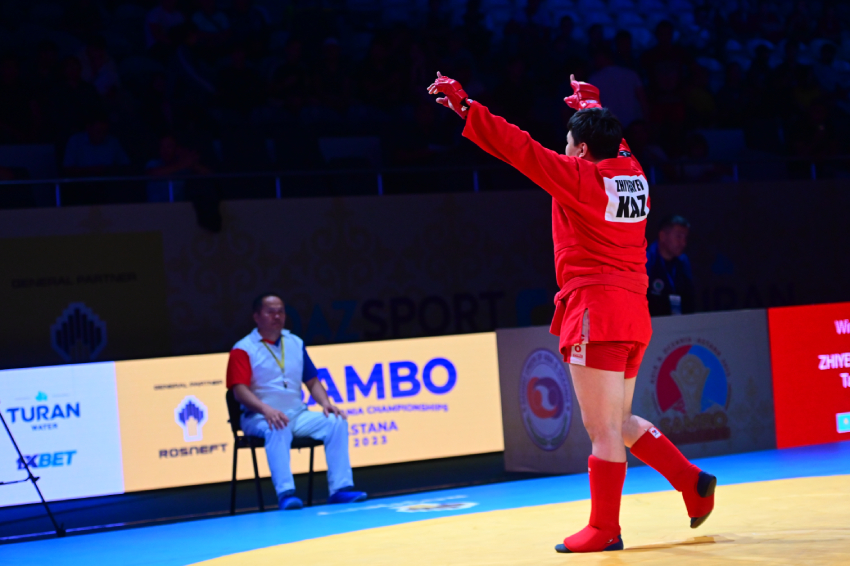 Was today your day?
– After winning the first fight, I thought that perhaps today is really my day, and fate smiled to me.
Have you failed to win the Asian Championship before?
– I won other tournaments: the World Cup, the European Cup, the Asian Cup, but it was the Asian Championship where I won for the first time. In 2021 in Tashkent, having reached the final of the Asia Championship, I lost to a Turkmen athlete.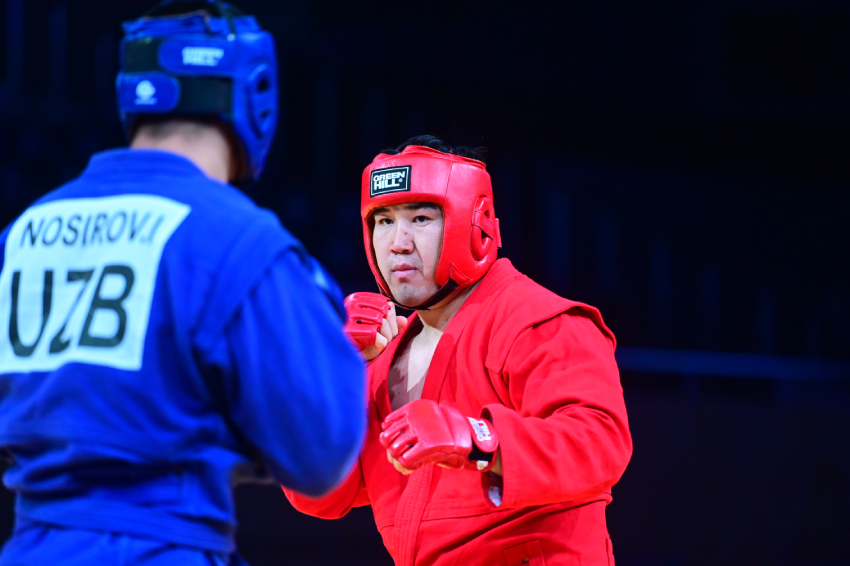 Is SAMBO – your basic sport?
– I am a Greco-Roman wrestler, a master of sports in 11 types of martial arts, and an international master of sports in 5 sports.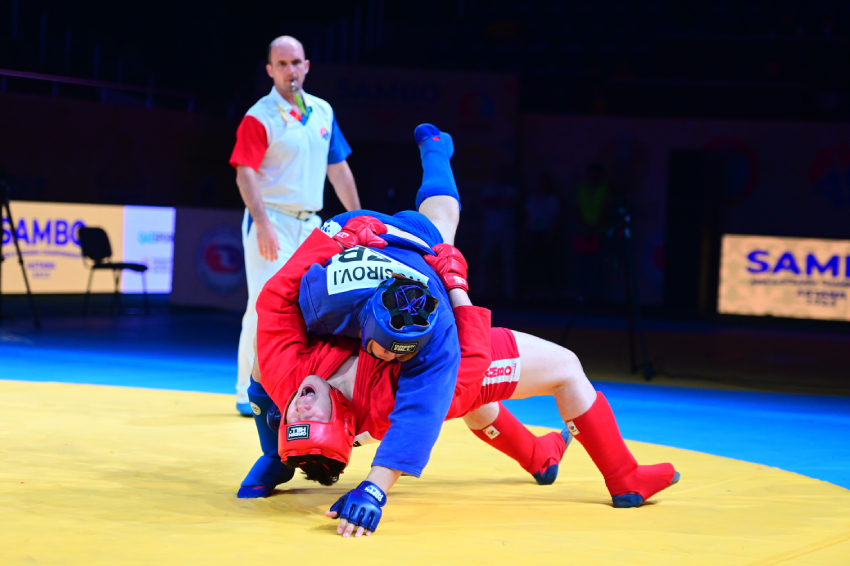 I noticed that today's bout in Combat SAMBO went almost without blows...
– The Uzbek athlete initially tried to strike and apply pressure. But with the kind of preparation that I got thanks to our coaching staff; I was not afraid of anything. Our coaches managed to bring me to the competition at the peak of my form. I want to thank the head coach of our national team, the senior coach and, of course, the President of the Federation, Aidos Akzhanov, for their support throughout the championship.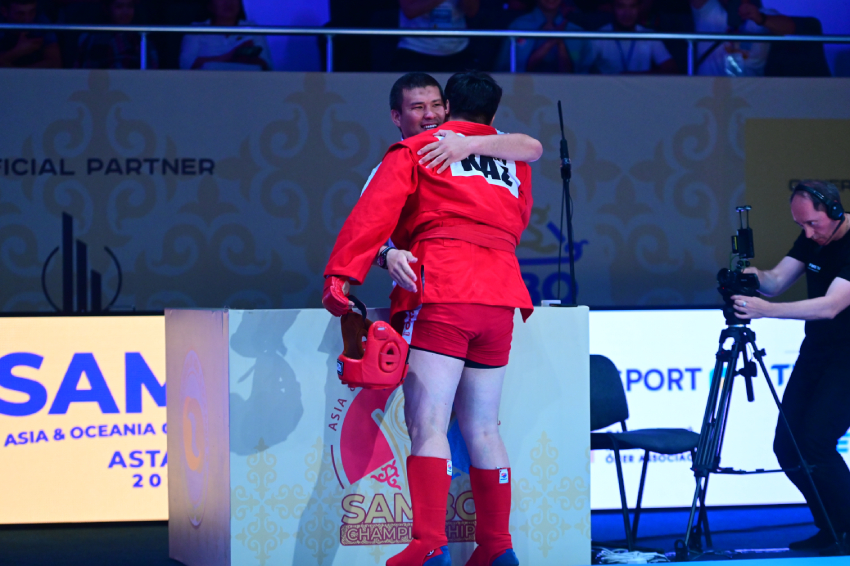 That is, from the point of view of the organization, were all the conditions for victory created?
– Yes, the organization of the competition was at the highest level. Kazakhs know how to welcome guests and see them off (laughs). I am a coach myself, we have a fight club, and I understand that I should be an example for young people.
Today the anthem of the Republic of Kazakhstan will be played. What does this mean for you?
– For me it is very important, I always sing it from beginning to end.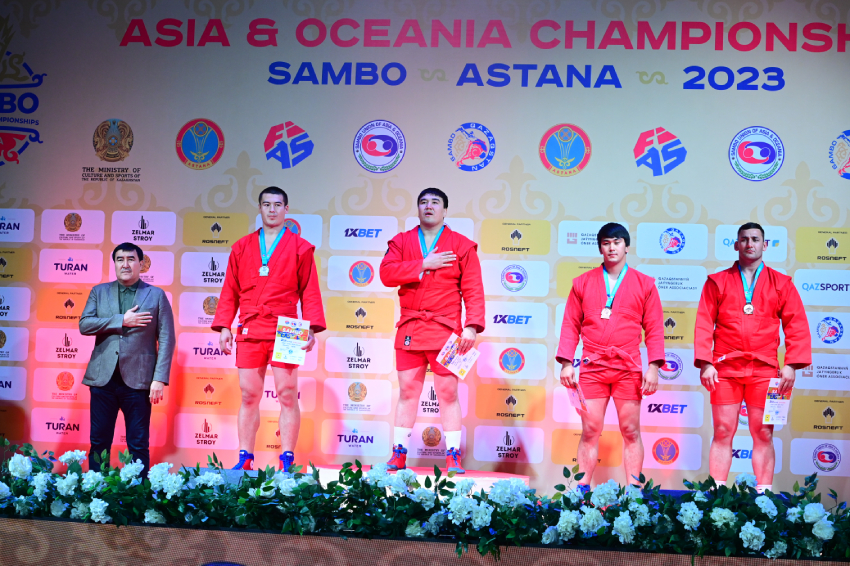 What's next?
– Next – the World Cup and the World Sambo Championships. I will definitely go and, of course, I count on winning!