TASS is the title media sponsor of the President's SAMBO Cup in Edinburgh
Mass media
12 July 2016
Sergei Grishin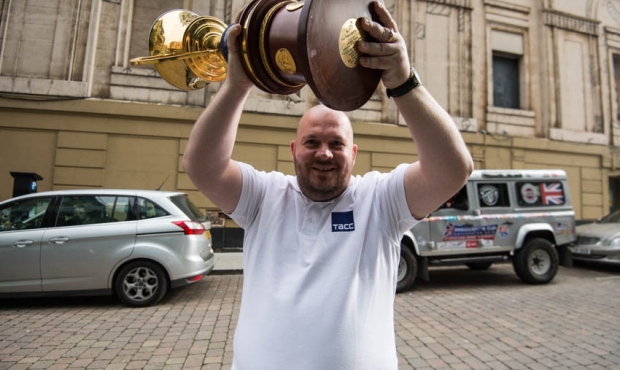 TASS news agency is the title media sponsor of the third President's SAMBO Cup, which will be held in September in Edinburgh, Scotland.
"The tournament was first held in London in 2014, and then it moved to Manchester," Executive Director of Competitions Andrey Moshanov recalled in an interview with a TASS correspondent. "By tradition, sambists from around the world travel to the UK in early autumn to fight for a challenge trophy. This time, the athletes will gather at Meadowbank Sports Centre, the main sports facility of the Scottish capital, on September 24. Along with an action-packed sports component, there will also be an extensive entertainment program for visitors."
"TASS news agency has consistently provided detailed and colorful descriptions of important milestones in the development and promotion of our sport, which is gradually but surely moving toward the main goal of entering the Olympic family," Moshanov said. "Therefore, we are pleased to announce that this time TASS will be our media sponsor. The fact that the organizing committee will be headed by Princess Catherine, the successor of two royal dynasties of Europe, gives the tournament special status. She is a great granddaughter of Queen Victoria on her mother's side and of the King of Serbia from the famous Balkan Karađorđević dynasty on her father's side."
From 6 to 8 teams mixed teams will take part in the competitions: men in the 62, 68, 74, 82, 90 and 100 kg weight categories, and women in the 52 and 56 kg weight categories. As in Manchester, a British Combat SAMBO Grand Slam event will be held during the tournament. The athletes will compete in four weight categories — 62, 74, 82 and 100 kg.
The tournament's main prize — the Challenge Cup inlaid with precious stones and weighing nearly 10 kg — has already been won twice by the Russian team.