The gala night by the Commonwealth SAMBO Association will be held in London
Official
22 January 2014
Sergei Grishin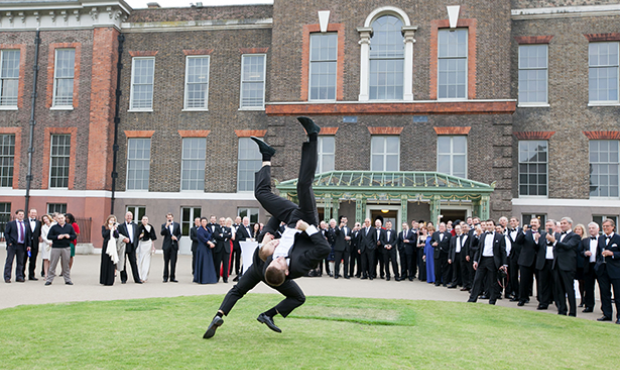 On January 27 London Royal Officers' Assembly (Great Britain) will be the place where the gala night will be held by the Commonwealth SAMBO Association in the framework of the cross-year of culture of Great Britain and Russia.
Prince Michael of Kent, Alexander Yakovenko, Russian Ambassador to the UK, Lord Reading Simon, President of the Commonwealth SAMBO Association, Vasily Shestakov, President of the International SAMBO Federation (FIAS), Deputy of the State Duma, Honourable London citizen, General Sir David Richards are expected to present at the gala night dedicated to the Russian culture and strengthening of relations between Great Britain and Russia. Honoured guests, politicians and public figures, representatives of culture and clergy, arts and sports from Russia, Great Britain and the Commonwealth countries will also be present at the night.
The Commonwealth SAMBO Association, at the present comprising 22 SAMBO developing countries, will announce the beginning of work of the Organising Committee of the International SAMBO Tournament for the prizes of the President of Russia Vladimir Putin within the framework of the night. The Tournament with an imposing name will be held in London in October this year. It will be integrated into the programme of the cross-year of culture of Great Britain and Russia and will present SAMBO as a part of the Russian culture and its sports traditions.
Besides, a presentation of the fiction book about SAMBO "Eternal fighting. St. Nicholas of Japan. Origins of the Russian martial arts", His Holiness Patriarch and Metropolitan of All Russia Kirill being one its co-authors, will be held.
It is to be recalled that last year the gala night dedicated to the 75th anniversary of SAMBO and its promotion to the global Olympic family took place at Kensington Palace in London. This unique event was held under the patronage of the President Vladimir Putin and His Royal Highness Prince Michael of Kent.