Medals of the First European Games Were Presented in Baku
Кaleidoscope
5 March 2015
Sergei Grishin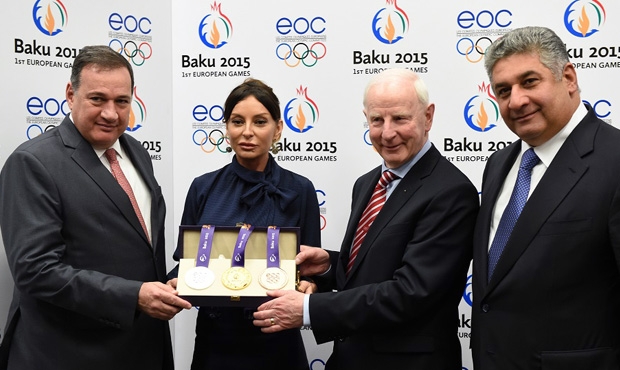 On March 4th, the medals to be awarded to the winners of the competition were presented in Baku within the celebration of 100 days before the start of the first European Games. These are the "roundels" which can be added to the collection of precious metals of sambo athletes who are lucky to rise to the winner's podium of the Games.
According to the press release of the Organizing Committee of the Games, the iconography of gold, silver and bronze medals was developed considering the branding of the Baku 2015 Games. Design of the medals with the logo of Baku 2015 in the center refers to the dynamic and beautiful city with rich culture. On the reverse side of the medal, there is an emblem and trademark in words of the European Olympic Committee.
The design of the medal was created by famous Adamas Jewelry Company, the creator of the medals of Sochi 2014 Olympic Games and Winter Paralympic Games in collaboration with the Azerbaijani artist Nargiz Guseynova. Azersouvenir Company will manufacture the medals.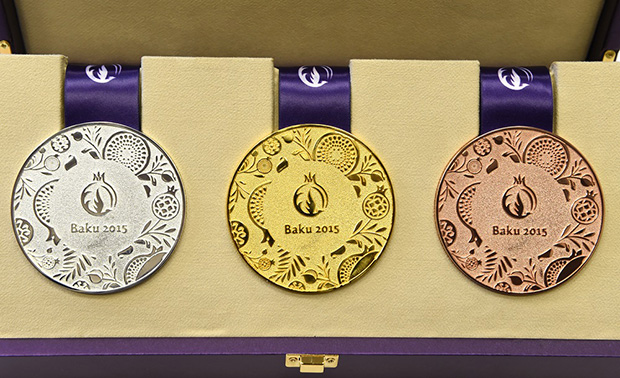 Minister of Youth and Sport of Azerbaijan and Chief Executive of Baku 2015 Committee Azad Ragimov said: "We are going to award the participants of the first European Games with the unique design medals corresponding to the spirit of the Games. There are only 100 days before the Games, and I am sure that these beautiful medals will inspire the athletes and significantly increase the people's interest in the Games in June."
Director of Athlete Services and Operations of Baku 2015 Committee James MacLeod said: "Winning medals during the first European Games will be a crucial moment in careers of athletes participating in the Games. Design of the medals conveys this spirit and reflects Azerbaijani motives glorifying this country in a creative way."
Baku 2015 Chief Operating Officer Simon Clegg said: "I am glad to celebrate the starting point of 100 days counting before the competitions by the presentation of the first European Games medals. I look forward to the start of this great sports event where the athletes from the whole continent will participate. We wish to provide the athletes with excellent conditions so they can achieve success. In my opinion, this excellent design of the medals will be generally recognized and it will worth our efforts."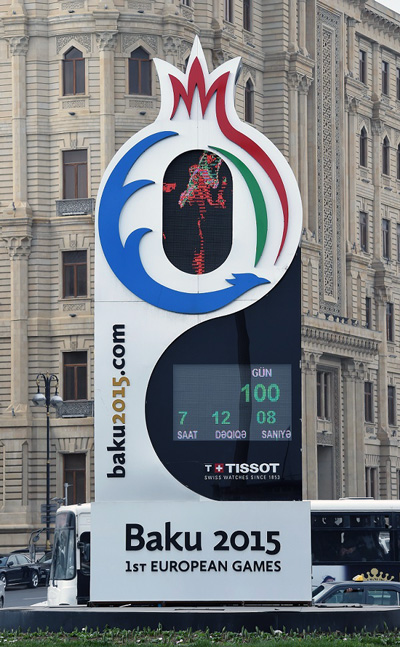 European Games, which will be held on June 12–28, 2015 in Baku, are the first in the history of the European continent. In 2015, 20 sports competitions will be held in Baku: 16 in the Olympic sports and four in non-Olympic sports. Sambo competitions will be held on June 22. Moreover, over six thousand athletes from all Europe will participate in the Games.