Serbian Open SAMBO Team Cup Held in Novi Sad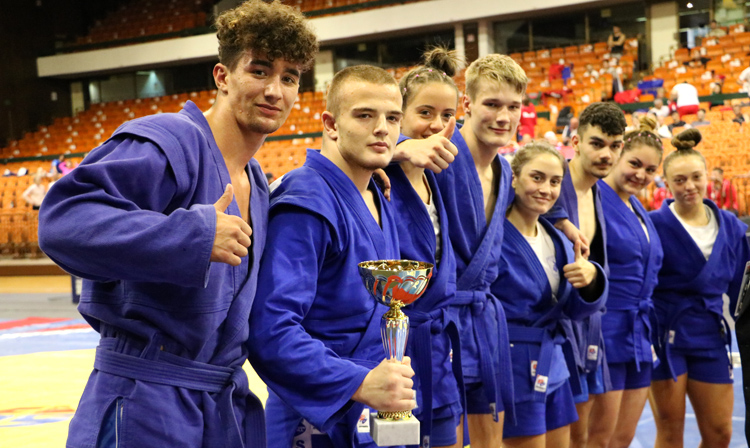 As part of the Youth and Junior SAMBO Championships and European SAMBO Championships, Spence Arena in the Serbian city of Novi Sad hosted the Serbian Open SAMBO Team Cup among youth.
In the wall-to-wall format, two teams met: the Serbian team and the European team. The European team included representatives from Greece, Bulgaria, the Netherlands, and Bosnia and Herzegovina.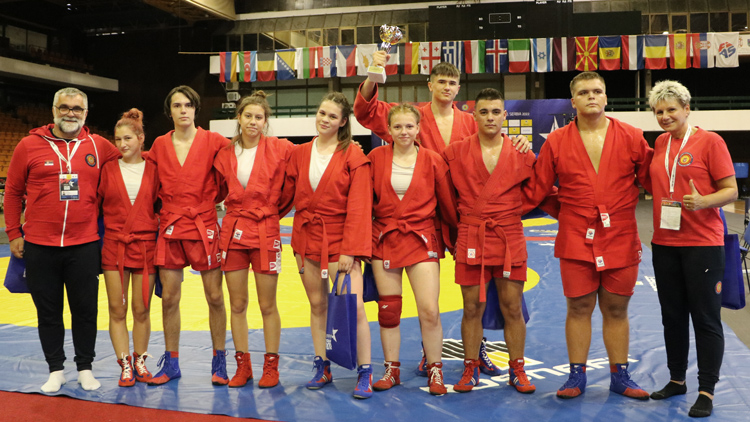 As a result of stubborn fights, the united team of Europe won with a score of 5:3. All participants received awards and memorable prizes from the Sambo Federation of Serbia.