Can't wait! What Sambo wrestlers are posting on social media ahead of the World Championship 2015 in Morocco
Personalities
3 November 2015
Sergei Grishin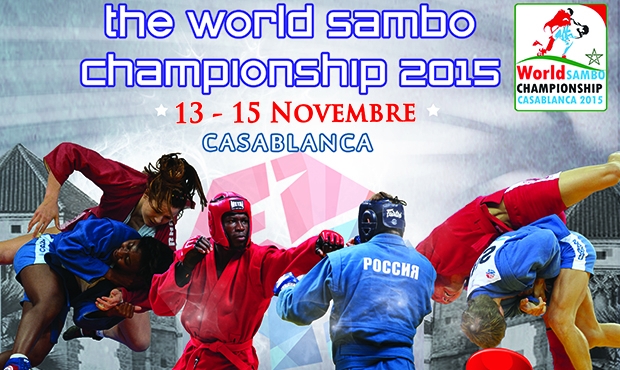 They are counting down to the start of the main tournament of the year, thanking their friends and families for their support, suffering through training, challenging themselves and hoping to surpass their previous achievements. The FIAS website looked at the social media profiles of Sambo wrestlers who will compete at the World Sambo Championship 2015 in Casablanca, Morocco 10 days from now.
Marko Kosev (Bulgaria)
As always, the famous Bulgarian Combat Sambo fighter Marko Kosev is taking a serious and responsible approach to this important start. On a poster published on his Facebook page, he lists his previous World Championship achievements and asks a reasonable question: "Do you guys think Marko Kosev can be world Combat Sambo champion again in super-flyweight  division (57 kg) and break the record. See you then in Casablanca, Morocco!"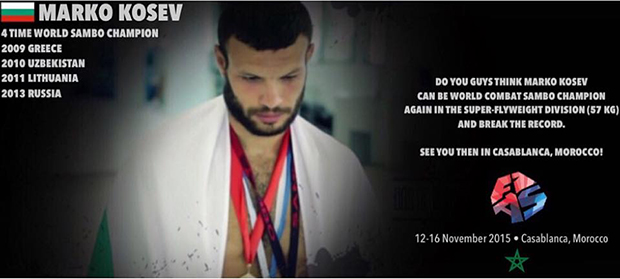 For those who cannot be in Morocco to support Marko in person, the FIAS website is organizing an online broadcast of the competition. You will be able to enjoy all the ups and downs of the championship live as it happens. In the meantime, Marko is training for the competition and finding time for sunbathing – the World Championship is being held in hot Africa for the first time.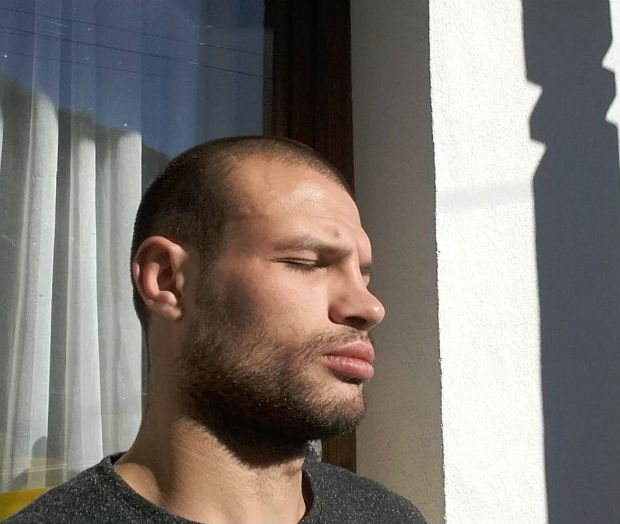 Sarah Loko (France)
The bronze medalist of the European Games in Baku is counting the days before the start of the World Championship, and like a true Frenchwoman, she is adorned in an elegant Sambo uniform. Sarah Loko is obviously looking forward to fighting for medals in Morocco and cheerfully preparing for the trip to Casablanca.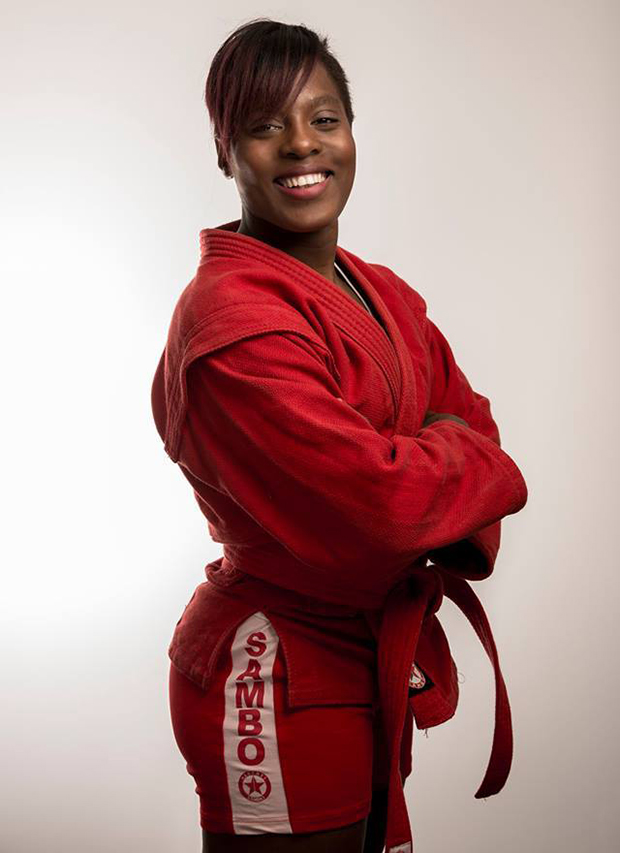 Just like the other French Sambo wrestlers.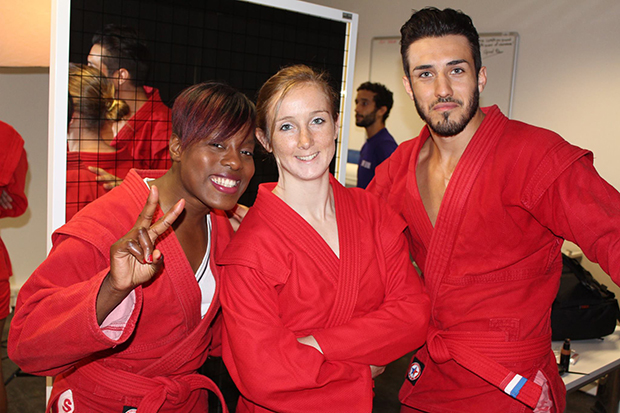 Team Nicaragua
The country that hosted the superbly organized Pan-American Championship wants to "make some noise" in the global forum too. "We're confident that our athletes will once again do their best for us and win. It won't be easy, but you can do it! We've already won in previous championships, and this time will be no exception," the Federation writes on its Facebook page.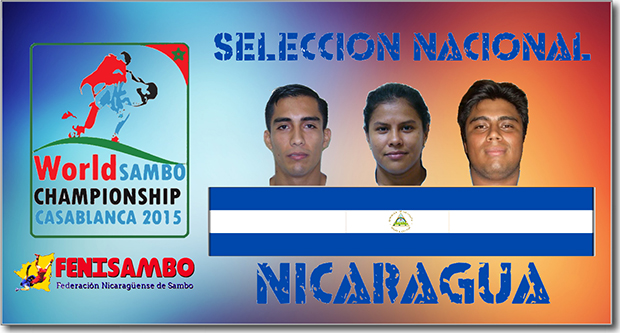 Maria Guedez (Venezuela)
"I'd like to thank all the people who've supported me every day in my sporting career, who know how much I love Sambo. But love of this sport isn't enough for me. I always want to push my limits and beat the odds.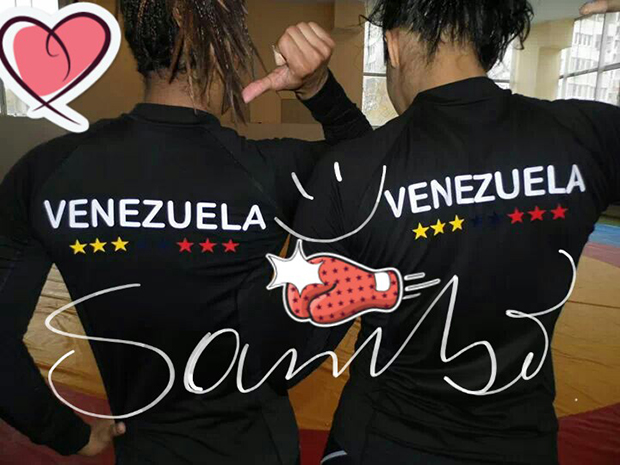 I continue to go forward, even when the doors are closed to me, because I always know I can open them. The Lord knows that what I do, I do with love and passion. All difficulties make me stronger, and only God and I know the limits of my abilities.
Thank you all for being with me! " Maria Guedez, repeat medalist in world Sambo, posted this message on her Facebook page during the countdown to Morocco 2015.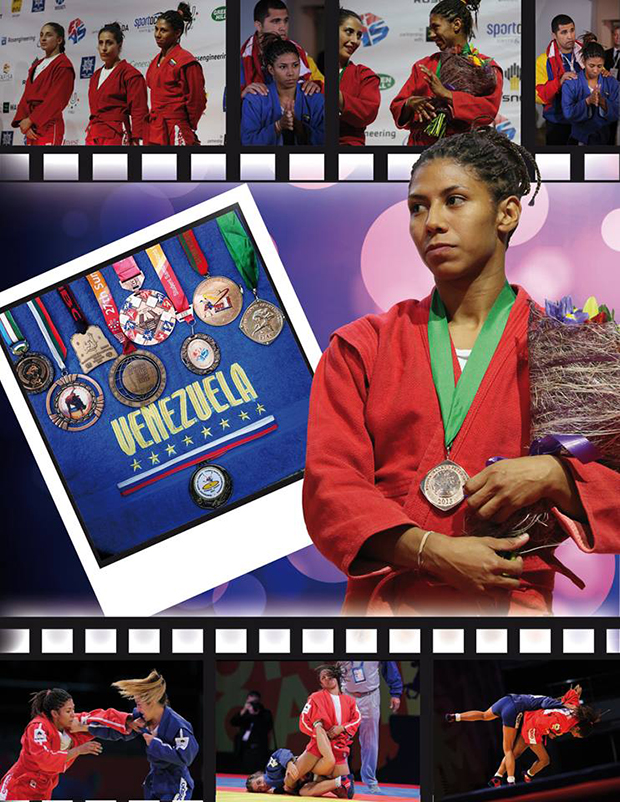 Daniela Hondiu (Romania)
The newly-crowned European champion from Romania showed everyone that she was in great shape 12 days before the start of the World Championship, using a Chile Sambo T-shirt as a training uniform.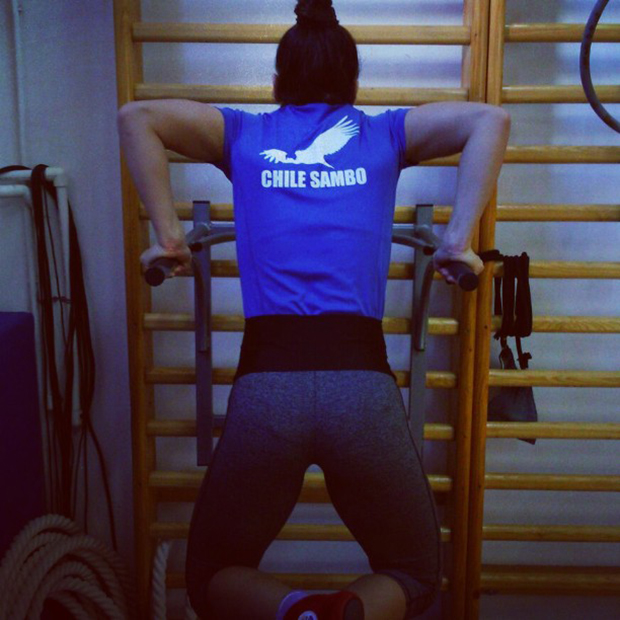 But just a month ago, she was modeling another outfit that every girl dreams of – her wedding dress.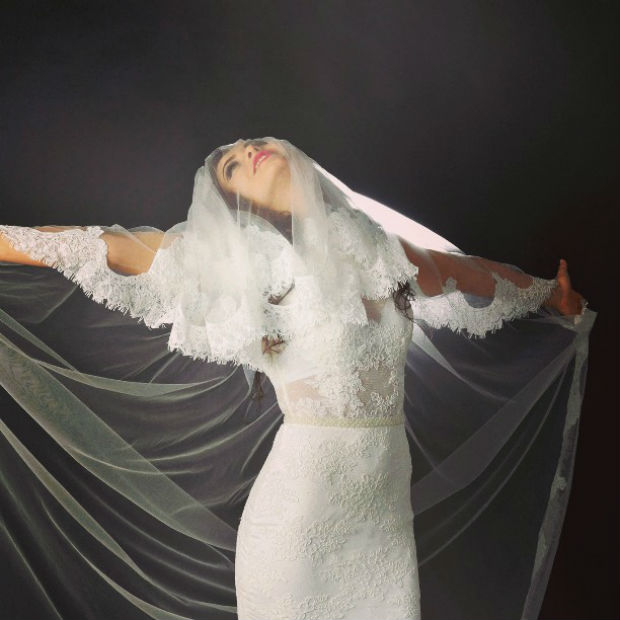 François Nama (Cameroon)
Secretary General of the Cameroon National Sambo League and referee François Nama also showed off his workout photo. But in contrast to the cheerful Daniela, François called his training "human suffering."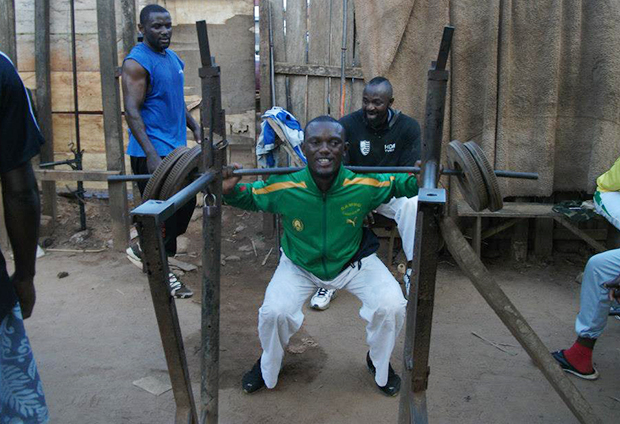 Ivana Jandric (Serbia)
Serbian Ivana Jandric, a winner of the first European Games in Baku, also suffered during training. The results of this suffering are clearly visible in the photo, which she signed with the rhetorical question: "A girl must love her work, right?"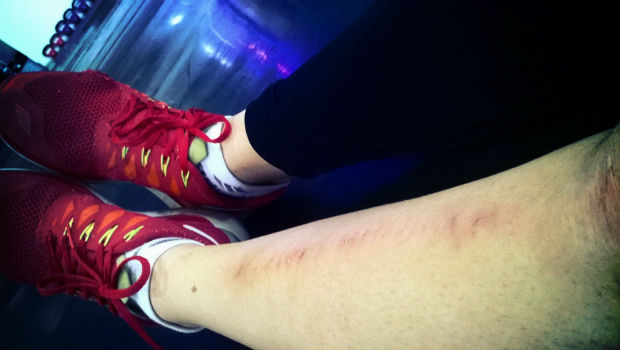 However, this suffering pays off handsomely during competitions. Jandric proved this in Baku in 2015, and surely would like to continue this tradition in Morocco in 2015.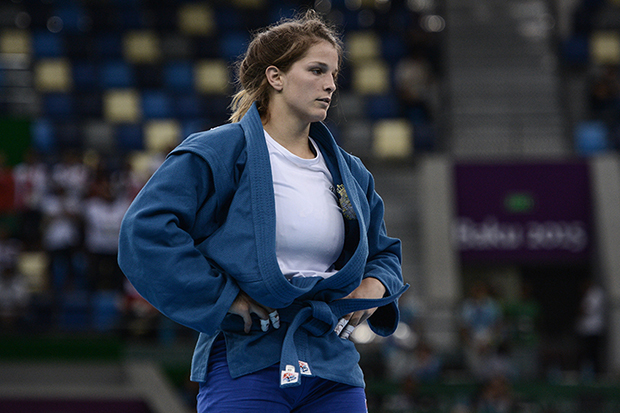 Maria Molchanova (Russia)
Two-time world champion Maria Molchanova is training to compete as usual. The note under one of her photos on Instagram speaks for itself: "My morning starts the same way it has for the past 17 years. I do things I love, all my life is training and competitions, and I have no regrets.  I'm not like all other girls. I don't have time for nonsense, I don't wear makeup and I'm always natural. I can't spend much time with my friends, but I never forget about them. Love me for who I am. Have a nice day!"