The PLOTFORMA S-70 VI International Professional Combat Sambo Tournament was held in Sochi
Competitions
31 August 2015
Sergei Grishin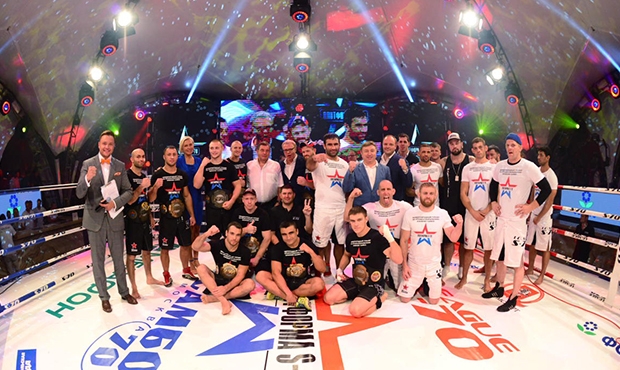 The PLOTFORMA S-70 VI International Professional Combat Sambo Tournament was held in Sochi on August 29. It was organized by LEAGUE S-70 with the support of the Ministry of Sports of the Russian Federation, the Government of Krasnodar Region, and Sochi City Government.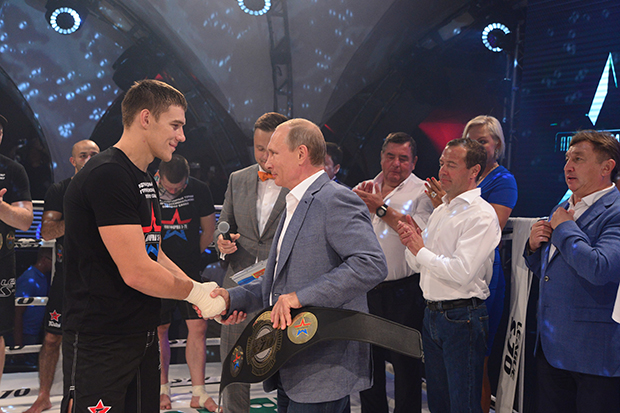 Guests of honor at the tournament included President of the Russian Federation Vladimir Putin, Russian Prime Minister Dmitry Medvedev, the Mayor of Sochi, Anatoly Pakhomov, the acting head of Krasnodar Territory Veniamin Kondratyev, President of FIAS Vasily Shestakov, First Vice President of FIAS Andrew Klyamko and many well-known athletes, politicians and public figures.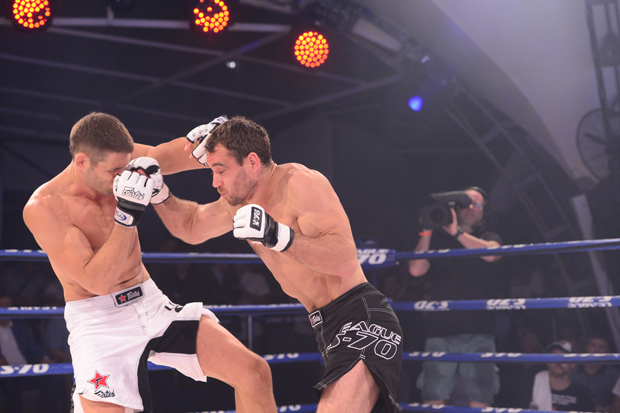 The sports component of the tournament was a team confrontation in professional combat Sambo between the Russian national team and an international team. The tournament format was 10 fights, each consisting of 3 rounds lasting 5 minutes. The international team was represented by fighters from the UK, the US, Kazakhstan, Uzbekistan, Canada and Brazil.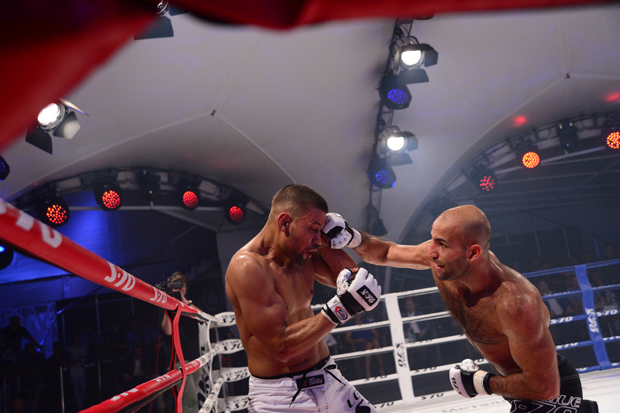 The Russian team won a landslide victory with a final score of 8:1. The winners were: Dmitry Bikrev (75 kg), Michael Kolobegov, Alexei Ivanov (both 84 kg), Gennady Kovalev, Alexei Kunchenko (both 77 kg), Sergey Bilostenny (93 kg), Eugene Erokhin (+93 kg), Akop Stepanyan (70 kg) and Vadim Nemkov (93 kg). The only Russian athlete to lose his battle was Mikhail Tsarev (77 kg). He was unable to overcome the resistance of American Jesse Taylor, whose winning suffocating hold allowed the international team to avoid a shut-out in this confrontation.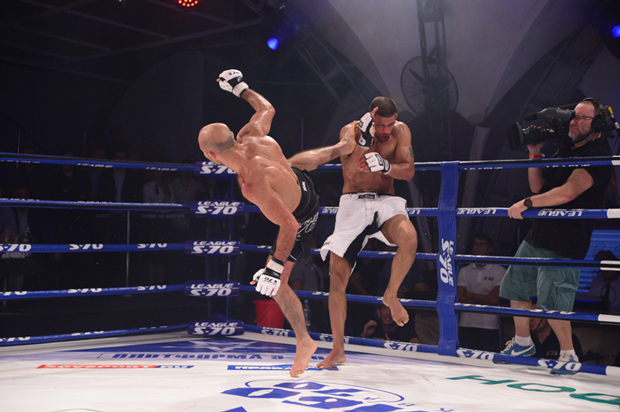 The central fight of the tournament was a match in the light heavyweight category (93 kg), where the world champion in combat Sambo Vadim Nemkov won a convincing victory over Joaquim Ferreira of Brazil. It took Nemkov only 22 seconds to knock out his opponent. It's worth noting that Vadim will have the honor of representing the Russian national team at the World Sambo Championship in Casablanca, Morocco in mid-November.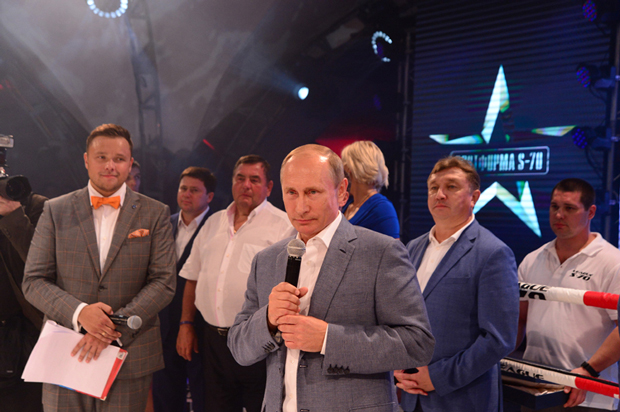 "People who aren't involved martial arts will look at fights like today's and think: why are they doing this?" Putin said as he handed the championship belt Vadim Nemkov. "Why are these big, burly men beating each other up like that? And they travel thousands of kilometers for this! But it's one of a series of questions: why do people climb mountains, why do they jump off cliffs, rise up to the sky, or dive to the bottom of the sea? People do this first of all to conquer themselves by going beyond the limits of the possible. And these are our heroes today. They go beyond the limits of the possible; they're real men! "
Photo: Ivan Pisarenko (Sambo-70)
Broadcast of the PLOTFORMA S-70 VI International Professional Combat Sambo Tournament