Japan SAMBO Championships for the Russian President's Cup Held in Tokyo
Federations
12 February 2019
Aleksandr Solomahin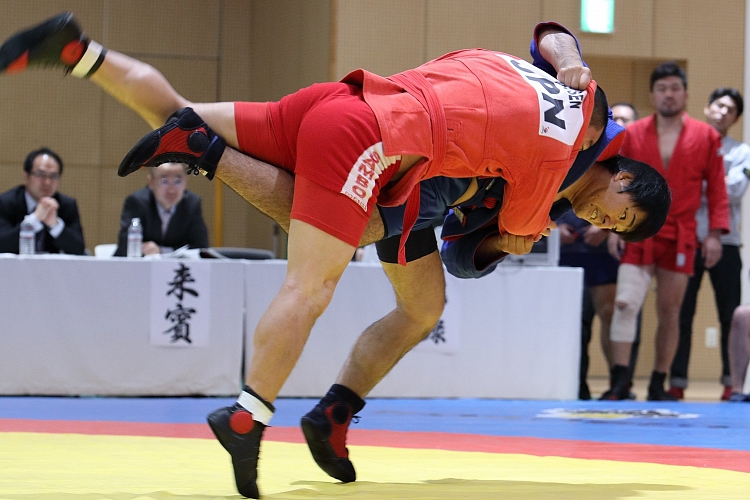 On February 10, Japan SAMBO Championships for the Cup of the President of Russia Vladimir Putin took place in the country's capital. The annual tournament serves as a qualifier to select the best athletes who would represent their country at the major international starts scheduled in the FIAS calendar for the year. The current Japan Championships were the 45th in succession and the 7th ones that were held for the Cup of the President of the Russian Federation.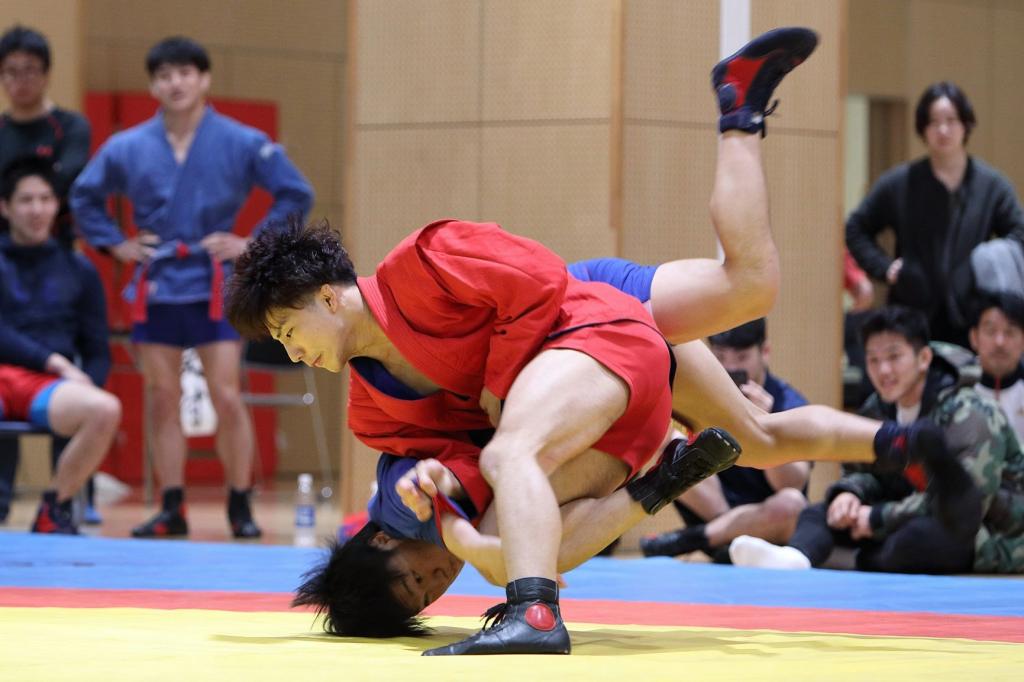 Nobyuki Asai, Vice-President of the Japan SAMBO Federation and a member of the Executive Committee of the International SAMBO Federation, has stated that the skill level of the country's sambists is growing every year, and that in the near future Japan SAMBO Federation is aspiring to develop not only Sport but Combat SAMBO, as well.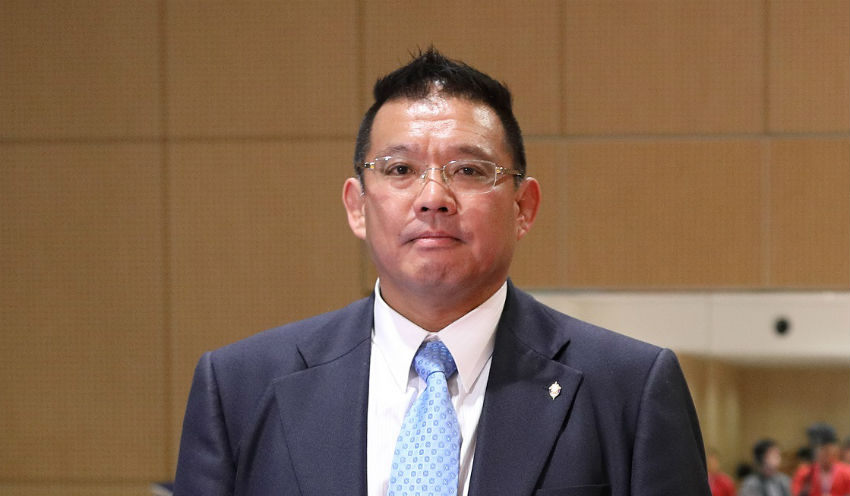 'I can say that the skill level of our SAMBO fighters is growing every year. Today, SAMBO is represented only in its sports discipline in Japan, however, in the future we would like to start performing in combat SAMBO, too,' he remarked.
Asai also stressed that now the Japanese SAMBO Federation faces the task of raising the level of the athletes and their results not only on the national scale but also in the international arena.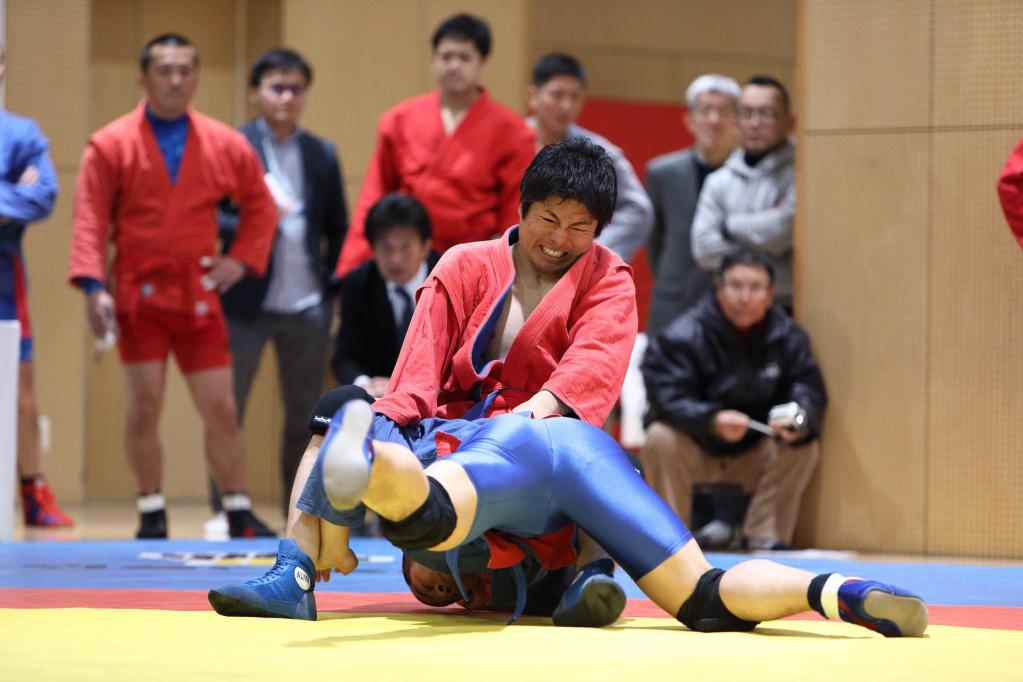 Moreover, the Japanese Federation is working hard in the area of educating referees and increasing their number. In the lead-up to the tournament, the Head of the National Refereeing Commission Naoya Uematsu, and the Secretary General of the Japan SAMBO Federation, a referee of international category Jun Morita, had given an intensive seminar for the referees. This helped the referees cope with their job at the Championships pretty well. Uematsu and Morita plan to stage seminars for the country's referees on a regular basis, in order to increase the number of referees and to improve their skills.
The competitions of the national Championships were held in nine weight categories for men and in four weight categories for women. As soon as in March, the winners are to take part in Kharlampiev Memorial World SAMBO Cup that will take place in Moscow.
Along with the prize-winners in each weight category, the "most valuable players" were spotted, as they always do in Japan. Thus, the most valuable athlete among men proved to be Genki Baba, aged 20, who got engaged in SAMBO only two years ago. Whereas among women, experience did win, as no one could equal 43-year-old Yoshiko Kusumoto on the mat.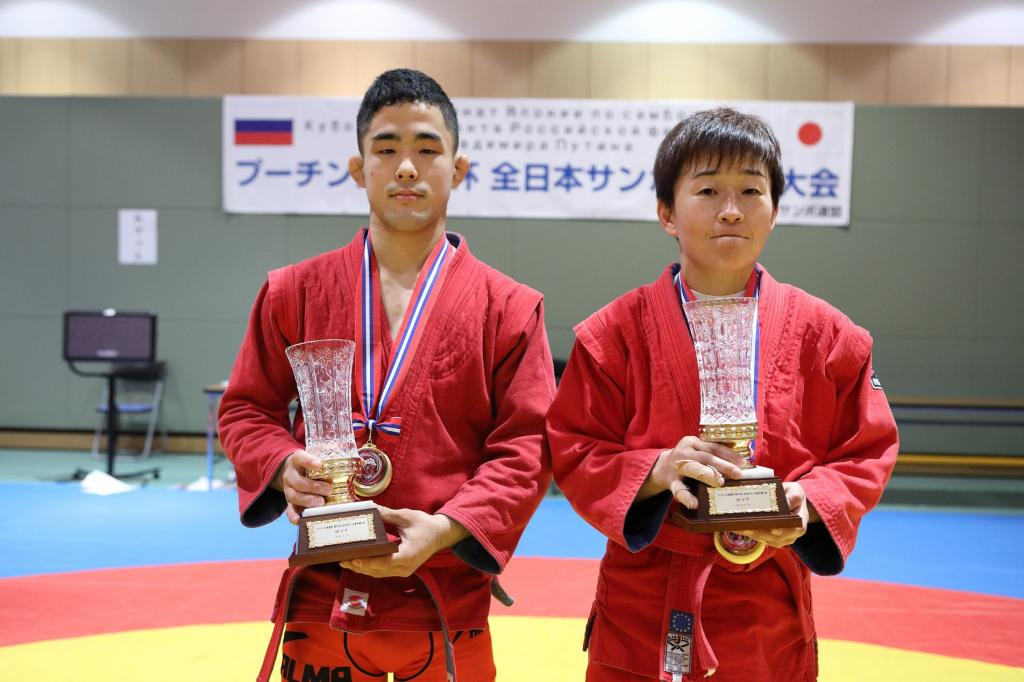 Results of SAMBO Championships of Japan for the Cup of the President of Russia Vladimir Putin
Мужчины
52 kg
1. Kota YAMAMOTO
2. Masafumi MAMETSUKA
3. Motoyasu ONODERA
3. Narimichi TAKEDA
57 kg
1. Genki BABA
2. Kota ICHII
3. Daisuke YAEGASHI
3. Ryosuke KAWASUMI
62 kg
1. Yuta ISHIKAWA
2. Daiki SHIBAMOTO
3. Taisei HIGASHI
3. Masahide TANIGUCHI
68 kg
1. Koshiro MURAKAMI
2. Kyohei HAGIWARA
3. Yamato TANGE
3. Yoshihisa YAMASAKI
74 kg
1. Shutaro DEBANA
2. Ken OYOSHI
3. Kazunori Sato
3. Hidemasa TANAKA
82 kg
1. Akitoshi NAITO
2. Shuntaro MYOSEN
3. Yusuke OIKAWA
3. Mitsuru SHIKUWA
90 kg
1. Yoshiyuki KIKUCHI
2. Hiroaki NANJO
3. Yoshito TAKAHASHI
3. Keita IWATA
100 kg
1. Kota KAMAISHI
2. Masaki MUNENURA
3. Chikara KAGEURA
3. Yasuo TANI
+100 kg
1. Kunihiro MUKAI
2. Yusuke OZAWA
3. Junya ONO
MVP
Genki BABA
Женщины
48 kg
1. Yoshiko KUSUMOTO
2. Shiho YAGINUMA
52 kg
1. Miki YOSHIDA
68 kg
1. Natsuki TOMI
80 kg
1. Rui TAKAHASHI
MVP
Yoshiko KUSUMOTO
Photos by Noriko Terada