National seminar for Ukrainian referees and coaches was held in Vyshgorod
Federations
3 August 2017
Sergei Grishin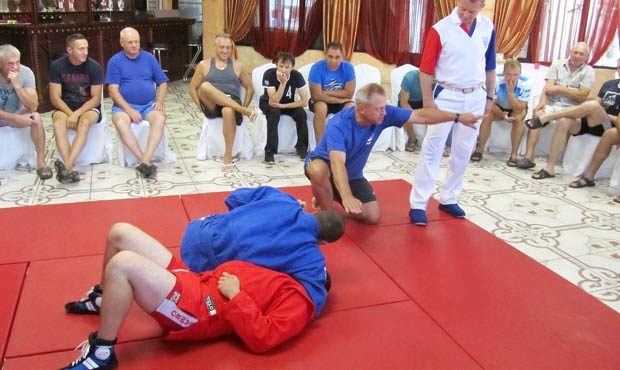 Seminar for referees and coaches of the Ukrainian National SAMBO Federation (UNSF) was held from the 30th of July to the 2nd of August in Vyshgorod, Kiev Region. About 50 professionals from 13 regions of the country attended this event.
During these four days specialists completed an eventful training program: theory classes were followed with practical training, both on the mat and using video clips. Classes were held by experienced referees, who work at major international tournaments on a regular basis, they also undergo training at international seminars, held by FIAS.  Anatoly Kantur, Aleksandr Marukhenko, Konstantin Khalan and Sergey Shpilev took on the roles of lecturers, all of them worked at the European Championships finals in Minsk.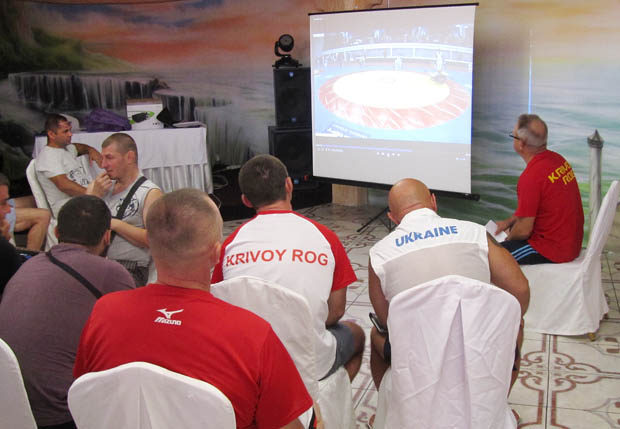 – We must develop in all directions, as according to the competitions results in all age groups, our national federation is one of the best in the world, – noted chairman of the All-Ukrainian Referees Association Anatoly Kantur. – Over the last years FIAS has improved work organization greatly, we must keep this pace. Refereeing is no exception. It`s an essential part of SAMBO promotion. Referees must provide a good role model for the young generation, making sure, that their competency, behavior and appearance meet the highest standards. We`ve developed a new uniform for Ukrainian refs in order to make them more visually appealing. The uniform fully corresponds to FIAS requirements and has our national symbols on it. We`ve also published new licensed books, indicating the information concerning participation in seminars and competitions.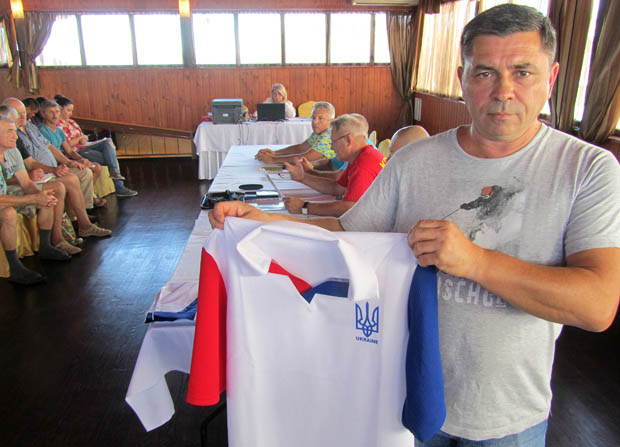 After the seminar a written exam was held. There were 20 questions in exam papers, all examinees had 20 minutes to answer. Following the tests 20 people obtained national category certificates, while the others became first category referees.
At the solemn certificates delivery ceremony the assistant minister of youth and sports of Ukraine Yaroslav Voytovich noted, that SAMBO is a top-priority sport and its worldwide reputation is supported both by athletes and referees.
– This event was attended not only be referees, but also by coaches, learning the rules in detail will prove really useful for them, – said UNSF president Vadim Rogach. – However next year we`re going to make this seminar comprehensive both for refs and coaches, it will feature topical lectures (for example, on various training methods), held by top experts. We have vastly experienced specialists, who have already trained a number of European and World Championships medalists and they will keep up the good work.