Vasily SHESTAKOV: "The World of Sports is Swept by the "SAMBO Pandemic"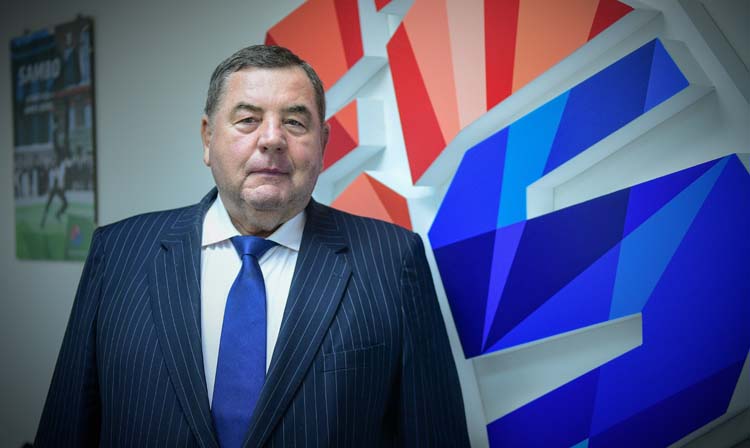 The President of the International SAMBO Federation (FIAS) Vasily Shestakov in his exclusive interview to News.ru reveals why Cheongju (South Korea) has become the venue for the World SAMBO Championships, and why he offers sports and film celebrities to join the ranks of sambists.
"We've decided to ask Keanu Reeves to become a SAMBO Ambassador to the world"
- Vasily Borisovich, you have embarked on a mass expansion and integration of SAMBO into various areas of life. How is your progress?
- I think we can state that today the world of sports is swept by the "SAMBO pandemic". Currently, our sport is developing in more than 120 countries on five continents, continental championships are held every year, SAMBO is already included in the program of European, Asian, Central American and other multisport games, the governments of a number of countries invite our instructors to train their special agencies in SAMBO techniques. And, of course, do not forget that a great number of young people in all corners of the globe make their choice in favor of SAMBO, looking at such masters of mixed martial arts who have been brought up by practicing our sport as Fedor Emelianenko, Khabib Nurmagomedov, Oleg Taktarov, Vitaliy Minakov , Sergey Kharitonov, Valentin Moldavsky and others.
- Quite often, you offer celebrities courses in SAMBO training, the last of whom was tennis player Novak Djokovic. Who else was offered to do this sport or who is in your plans for the near future?
- The fact is that SAMBO is a versatile sport, and the skills it develops help out not only in cases of self-defense, but also in everyday life. The technique of safe falling, maintaining one's balance, estimating the distance - each of us faces all these things daily. How to maintain your footing when you slip? How to avoid injuries when you fall? SAMBO teaches this and much more. People often do not even realize that they have escaped serious consequences for their health precisely because they had acquired the necessary skills in their training. Therefore, SAMBO is not only a martial art, it is a sport that lets you avoid bruises, fractures, and other such troubles in ordinary life.
It is for this reason that I've sent a letter to Serbian tennis player Novak Djokovic with a proposal to teach him the art of falling, because in this part, unlike all the others, he has a couple of things to pay attention to.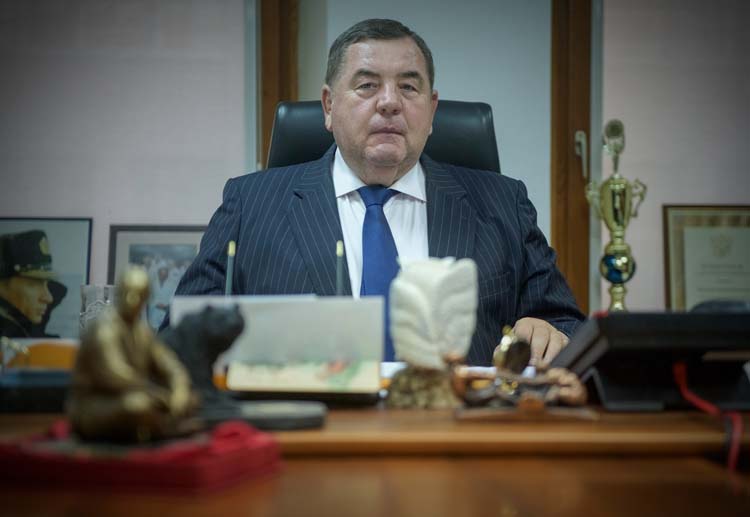 Also, after watching a recent episode of the James Bond series, we decided to invite the lead actor, Daniel Craig, to take a SAMBO training course. The fact is that the James Bond fans can be found all over the world, there are hundreds of millions of them, mainly young people fascinated by watching their icon and trying to imitate him. Myself, I'm a fan of Daniel Craig's talent, I enjoy his acting and the striking technique that he demonstrates, yet, sad to say, it is rather far from reality. Actually, moviemakers film such scenes for the sheer art of entertainment, whereas life shows that 90% of all fights both in the arena and on the street end on the ground. Thus, young people are mislead willy-nilly.
By the way, the next, third episode of the Hollywood franchise "John Wick" was released this year, in which the Keanu Reeves' character had a flashback of his boyhood showing him practicing SAMBO technique. I can state that these scenes were staged by American SAMBO instructors very professionally. So we decided to ask Keanu Reeves if he's willing to become a Sambo Ambassador to the world, sending him a corresponding proposal through the American Federation. There are plenty of other examples, as well.
President of the International SAMBO Federation (FIAS) Vasily Shestakov International SAMBO Federation
"SAMBO has nothing to do with dancing"
- The International SAMBO Federation has received provisional recognition by the International Olympic Committee (IOC). How was this work done? What challenges did you encounter?
- Probably one of the chief issues that we encountered in promoting our sport and in communicating with sports officials was the need to explain that SAMBO had long been a global sport, and not only the Russian one. And that it has nothing to do with samba dance style (laughs). Granted, SAMBO was introduced in the USSR in 1938, but today it is an international sport. For instance, athletes from 90 countries attended the World SAMBO Championships in Sochi in 2017, it was broadcast by television companies of 17 countries, and 27 countries got medaled, including Korea, Cuba, and Cameroon. This is the best evidence of the SAMBO popularity and mastery in it being leveraged across the world.
Incidentally, after receiving the provisional recognition by the International Olympic Committee (IOC), the Olympic committees of a number of countries almost immediately recognized the national SAMBO federations. And recognition at the national level means governmental support, including the financing.
- Are there any Olympic prospects, then?
- Prospects are always out there, without them our work would've made no sense at all. Thus, the IOC granted FIAS provisional recognition for three years, and in a couple of years we would like to receive a permanent one, well, and then to compete for the inclusion in the program of the Olympic Games. Under the favorable conditions, SAMBO may become part of the Olympics in the coming years. And today we are doing all that is possible and impossible for this to happen.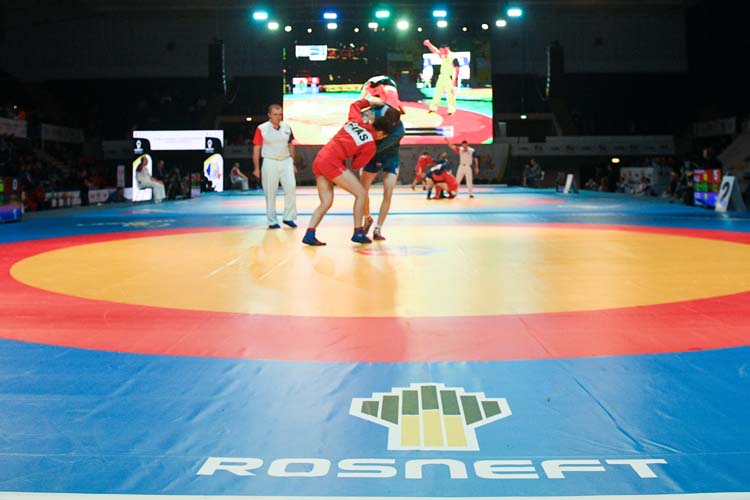 - Meanwhile, SAMBO is actively expanding now. How many participating countries do you expect to see at the World Championships in Korea?
- We always strive for the maximum coverage. But there are circumstances which are beyond our reasonable control, such as travel visa support. If the organizers of the Championships - the Korean party - manage to cope with such issues, then we should anticipate a truly wide representation. If not, then we hope for a breakthrough at the 2020 World Championships in Ashgabat.
- Why is Cheongju chosen as the city for the tournament?
- This is due to FIAS regulations. To stage competitions of this level, the organization's regulation obliges the federations to submit their applications to be considered by the FIAS Executive Committee. The application of the Republic of Korea proved the best and therefore it won.
Well, for my part, I'd add that we certainly strive to expand the geographical scale of the Championships, to carry them out on different continents, so that the expansion of SAMBO goes as evenly as possible. I can say that in the not too distant future we will hold the World SAMBO Championships in Latin America.
- Will SAMBO be presented at the 2021 World Combat Games?
- Yes, SAMBO is included in the program of the World Combat Games that will be held in the capital of Kazakhstan in 2021. SAMBO will be among the 15 sports incorporated in the program of these multisport competitions.
According to news.ru. Posted by: Anastasia Savina