FIAS VIDEO-MARATHON "I'M GOING TO SOCHI 2017" HAS STARTED ON SOCIAL MEDIA
Mass media
3 November 2017
Sergei Grishin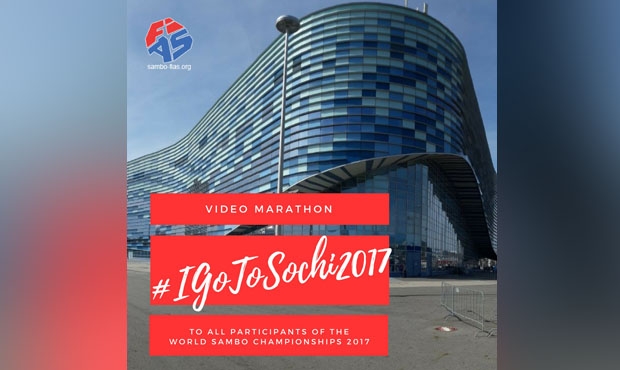 FIAS announced a video-marathon "'I'm going to Sochi 2017" on October 10, a month before the World Championships in Sochi. Dear athletes who are going to the Iceberg Skating Palace to participate in the main tournament of the year, FIAS invites you to take part in the marathon by filming a special video dedicated to this event.
The first to respond were athletes from Cameroon…
…and Mexico.
Who is going to be the next?
If you are a participant of the 2017 World SAMBO Championships, don't hesitate to take part in our video-marathon! Film a video, using any sight of your country or your town as a background, with brief answers to the following questions:
1. What associations does the word "Russia" trigger? Tell us the first three.
2. What does the World SAMBO Championships mean to you?
3. Say «Ja edu v Sochi pobezhdat'!». In Russian it means "I am going to Sochi to win".
Any creative ideas of yourself are welcome.
When you are done, post the video on your Instagram or Facebook page and use the #IGoToSochi2017 hashtag or send it to us via e-mail: info@sambo-fias.com
Your video must match the following requirements:
- Duration of the video must not exceed 20-30 seconds;
- You must use national heritage sites as a background (memorials, landmarks, country symbols etc.)
Thank you. See you in Sochi!