Slow and steady wins the race: how Sambo is developing in Palestine
Federations
20 August 2015
Sergei Grishin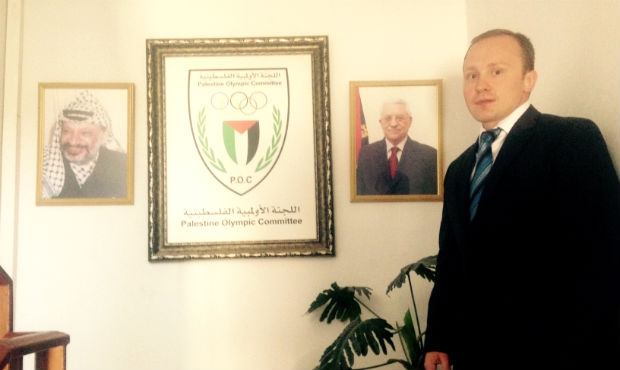 More than a month ago, Vyacheslav Goncharov, a Sambo coach and FIAS specialist, went to Palestine to help local Sambo fans promote the sport. Vyacheslav told the FIAS website what they accomplished in this short time and where efforts will be directed in the future.
After reviewing the situation with Sambo in Palestine, Goncharov suggested holding a seminar on the rules of Sambo competitions for coaches from different clubs. This possibility was discussed at a meeting with Palestine's National Olympic Committee. Those present at the meeting included FIAS representative Vyacheslav Goncharov, head of a group of sports trainers for the Palestinian National Security Forces Abed Alhadi Odeh,  and Secretary General of the country's National Olympic Committee Munter Masalma. The Sambo initiative received full support from the representative of the country's National Olympic Committee, and a few days later, on August 12 , a seminar was held at the NOC.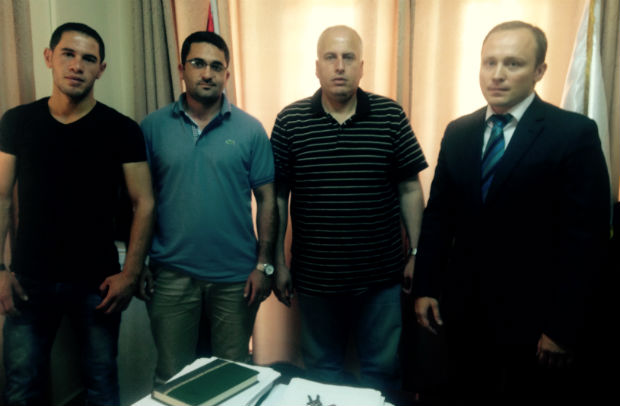 Trainers from Jerusalem Khalid Abu Rmeileh and Wesam Abu Rmeileh, coach from Ramallah Murad Abu Jabal, coach from Zaatar Munir Sheikh, Abed Alhadi Odeh, sports instructors the Palestinian National Security Forces, as well as athletes from Jerusalem, Zaatar and Ramallah attended the seminar. The 5-hour seminar examined many of the finer points of the Sambo rules, which will certainly help coaches and athletes to become more familiar with a sport that's still new to them.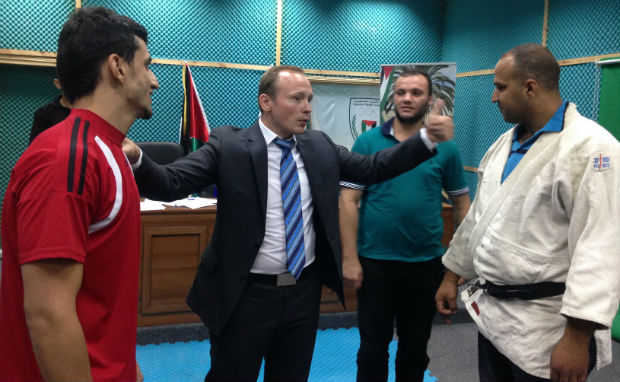 "At the end of the workshop, we decided to hold workshops once a week for a month on Sambo  rules on the wrestling mat in the gym. We'll look at Sambo techniques and evaluate the actions of athletes, which that will also prepare judges for competitions under Sambo rules. After the workshops, we may hold a friendly match between Palestinian Sambo clubs," Goncharov says.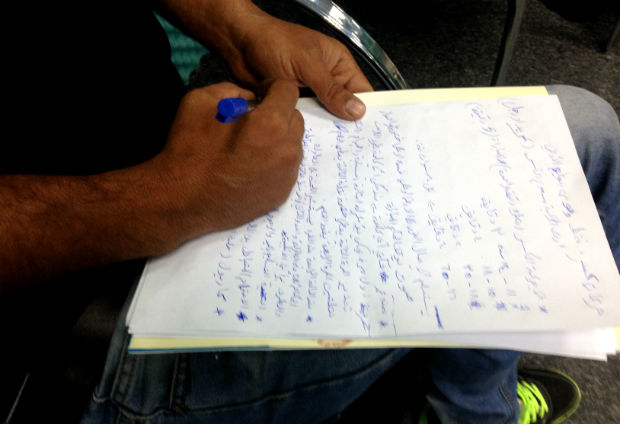 However, the first competition was not long in coming. Under Goncharov's expert guidance and with the support of Vice President of the Palestinian Sambo Federation Khalid Abu Rmeileh, the first Sambo championship of East Jerusalem was held for children 8-14 years old. Thirty-five young athletes, including two girls, took part in the competition.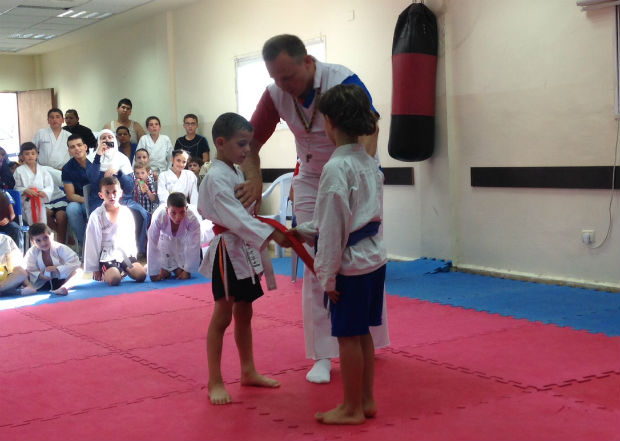 "The children showed beautiful, impressive technique in the fights, with 'clean' throws and painful arm holds But there were obvious problems with painful leg holds: the children made a lot of attempts, but didn't manage a single leg hold. We'll probably be able to organize a seminar on this issue soon, and teach the athletes this technique. Step by step, Sambo  will continue its development in Palestine," Goncharov said.