Svetlana Galyant, an eight-time world champion, announced her retirement from professional sports
Competitions
10 November 2014
Sergei Grishin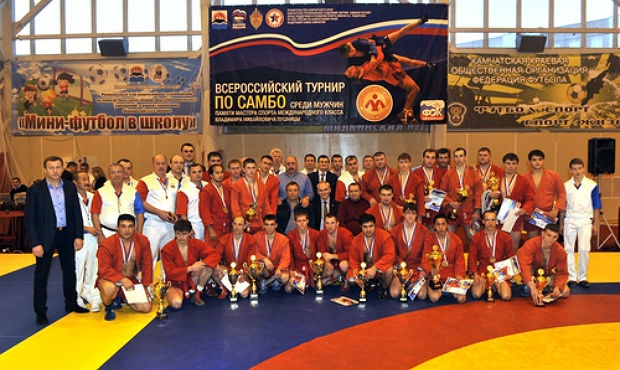 The All-Russian tournament in commemoration of Vladimir Pushnitsa, Master of Sports of International Class, was held on November 9 in Petropavlovsk-Kamchatsky. The competitions will go down in history not only for sports records but also for the significant statement of Svetlana Galyant, an eight-time sambo world champion. The most titled athlete from Kamchatka announced her retirement from professional sports.
According to Svetlana Galyant, she is going to concentrate all her forces on the activity in the Legislative Assembly of Kamchatka Krai and the coaching work.
"Svetlana, thank you for what you have done for Kamchatka, for the youth," said Vladimir Ilyukhin, the Governor of Kamchatka Krai. "A very good bright future is awaiting you. And it relates to Kamchatka. Thank you for your work, for the fact that you have not left us although you certainly had such an opportunity. You will now pass your knowledge to our Kamchatka athletes."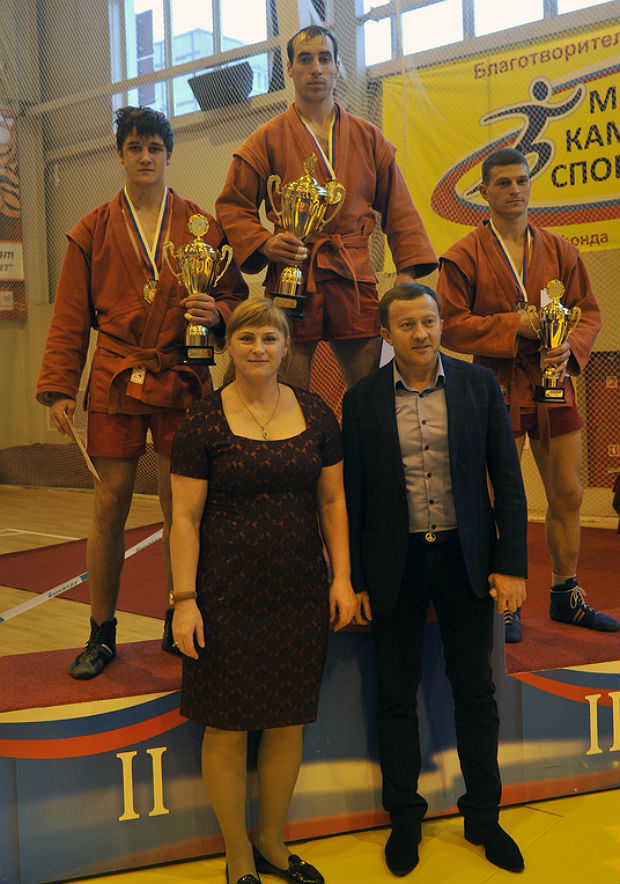 As for the tournament, the competitions that were held in the Zvezdny sports complex were attended by 70 athletes from the Far Eastern regions, as well as from Zabaykalsky Krai, the Republic of North Ossetia-Alania and St. Petersburg.
The Kamchatka sambo athletes won four gold, two silver and seven bronze medals for the team's medal box. Ilya Kharitonov, Abdullokh Rakhimzhanov, Timur Torshkoyev, and Anton Mashukov became the best among Kamchatka masters. Besides, the representatives of Khabarovsk Krai Andrey Kononenko and Albert Weizel, the sambo athletes from Primorsky Krai Aleksandr Melnikov and Mikhail Kartinov, as well as the athlete from St. Petersburg Andrey Yegorov became the winners of the tournament. Special prizes in the categories were awarded to Kamchatka sambo athletes. Anton Mashukov was recognized the best athlete in the 90 kg weight category, in which Vladimir Pushnitsa had fought, Farukhzhan Mamatkulov was awarded for the will to win, and Timur Torshkoyev showed the best technique in the tournament.
"This tournament is always a real holiday for athletes and audience," said Aleksandr Pushnitsa. "It's pleasant that my brother is kept in memory, and the tournament is getting along. It is essential for us, sambo athletes, for your city and Kamchatka Krai in general. I think Kamchatka will have other new sambo world champions. Svetlana Galyant has announced today her retirement from professional sports, but if a school named after her is created, it will not be empty for sure. And it will definitely raise new champions."
As part of the tournament, the guests of the competitions Sergey Lopovok, Honoured Master of Sports, and Boris Sova, the internationally certified referee, held seminars with Kamchatka coaches, athletes and referees.