Viacheslav Kot, "Belarusian SAMBO national team will train together with the judo national team again"
Competitions
13 November 2012
Sergei Grishin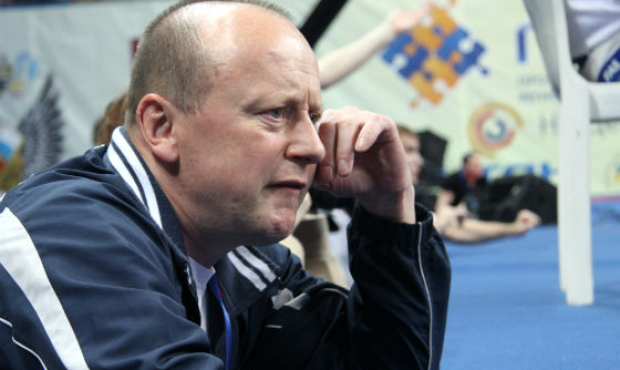 Viacheslav Kot, Head Coach of the Belarusian SAMBO national team, made comments on the performance of his pupils at the home World Championship in Minsk in the interview for the FIAS website.
– The passed Championship left an ambiguous feeling inside me. I don't have the heart to say that our second team place is bad, on one hand, and we wanted absolutely different fight and other results, on the other hand. Now it is difficult to talk about it but deep at heart we hoped of course for the first place at home. But something went wrong.
Perhaps the strong wish to show our best to our dear fans played a crucial part. Absolutely unexpected failure of Dmitry Bazylev is quite demonstrative. Of course Denis Davydov, his competitor, is a very strong fighter, there are no questions here. But the fight went in a totally untypical way for our sportsman.
Another example is Andrey Kazusenok who threw himself 2 seconds before the end of the fight. Other our SAMBO practitioners could not cope with nervous tension neither. Yry Rybak fought very hard, and he hasn't borne such difficulty for a long time, perhaps even never. Only brilliant technique and will of this fighter helped him win the gold of the Championship. We will think and analyse what it is connected with, find mistakes and work further.
– Which direction do you plan to follow?
– This time we will entirely change the work model, we will come back to the beginning of the 2000 years when the judo and SAMBO national teams worked together, helped and supported each other, and both had the results. Our further model of preparing for the Olympiad and next World Championships will be the same.
– Aren't you afraid the SAMBO practitioners will pass to judo on a mass scale?
– Our country is small, and the substitutes' bench both in judo and in SAMBO is not great. Sure, we should join our efforts. Today we don't know yet what way the judo rules will change. But I believe we will find common points even in the most difficult situation. I think we should be together anyway. This is in practice of many countries. Moreover many sportsmen combine judo and SAMBO successfully.
Prepared by Aleksandr Solomakhin, www.sambo.sport