Jamaican sambists held demonstration performance for IOC President Thomas Bach
Кaleidoscope
7 March 2023
Aleksandr Solomahin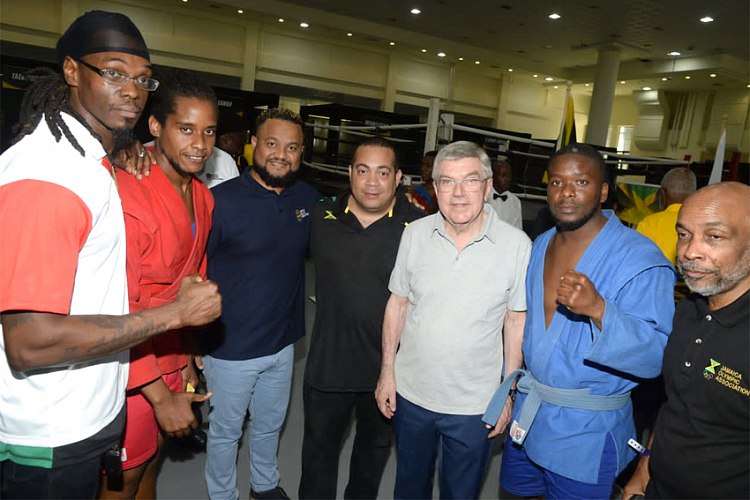 The President of the International Olympic Committee Thomas Bach visited Jamaica on his Caribbean tour, where he had a meeting with representatives of the national SAMBO federation of that country. At the exhibition, organized for the visit of the high guest by the Jamaican Olympic Association, sambists held demonstration performances and told the IOC head about the development of local SAMBO and their achievements.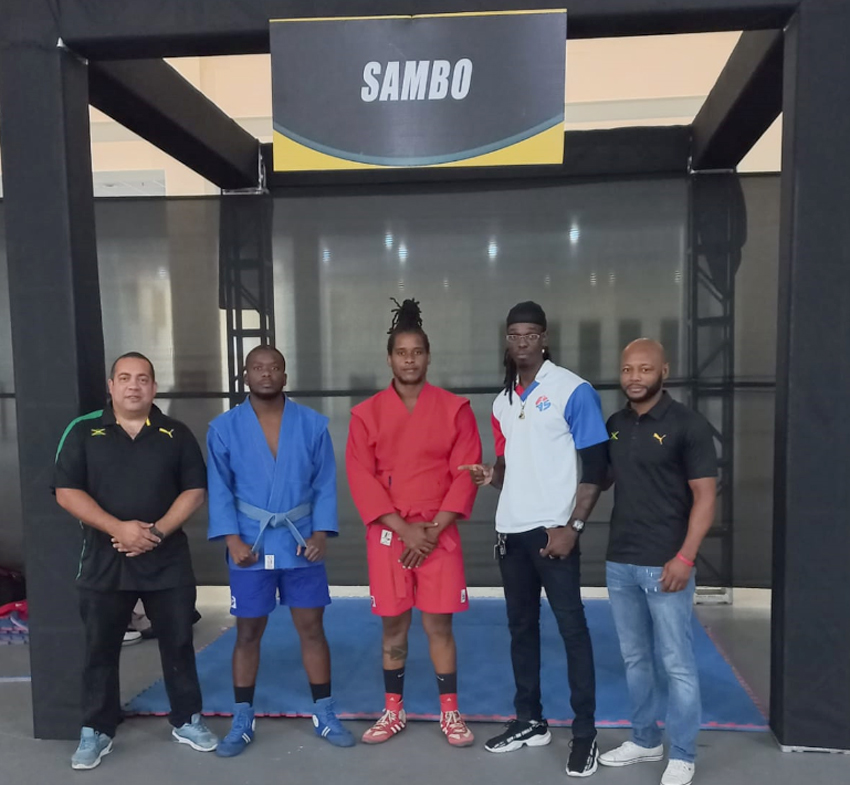 "We all know the power of sport in Jamaica. It is mainly athletics, but we see that its scope is expanding. While athletics plays an important role, we see many hopeful athletes in other Olympic sports, which is very encouraging," Thomas Bach said during a meeting with Jamaican athletes.
SAMBO was presented to the IOC president as one of 13 sports recognized and cultivated by the Olympic Association of Jamaica.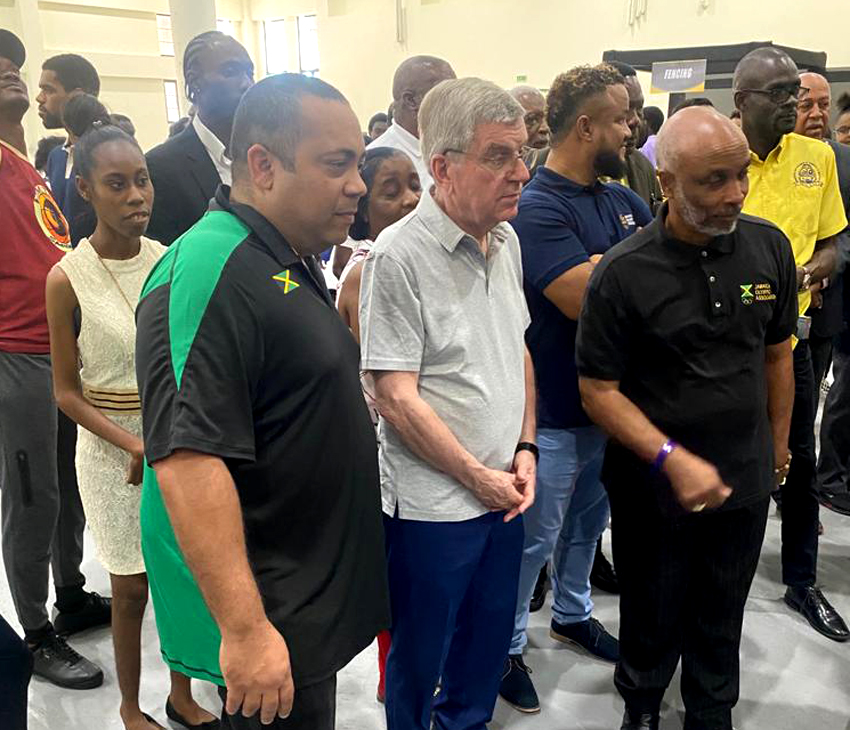 "We tried to present SAMBO as brightly as possible and at the same time compactly, demonstrating the best techniques of our athletes. I am sure that IOC President knows our favorite sport very well and now he could personally see its development in Jamaica. After our guys' performance we had a long conversation with Mr. Bach, and I was able to tell him a lot about the achievements of the national SAMBO", - said Daniel Chacko-Wilmot, President of the Jamaica SAMBO and Combat SAMBO Federation.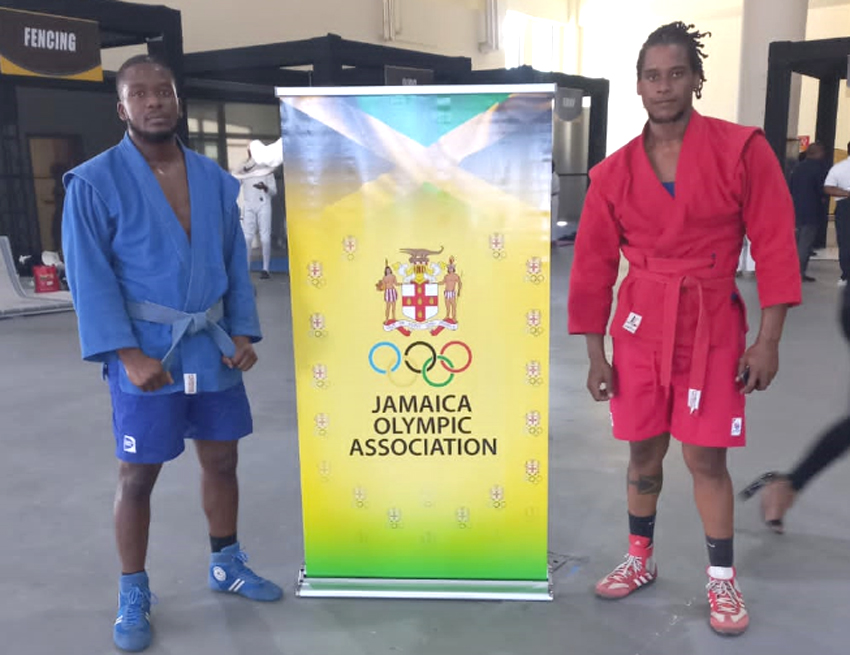 In addition to the sambists, representatives of fencing, volleyball, gymnastics, basketball, boxing, archery, weightlifting, e-sports, chess, floorball, judo, karate and taekwondo addressed Bach. At one point sambists decided to improvise together with the young gymnasts and gave them a small master class, teaching them SAMBO techniques, which gave much joy to all the participants of the event.
It should be noted that this is not Bach's first meeting with SAMBO representatives during his Caribbean tour.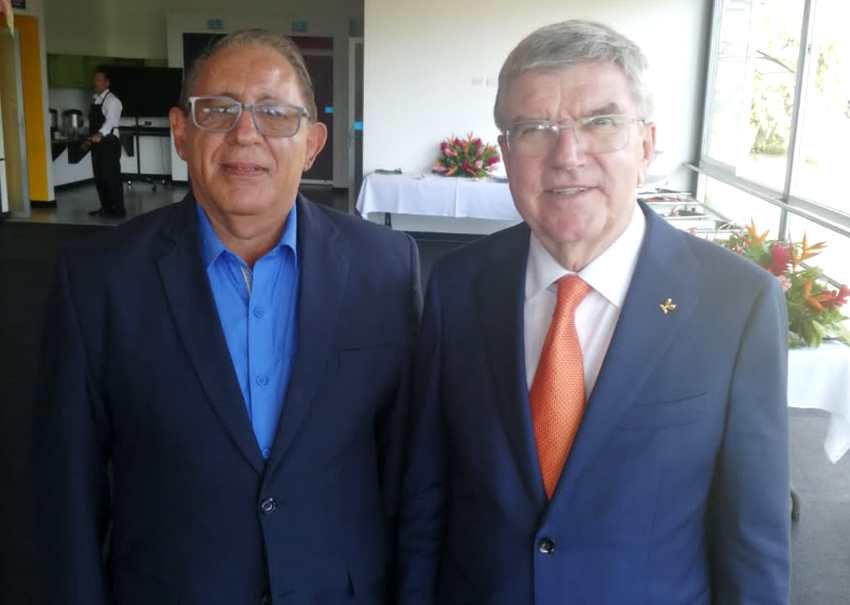 Some days earlier IOC Head had visited Costa Rica, where the President of Sambo and Associated Sports Federation of Costa Rica Guillermo Sanchez informed Thomas Bach about the achievements of the national SAMBO. Let us remind you that it was Costa Rica that hosted last year Pan-American Sambo Championships.