Yannick MEZEPO: "I was Motivated on the Victory by the African Championships' Poster with my Photo"
Personalities
29 June 2018
Aleksandr Solomahin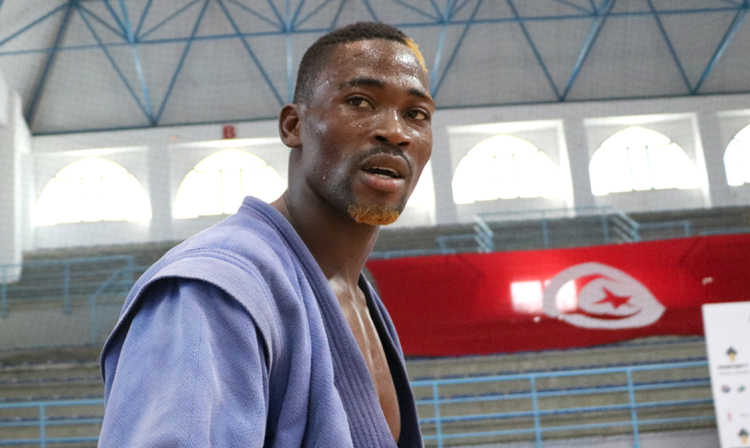 Cameroonian sambist Yannick Mezepo became African champion among men in the up to 74 kg weight category. In his interview to the FIAS website, he described how an African Championships' poster with his image on it motivated him to win, and also revealed his attitude to someone else's opinion, and that essentially he'd got no opponents in SAMBO.
- Did that massive support of your fellow countrymen in the stands help you win?
- Yes, certainly it did, the support in the stands is always highly important, and it helped me a lot. But it is impossible to win only owing to your spectators, you need the right attitude, motivation. And one of such motivational elements for me was a poster with my image advertising the African SAMBO Championships. The fact is that on this poster I act as an athlete who falls on the mat after a throw, that is, loses. To me, it was important to prove the reverse, both to the spectators and to myself. Which I did.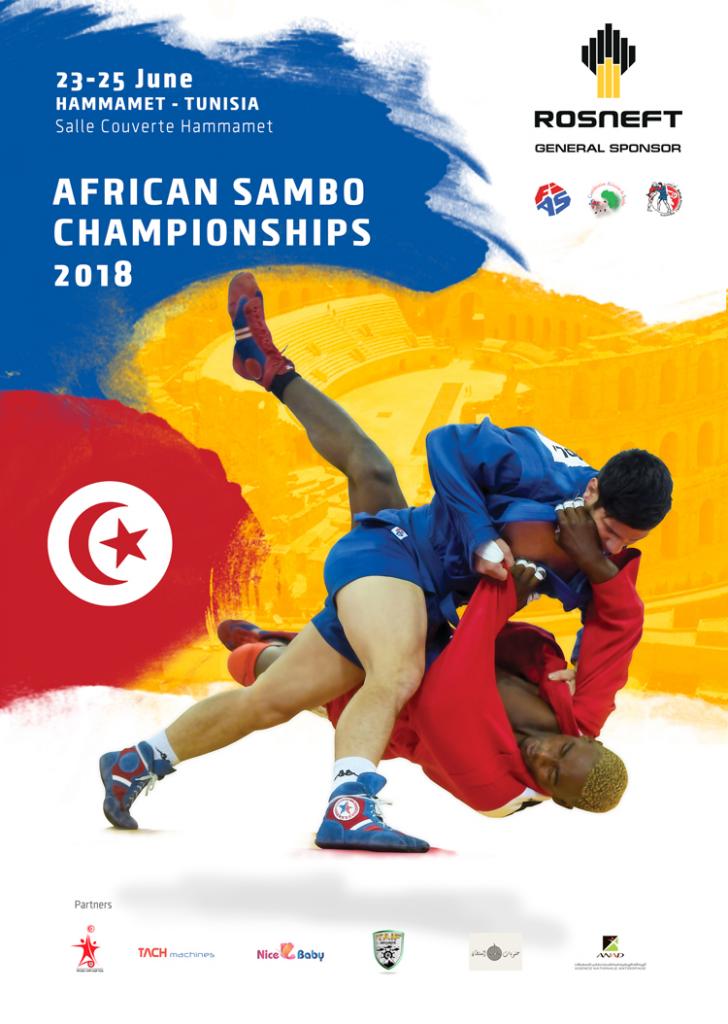 Representatives of the SAMBO School of Morocco and Cameroon met in the finals. Did you regard this fight as a conceptual confrontation between the two countries, a kind of derby?
- Honestly, when I go out on the mat, my opponent's country doesn't mean anything to me. I always count on my strength, on my own abilities. But nonetheless, I certainly knew who I was matched against in the finals, and was carefully following the performances of the Moroccan athlete. These observations really helped me.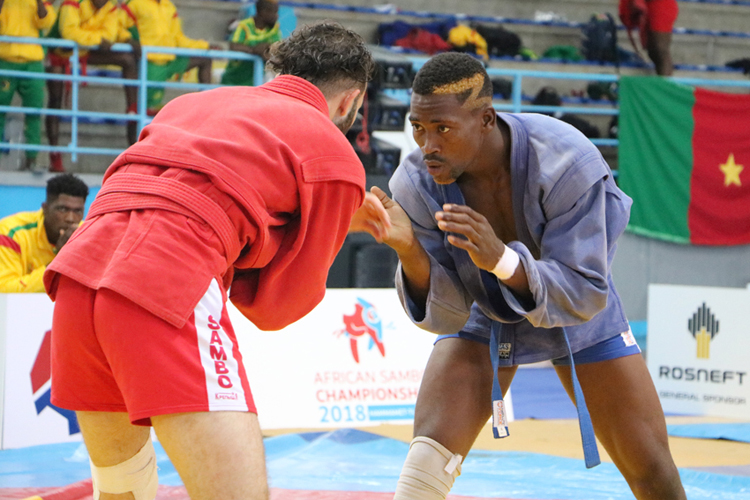 - May it be said that you evaluated your technical skills at approximately the same level as that of the Moroccan, and were able to win due to a correctly chosen tactics for the fight?
- It's difficult for me to compare our level, this is more likely to be judged by spectators and team members since it is always more noticeable from aside. As to my own impressions, during the fight I felt that I was superior to my opponent, I felt that I was winning. And if someone thinks otherwise, it does not matter to me.