Young men and women will compete in the Russian SAMBO Championships
Competitions
1 February 2016
Sergei Grishin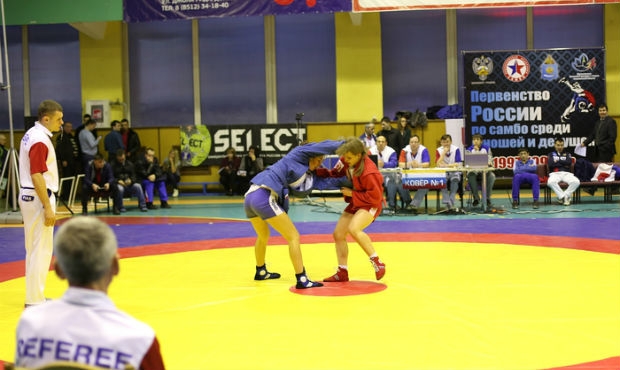 The Russian Youth SAMBO Championships (M&W) will take place in Kstovo. The athletes have already arrived at the competition venue, and they will test themselves on the wrestling mat from February 2 to 4. This tournament is a qualifier for the World and European Youth Championships.
By tradition, SAMBO wrestlers who win at national championships go on to compete at the world level. The 2016 World Youth Championships will be held from October 7 to 9 in Ploieşti, Romania. Athletes who come in second will defend the honor of Russia at the European Youth Championships being held from April 8 to 10 in Toulouse, France. Before the start, the young competitors are filled with excitement, even frenzied, but they'll find out who has the best wrestling and fighting skills in the next few days.
The FIAS website will report the results of the tournament. Get the latest news!