Abdulla Babaev: "The most important event this year is Aziada"
Personalities
13 February 2017
Sergei Grishin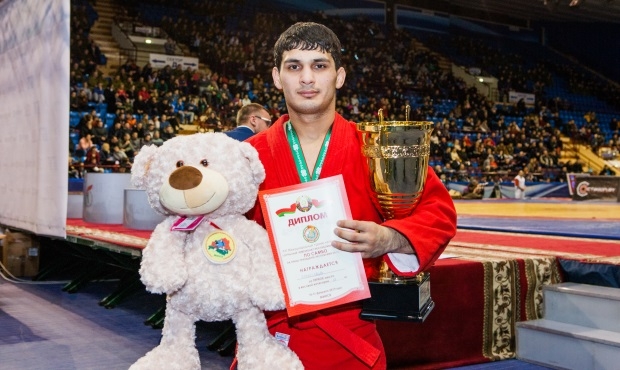 Turkmenistan's athlete Abdulla Babaev became the combat sambo winner in the under 68 kg weight class at the International Sambo Championships for prizes of the President of the Republic of Belarus in Minsk. In his interview with the FIAS website Abdulla Babaev spoke about his  third golden medal in a row at the tournament, his attitude to sports injuries and how his country was going to award Turkmen athletes at the Asian Indoor and Martial Arts Games.
"The final duel was very hard. My rival, a Ukrainian athlete Bachuki Babishvili, is a medalist of the European Championships, and he was considered as the favorite of our match. And yet I managed to win, and this is my third golden medal in a row at this tournament," said Babaev. "My rival got an injury in the finals, but this is sport. Of course, I sympathize with him, but we don't usually pay attention to such things in combat sambo. I've also had injuries, but this is just part of our job."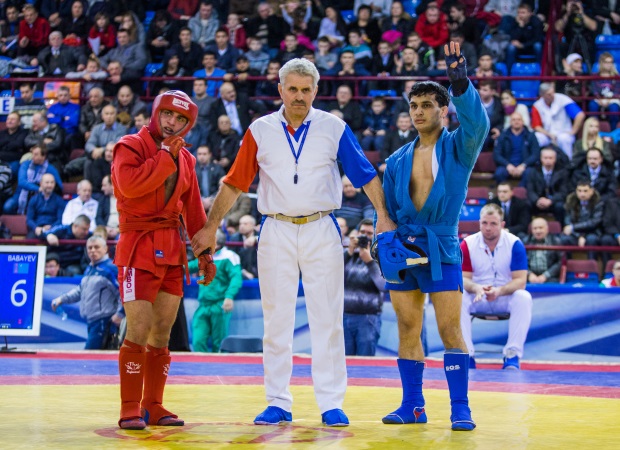 The next competition the athlete is going to take part in is the Kharlampiev Memorial World Cup.
"But the most important event this year is Aziada (Asian Indoor and Martial Arts Games),which is to be held in Turkmenistan.  The main thing now is to prepare for the event. Our coaching staff has developed a complex of training sessions.  The authorities of our state are promising our athletes valuable awards for winning medals; they are going to present cars and apartments.  So we also have a financial motivation to win," noted Abdulla Babaev.