Oleg Babgoev: "I'm definitely coming back to Minsk next year"
Personalities
15 February 2017
Sergei Grishin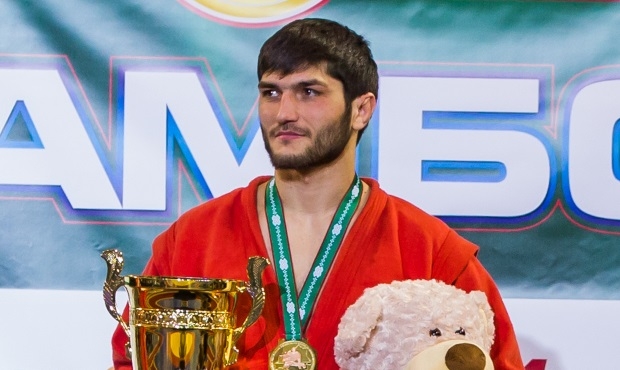 Russian athlete Oleg Babgoev won the International Sambo Tournament for the prizes of the President of Belarus in under 82 kg weight category. He explained why he decided to move to a heavier weight category, how he copes with psychological pressure and what he loves about Belarus in his interview for the FIAS website.
Mr. Babgoev commented on his performance in the tournament: "I felt confident because I woke up in a good mood and with the desire to fight and managed to win several fights fairly easily. Although I usually compete in under 74 kg, in Minsk I fought in under 82 kg, while weighing 78 kg. We are having a national championship soon, so I don't want to cut weight, and many rivals had a definite advantage over me because of that. However, it is not the first time I've done this. Last year I also fought in Belarus in 82 kg weight category and won."
The athlete admitted that the title of the reigning world champion puts some psychological pressure on him, because it is necessary to defend it in every fight.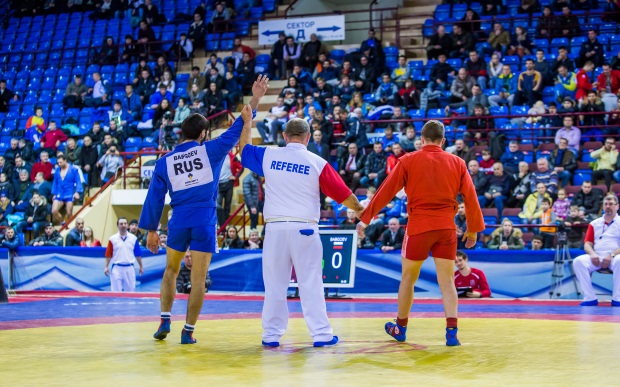 "You just need to figure yourself out and fight with a certain attitude. A lot depends on it," said Mr. Babgoev. "The competition in my weight category at the Russian national sambo championship is huge. There are many rivals in under 74 kg weight category and everyone will be preparing to give it his best shot. I'll be preparing for the tournament together with my coach. It is necessary to take everything into account: psychology, tactics and functional training. But no matter how physically or technically prepared I may be, the most important thing is to have the right psychological approach to the competition. If you close up, then you go out on the mat and show nothing, but if you open your mind, then, on the contrary, you win due to your moral strength and willpower, even if you come short in other areas."
The champion intends to soon return to Minsk, which has become a welcoming place for him.
"I really like it in Belarus, and it is not my first time here. People here are openhearted and friendly, everything is tidy and beautiful. So, I'm definitely coming back to Minsk next year," concluded Mr. Babgoev.