Eduard Muravitskiy: My goal was to beat my rival from Belarus
Personalities
15 February 2017
Sergei Grishin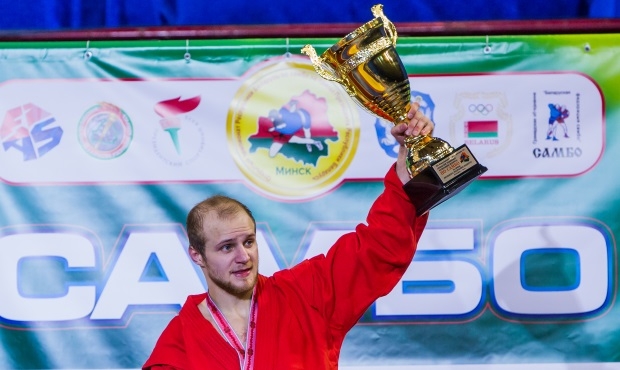 Belorussian Eduard Muravitskiy became the winner of the International Sambo Tournament for the Prizes of the President of Belarus in the weight category under 74 kg in combat sambo. In his interview with FIAS website the sportsman recalled the triumph and euphoria of victory, spoke about his goal to defeat all of his compatriots, and shared his state of mind for the next European Sambo Championship, which will take place in Minsk.
"Of course, there is some triumph from the victory, but with time, with experience, I ceased to feel such euphoria as I felt in the past," said Eduard Muravitskiy immediately after the awards ceremony.
"Now I will have an award from this very prestigious tournament in my box; earlier I could not participate in it for various reasons. In May the European Sambo Championship will take place in Minsk, and I must fight in this tournament to win the right to represent Belarus in the continental tournament. Earlier I won the Championship of Belarus in combat sambo in my weight category, but this is the main start. By winning here, you get to Europe. This is my main goal, because I want to surpass my previous results. Before I was the second in Europe, now I dream of being the first."
In the sportsman's opinion, the level of combat sambo in Belarus has been growing in recent years.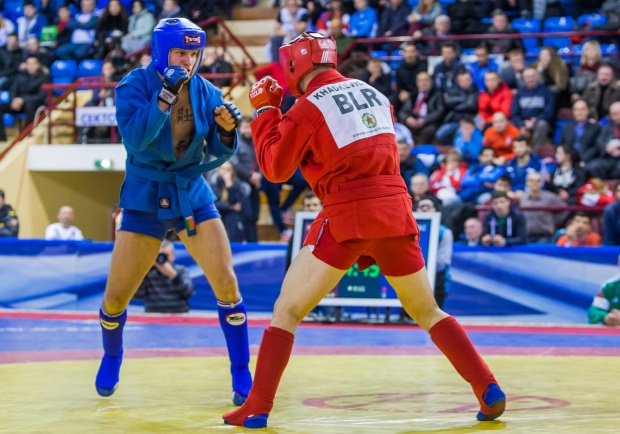 "We've got a lot of good sambo wrestlers. For example, Ilya Khodkevich, my rival in the finals, trains in Russia with top-rank coaches. I respect him for going there, but not all of us have an opportunity to participate in such training. We train in Belarus, and master several sports to diversify our technique. For me sambo is a base, the foundation of my technique - that is why I have always considered myself a sambo wrestler. Once I set a goal - to avoid losing to any rival from Belarus. Now I have been competing in combat sambo since 2011, not a single Belorussian has managed to beat me, and I hope that this will never happen. In my sambo career I`ve only lost 3 times: twice to one and the same rival from Russia and once I could not beat a Bulgarian," said Muravitskiy.
The Belorussian champion said that lack of time will become the main difficulty for him in the process of preparation for the continental championship.
"Now I am engaged in coaching actively - I coach kids in three gyms - and I can't always find time for myself. But in the next coming months I will devote all attention to myself, because the European Championship is my main goal at the moment. Tomorrow I will start my thorough preparation for this important beginning," said Eduard Muravitskiy.
[Photogallery] International Sambo Tournameny on the prizes of the President of the Republic of Belarus. Finals. Day 2