Aleksandr Zhukov: Sambo and judo team tournament may be included into Olympic Games program
Official
30 August 2014
Sergei Grishin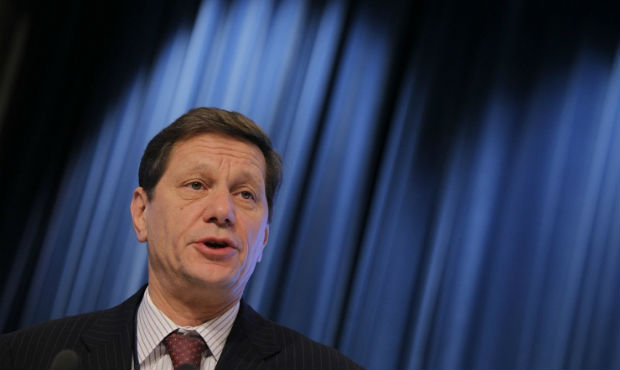 Sambo and judo team tournament may become Olympic sports. This news has been announced by the Head of Russian Olympic Committee (ROC) Aleksandr Zhukov who arrived to Chelyabinsk where the World Judo Championship takes place now.
"Olympic program changes, new sports enter the list," Zhukov said. "That's why I think there is a chance to see judo team tournament on the program soon. Likewise, I figure sambo has great possibilities in this respect as well."
Head of ROC reminded that the previous day the European Olympic Committee (EOC) and International Sambo Federation (FIAS) have made a decision to include sambo into the list of sports at the first European Games which will be held in Baku in June, 2015.
"Apart from the European Games, sambo has already entered the Asian Games program. And this is an important step for being included into the Olympic program. We will be working towards this goal," ITAR-TASS News Agency quotes Zhukov.
Photo by EPA/YURI KOCHETKOV