Alessio MICELI: "I Hope for a Competition Soon, I Need the Thrill of the SAMBO Fight"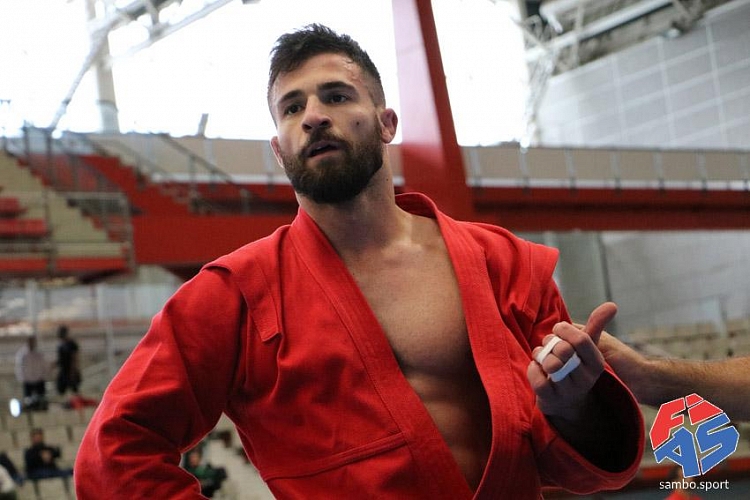 Due to the pandemic of the COVID-19 coronavirus all over the world, sambists have lost the opportunity to fully train and compete in international tournaments. Serbian sambist Ivana Jandrich, who connects her present and future with journalism, specially for the FIAS website prepared the project "Life during a pandemic". She interviews sambists from different countries, talking about the current situation and their plans for the future. Today, Alessio Miceli from Italy answers Ivana's questions.
Does not matter if they're coming from other sport. Every sambist has its own background, and that background builds their style of fight. So it's not rare to see sambist who fights in other wrestling sport and who are now champion in SAMBO.
Alessio Miceli is 32 years old sambist and gym owner from Monferrato, an Italian champion who has his own sport background. A long-time judo fighter decided to take his chance and compete in SAMBO 8 years ago. Just few years after that Alessio won his first big medal at the European SAMBO Championships 2019 in Gijon, Spain. Four times Italian champion believes he has a potential to win a world medal, but the situation with COVID-19 put everything under the question mark.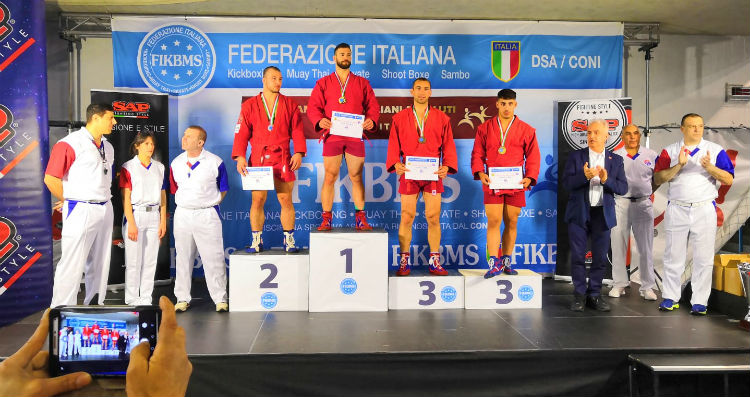 – Pandemic of COVID-19 is slightly retreating at the moment. How do you feel and which consequences it had for you?
– When the COVID-19 break happened, my first thaught was about my job. I'm the owner of a big gym and we are still closed. That is a big problem for me and my family because I can't work and if I can't work, I can't earn money. Of course, I worry about the well being of my family as well.
– How do you spend your days in quarantine?
– Every day I'm reading a lot, I try to make a workout alone at home or in the garden, I take a pretty long walk with my dog. I'm enjoying time that I spend with my partner, but I would like to have a sparring partner so I can do some SAMBO!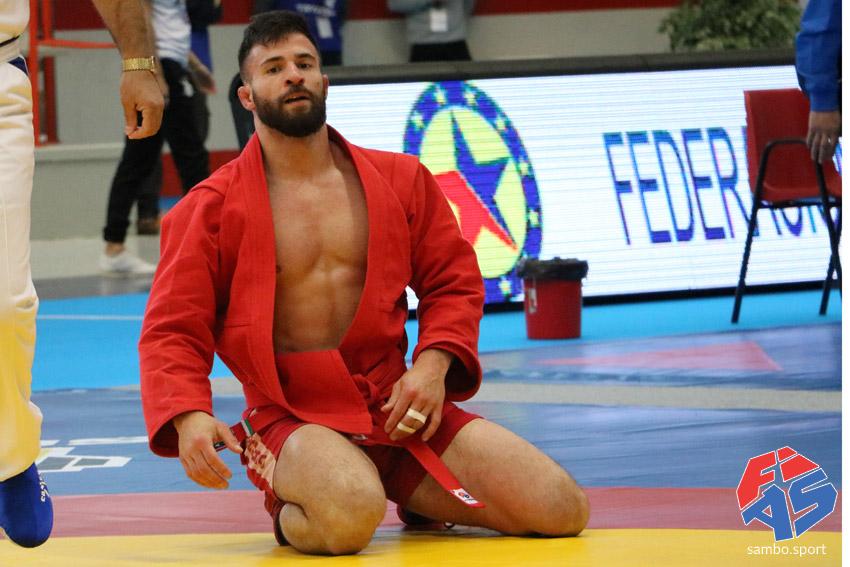 – What is that something that SAMBO competition gave you that kept you coming back?
– I hope for a possibility to compete again as soon as possible because I need to feel the thrill of the fight, it makes me feel. The best thing about SAMBO competition is that tension that I feel and that disappears when I get to the mat. Normally I get into a flow and I try to do my best.
– Can you share your thaught about new Qualifying Ranks in SAMBO?
– I think that colored stripes can be a good thing for young students because in that way they will have more reasons to fight well and to motivate themselves. That is something they can earn, something to fight for, and that changing colors, passing levels should make them want it more.
[VIDEO] Alessio Miceli about COVID Challenges and Thrill of the SAMBO Fight