Aslakhanov to Focus on Building SAMBO for Veterans
Personalities
24 October 2016
Sergei Grishin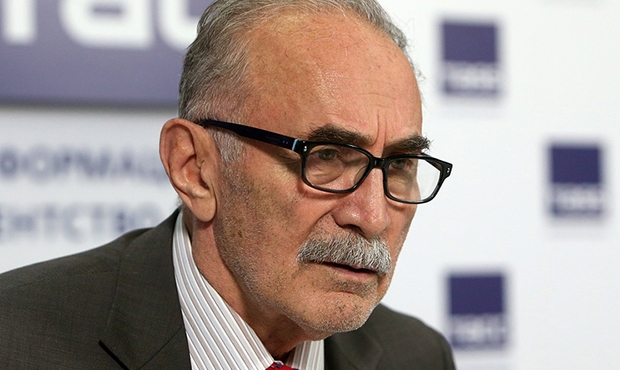 General Aslambek Aslakhanov, a Russian master of sports, plans to dedicate himself to developing SAMBO for veterans, reported TASS at the end of the final international SAMBO tournament, A category, for the prizes of A. Aslakhanov, which took place in Moscow.
The tournament for Aslakhanov's prizes has been held in Russia for the last 15 years.
"I'm pleased that we've had the last 15 years, and now I can say that the tournament accomplished its purpose," said Aslakhanov, who will turn 75 next year. "I wanted these competitions to celebrate SAMBO and to make athletes feel supported. At this tournament there was no place for subjective judges. No matter how hard it may have been, we always had a prize fund, and we did everything according to procedure. And that's what the last tournament was like: every participant felt welcome, and many of them regretted that this was the last competition like this."
Aslakhanov now sees a need to popularize sport for veterans. "There's a huge amount of work to do — not all sports have a veterans' movement that's supported by sponsors," he said. "This isn't a matter of retirees' raising money for tickets in order to get to competitions without having preferential advantages despite their ranks and regalia. I'm looking forward to working on a veterans' movement."
Aslakhanov believes that watching veterans can be beneficial. "In veterans' competitions, 'veteran' is only a title. You can watch how the participants fight — what the attacks are, how the fighters work. There's something to learn from veterans, and they should share their experience with other people. So we need to make sport for veterans popular; it will show people what it really means to outdo yourself."
Aslambek Aslakhanov is a prominent Russian politician, president of the All-Russian Association of Law Enforcement and Intelligence Agency Employees, a high-ranking government adviser and a major general in the police force. Aslakhanov is also a master of sports in freestyle wrestling, SAMBO and judo. Until recently he was a regular participant in and winner of veterans' tournaments.