"Pobeda" airlines will train its employees in sambo
Кaleidoscope
6 March 2017
Sergei Grishin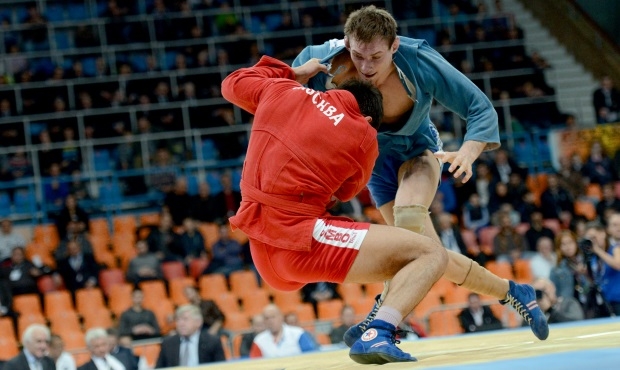 CEO of the Russian airlines "Pobeda" announced that the company would train its employees in sambo techniques. According to him, this will allow the company not to hire private security officers and keep the fares at the same level. Previously, the company announced that it planned to recruit private security officers for its employees' protection against aggressive passengers; in this regard, the ticket fares would rise.
"We have chosen a better option: we will train our employees in sambo and judo. In that case we wouldn`t need to raise the ticket prices", - he said (cited by Interfax).
He recalled that recruiting of PSCs (private security companies) would raise the fares by 2%. That is why the company decided not to take this step, Kalmykov added.
"Pobeda" announced its plans for recruiting private security companies (PSCs) to protect its employees in offices and airports in the middle of February. It was emphasized that "Pobeda" stands for tightening of legislative measures against "destructive passengers".
The company decided to enhance security after the incident in Vnukovo airport on February 10. That day a passenger, who had missed the plane, attacked "Pobeda`s" manager. According to the information, provided by the airline company, the customer demanded a refund for an unused ticket. After being refused, he spat in the manager`s face and hit him in the head repeatedly.
After that incident, the President of International Sambo Federation Vasily Shestakov proposed to train all airlines` staff in sambo. Shestakov noted that sambo technique would prove handier than other martial arts, considering the cabin`s limited space.
From RBC sources