ITALIAN SAMBO CHAMPIONSHIP TOOK PLACE IN THE MARK OF THE FIGHT GAMES' PROGRAM
Competitions
4 June 2015
Sergei Grishin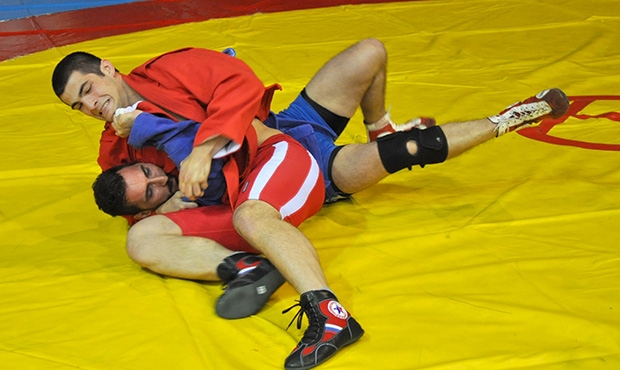 Italian National Sambo Championship has been held in the sports complex 105 Stadium located in the city of Genoa. The tournament has become part of a large sporting event called Fight Games. During the May 9 four different championships took place in the complex. Beside sambo MMA, kickboxing and Muay Thai national tournaments have also been organized. In addition, competitions and demonstrations of other martial arts took place there and all the spectators were able to see 15 sports during the same day.

According to the president of the Italian Federation of Sambo Roberto Ferraris, this format of the national championship within a multisport tournament allowed to bring to the stands a large number of spectators. Some of them were already familiar with sambo and other just learned about the existence of this martial art and immediately could see it "live". It is possible that someone from the audience will become a wrestler and will represent his or her country at the international level.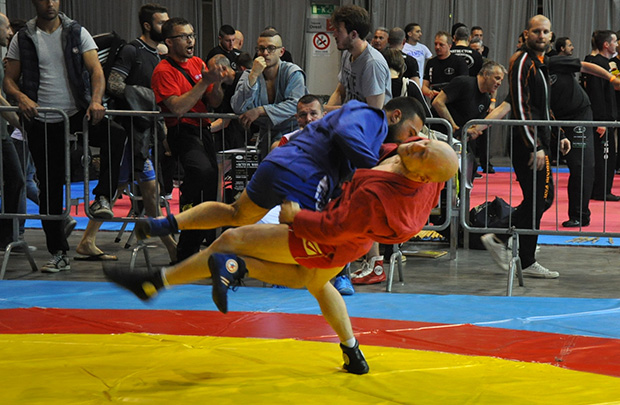 As for the national championship, before the competition the representatives of the Italian Federation held a seminar. It was organized to thoroughly understand the changes in the rules of sambo functioning from the beginning of the year and to introduce a new program for the development of sambo in Italy in the near future. In particular, in late August a new course for sambo trainers is planned. The course is mandatory for all the specialists who want to obtain official recognition and legal status of a specialized trainer from the national committee for sports.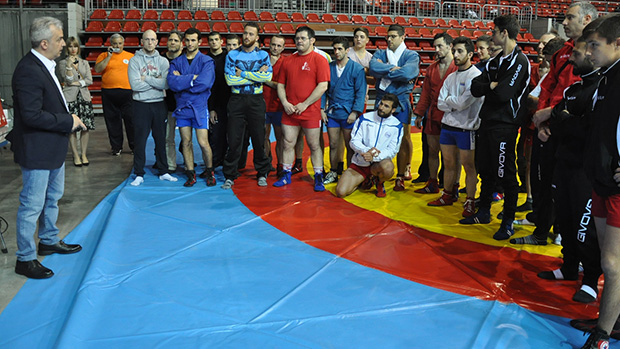 After the seminar and the weighing came the competition itself. More than 80 people representing 11 regions of the country took part in the tournament. Traditionally, the best results have been demonstrated by the representatives of regions such as Lombardy and Piedmont. However, there have also been surprises: the third place in overall ranking for the first time went to the sambists from Sicily.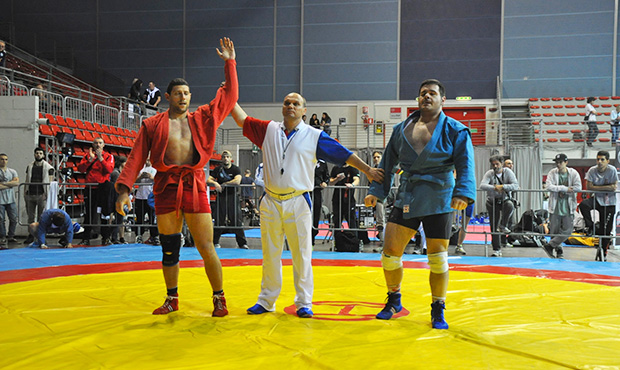 "Sambo is really developing in various regions of Italy. And we see the evidence of this in the results of the national championship,"- summed up the results of the tournament Roberto Ferraris.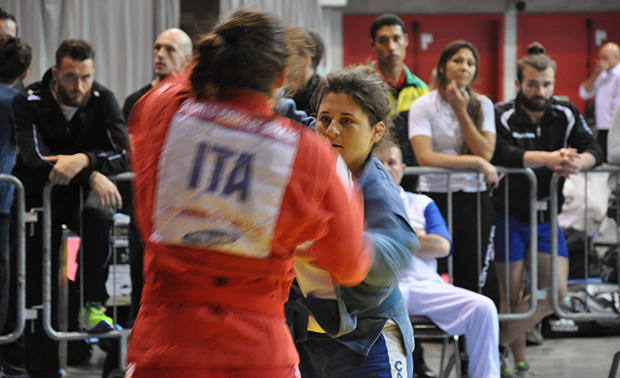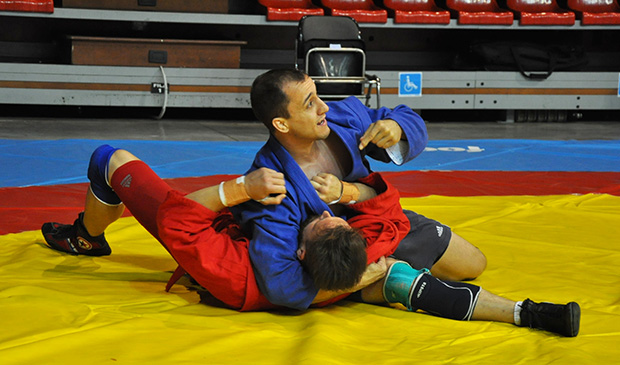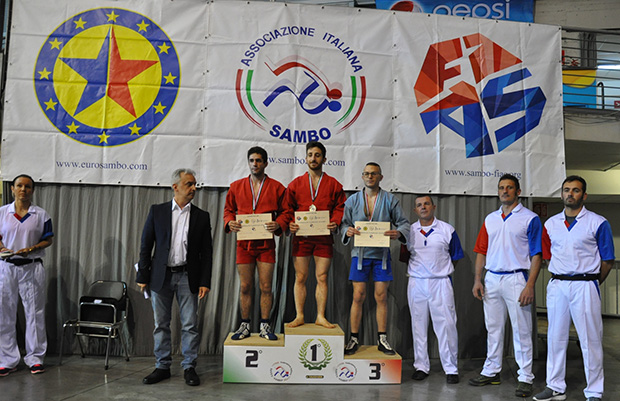 The results of the Italian National Sambo Championship - 2015
MEN
Kg.62 M
1 ° RASO Michael (Piemonte)
2 ° BACCINELLI Walter (Lombardia)
3 ° IMMOBILE Alessandro (Lombardia)
Kg.68 M
1 ° GALBIATI Mattia (Lombardia)
2 ° LA ROSA Stefano (Sicilia)
3 ° BARLASCINI Stefano (Lombardia)
Kg.74 M
1 ° BRIGATTI Angelo (Lombardia)
2 ° PASSALACQUA Giovanni (Sicilia)
3 ° PIDLUBNYAK Sergey (Lombardia)
Kg.82 M
1 ° MICELI Alessio (Piemonte)
2 ° GIGLIOTTI Marco (Sardegna)
3 ° MIRABELLI Andrea (Lombardia)
Kg.90 M
1 ° GIGLIOTTI Edoardo (Sardegna)
2 ° CHIAVENNA Carlo (Lombardia)
3 ° GUBINELLI Luca (Lazio)
Kg. + 90 M
1 ° SACCONE Paolo (Lazio)
2 ° FERRETTI Marco (Friuli)
3 ° POLVERINI Jcopo (Lombardia)
WOMEN
Kg. + 56 F
1 ° RAIMONDI Valeria (Lombardia)
2 ° ARAGOZZINI Giulia (Piemonte)
3 ° LO TURCO Manuela (Sicilia)
TEAM POINTS
1 ^ LOMBARDIA - punti 63
2 ^ PIEMONTE - punti 27
3 ^ SICILIA - punti 23
4 ^ SARDEGNA - punti 19
5 ^ LAZIO - punti 18
6 ^ FRIULI - punti 7
7 ^ EMILIA ROMAGNA - punti 3
9 ^ -11 ^ TOSCANA - VENETO - LIGURIA - punti 0