World Sambo Championships 2023 will be held in Yerevan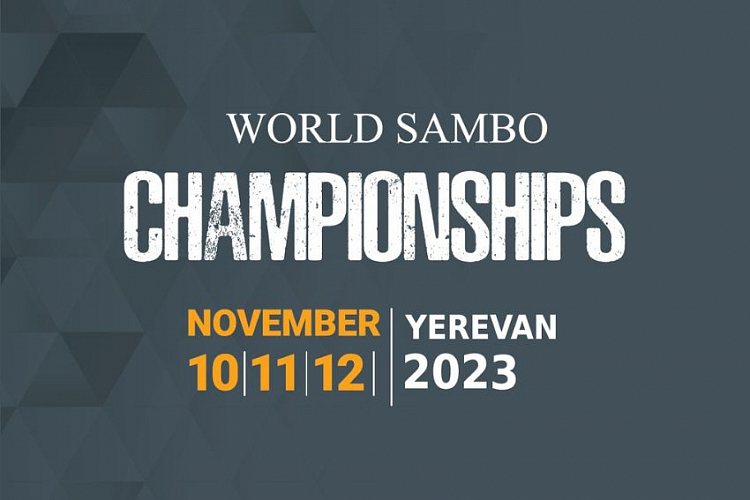 The capital of Armenia will host the main tournament of the FIAS calendar this year: the World Sambo Championships will be held in Yerevan from November 10 to 12.
The general partner of the tournament is the Rosneft company, the official partner of the competition is VTB Bank.
Teams from 65 countries submitted applications to participate in the tournament. In accordance with the decision of the FIAS Executive Committee, athletes from Russia, Belarus, France and refugee teams will perform in a neutral status.
The competition will be held in 21 weight categories:
Women: 50 kg, 54 kg, 59 kg, 65 kg, 72 kg, 80 kg, +80 kg
Men: 58 kg, 64 kg, 71 kg, 79 kg, 88 kg, 98 kg, +98 kg
Combat SAMBO: 58 kg, 64 kg, 71 kg, 79 kg, 88 kg, 98 kg, +98 kg
"This year SAMBO celebrates its 85th anniversary, and this time not only the strongest athletes from 65 countries, but also legendary and titled sambists, multiple world champions from different parts of the world will be present at the arena of the Karen Demirchan sports and concert complex who flew to Yerevan specifically on the occasion of this solemn event.
The International Sambo Federation resumes cooperation with the leading international sports television channel Eurosport. This year, for three days – from November 10 to 12 – all fans of martial arts and martial arts will be able to watch exciting fights with the participation of the strongest sambo wrestlers in the world live on the Eurosport TV channel, national television companies of various countries and the Sambo.Live video portal.
I would like to express my gratitude to the Sambo Federation of Armenia for the high level of organization of the World Championships, and also thank the general partner of the tournament, the Rosneft company, and the official partner, VTB Bank, for the support," emphasized FIAS President Vasily Shestakov.