Mongolian Sambo Championships as a Rehearsal for the Asian Championships
Competitions
18 January 2018
Aleksandr Solomahin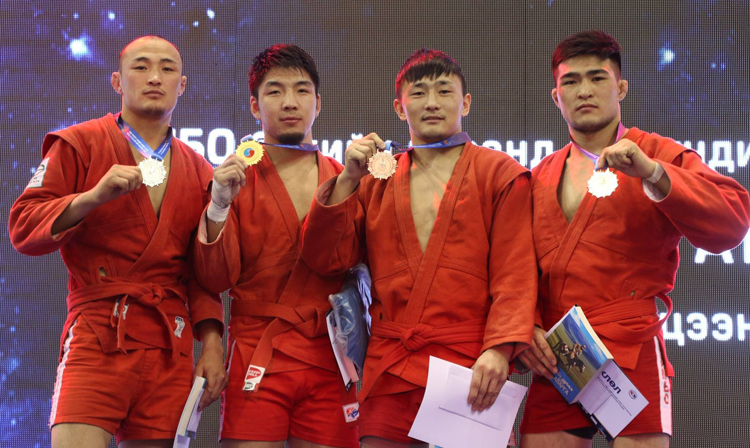 An impressive SAMBO festival took place in Ulaanbaatar, the capital of Mongolia, that was celebrating the 50th anniversary of national SAMBO history this year. The Mongolian Championships in honour of the first President of Mongolian Sambo Federation L. Enebishiin were held on January. The tournament has also turned into a dress rehearsal of the Asian Sambo Championships that would take place in Mongolia in May 2018.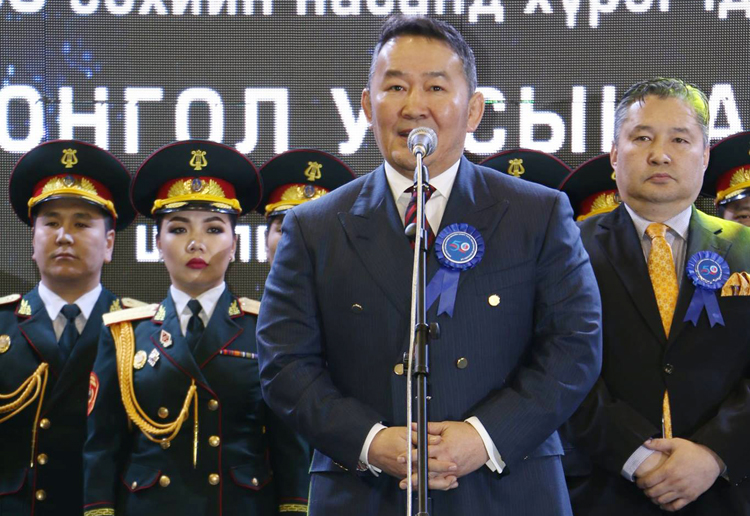 Most likely, local SAMBO enthusiasts could have been proud of the fact that President of Mongolia, Khaltmaagiin Battulga, had attended the national championships as an honourable guest. He greeted both spectators and participants, in congratulating them with a major date, the 50th anniversary of SAMBO history in Mongolia. On that memorable day, Mongolian SAMBO champions of all times gathered on the arena. Khaltmaagiin Battulga, who had become world SAMBO champion back in 1983, saluted them in person, by shaking their hands.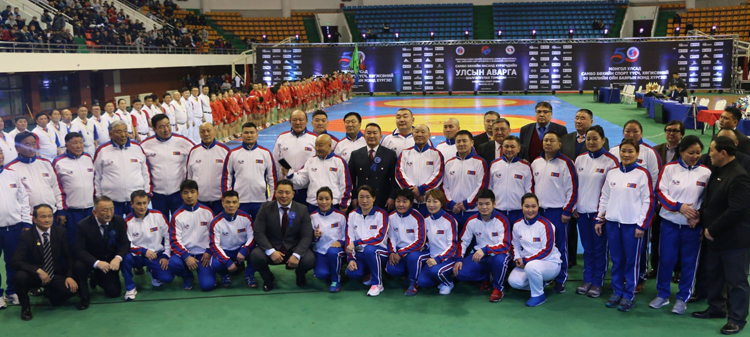 Thousands of spectators were watching the competitions, whilst tens of thousands were rooting for their favourites by following live broadcast on national television. Sambists didn't let them down and demonstrated a high-class wrestling. During 3 days, about 460 athletes were fighting for medals in competitive SAMBO for men and women and in combat SAMBO.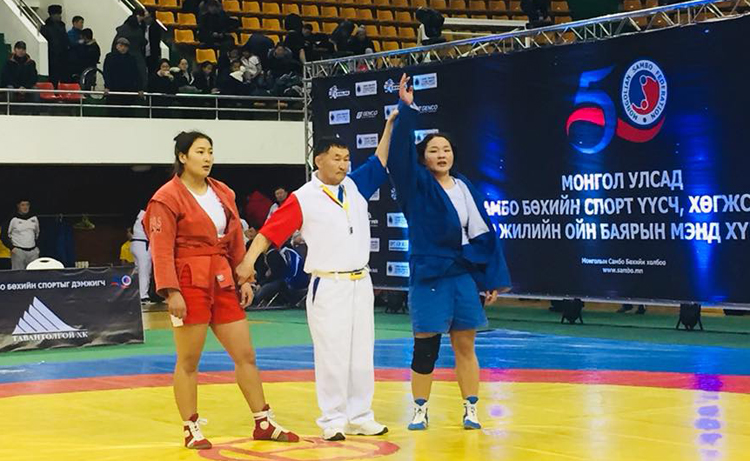 'The tournament was arranged by the highest standards, with really good teams participating in it. SAMBO fighters showed great dedication and strong will that ensured bright and spectacular performance,' remarked Sergey Tabakov, FIAS Executive Director. 'I wish to make a special mention of the championships' quality of refereeing. Honestly, even I was not expecting such diligent work of referees, so everything went off on the highest level. On the threshold of the Asian Championships in Mongolia, local referees left a most pleasant impression on me.'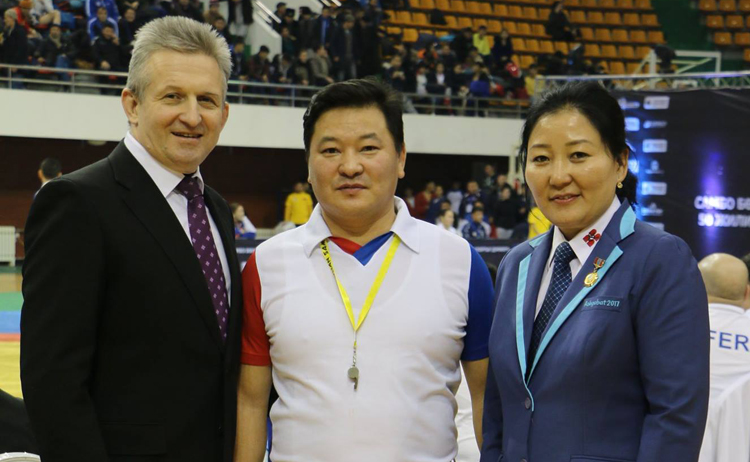 By the way, one of the goals of Sergey Tabakov's visit to Ulaanbaatar was the instruction of referees and coaches whom he had given a series of seminars.
'The instruction was highly productive, with about 40 experts, referees and coaches taking part in the seminars. There had been many questions and discussions – we looked into typical situations which most often occur in the course of competitions, and also touched more specific issues. To my mind, the seminars went off pretty efficaciously,' noted the FIAS Executive Director.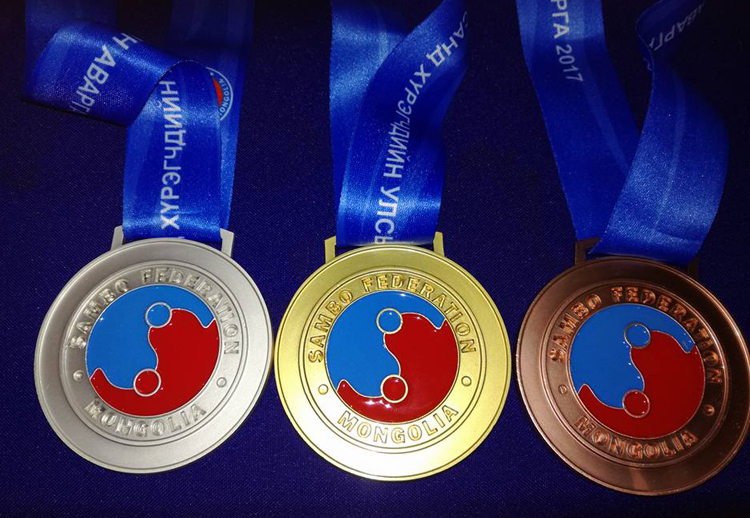 Sergey Tabakov also held a number of meetings with the leaders of the national SAMBO Federation, wherein he discussed the preparation for the coming continental championships.
'I hope that the experience that we all gained at this tournament would help us in May, to conduct the Asian Sambo Championships in Mongolia on a very high level,' he stressed.
[Video] Mongolian Sambo Championships 2018 from the member of the FIAS executive board Vladimir Yaprintsev