Mongolian Sambo Championship was held in Ulaanbaatar
Competitions
21 February 2017
Sergei Grishin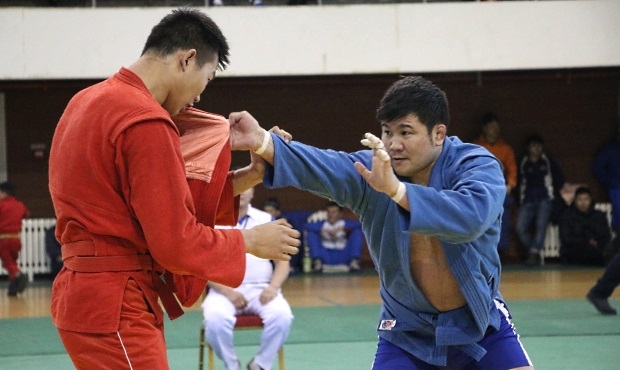 Mongolian Sambo Championship was held in Ulaanbaatar from February 15 to February 16. According to Mongolian Sambo Federation, 474 athletes representing 25 teams took part in the tournament. The competition was held in sambo sports style among men and women and in combat sambo as well.
The day before the tournament the Vice-President of Sambo Union of Asia and the Head of continental referee committee Mahmud Abdulloev held a workshop for referees, who were supposed to provide their services during the fights. Throughout the days of the competitions, he also coordinated the work of referees on the mat.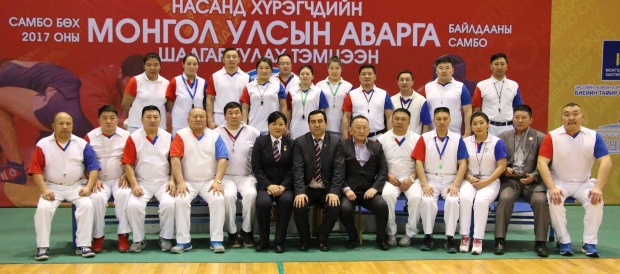 Top-rank athletes of the country as well as other famous representatives of other sports including judo and jujitsu took part in the national championship of Mongolia. Reigning world champion Chimeddorj Maral-erdene, world judo champions Khashbaataryn Tsagaanbaatar and Ganbatyn Boldbaatar, silver medalist Dashdavaa Amartuvshin, world jujitsu champion Battsetseg Tsogt-Ochir and other famous athletes took part in competitions. According to the hosts, sambo in Mongolia is traditionally one of the most popular sports. Mongolian sambo athletes are also looking forward to such events as 2018 Asian Games in Jakarta and 2017 Asian Indoor Martial Arts Games in Ashgabad, where they want to make a good showing.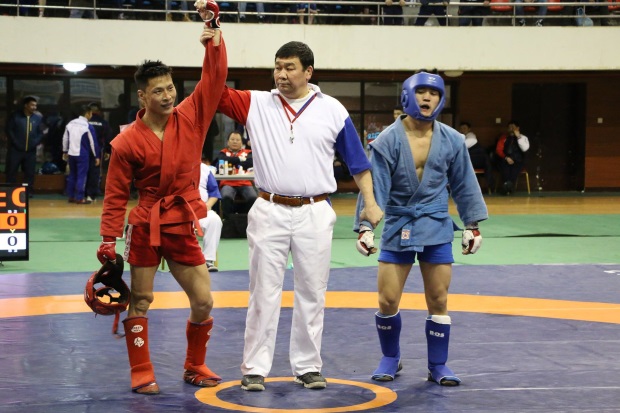 "Sambo has gained great popularity in Mongolia because it is analogous to our national martial arts in many ways. Mongolians break into sambo since childhood in order to grow strong and skilled. Sambo trainings for kids are critical for strengthening their bones.  And that is yet another key factor to our success in international competitions", - said head coach of Mongolian sambo national team Jamsrandorj Bayarsaikhan.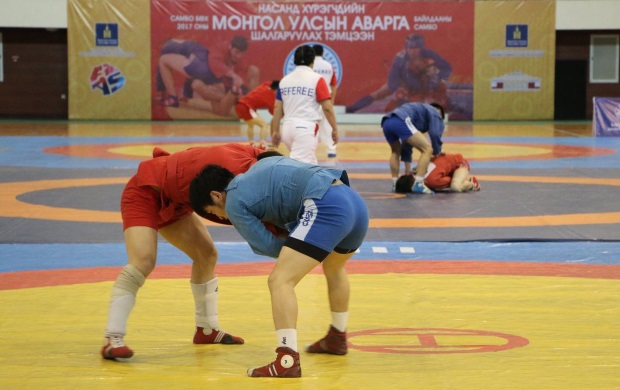 At the end of the national championship Mongolian national team, which will take part in Asian Sambo Championship in May, was formed.
The information and photos have been provided by Mongolian Sambo Federation.