Daniel NATEA: "I go out on the mat and fight for my son"
Personalities
17 August 2023
Aleksandr Solomahin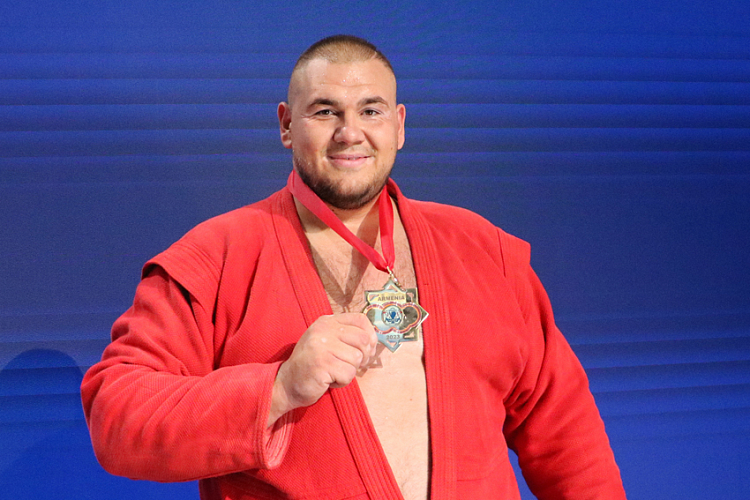 Romanian sambist Daniel Natea is always seen from afar at all international SAMBO tournaments. The athlete stands out with his powerful dimensions even against the background of his rivals in the super-heavy weight category +98 kg in Sport SAMBO. The international SAMBO tournament "Cup of the President of the National Olympic Committee of Armenia Gagik Tsarukyan" was no exception, where Daniel won a gold medal, as well as prize money in the amount of 10 thousand USD dollars. It was with the prize money that our conversation with Daniel began after his triumph in Yerevan.
– This is my first SAMBO tournament where I was able to earn such large prize money. I tried to give my best in every fight and use all the luck that I have.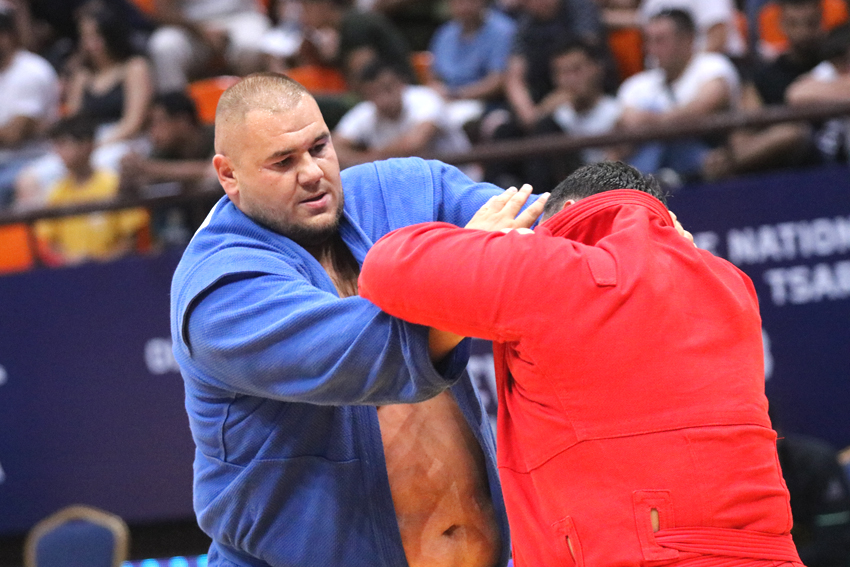 Is there any difference for you in the mood when you go out to fight in competitions with a prize fund and without a prize fund?
– I'm not fighting for the prize fund, I'm fighting for the victory. At the tournament in Armenia, I wanted to redeem myself for my performance at the European Championships this year. Then the fight did not work out for me, and it was important for me to win a medal now – in fights with strong opponents from all over the world. I prepared very seriously for the fights in Yerevan.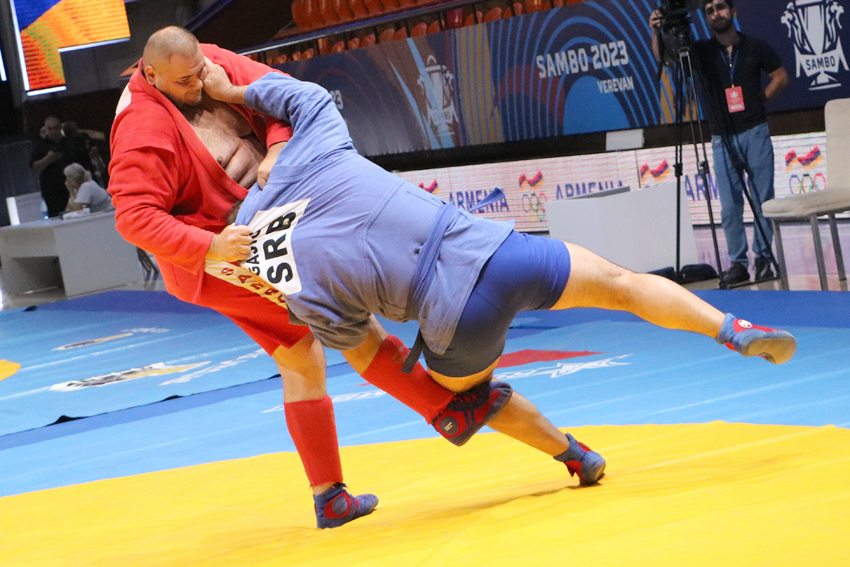 I also go out on the mat and fight for my son. About 10 months ago I became a father and my life changed dramatically. All my thoughts are about the child, in between fights I talk to him on the phone, sometimes I even cry because I am far away from my son at the competitions. He completely changed my life and gave me new energy.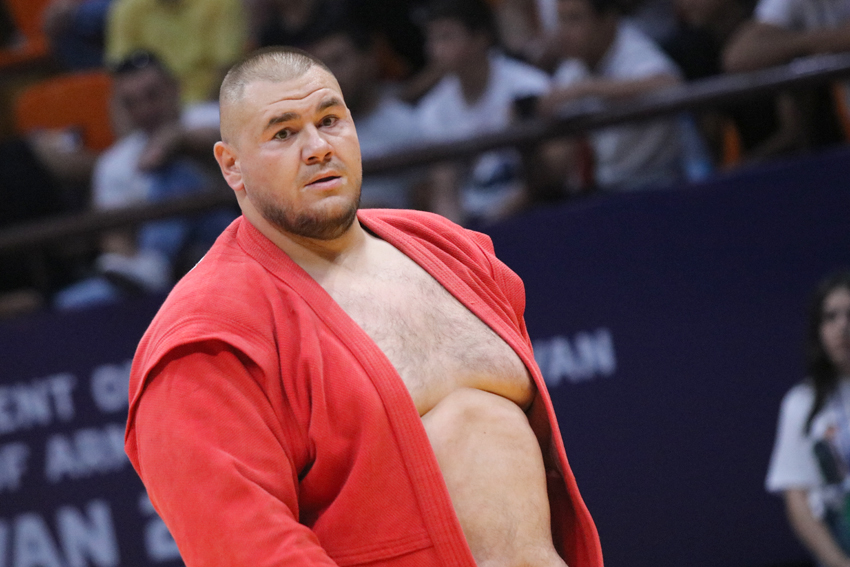 Do you already know where you will spend the prize money for the tournament? Maybe buy something for your son?
– I think that my family and I will have a great weekend, after which I will start preparing for the World SAMBO Championships. For both of these points, prize money for the victory will come in handy.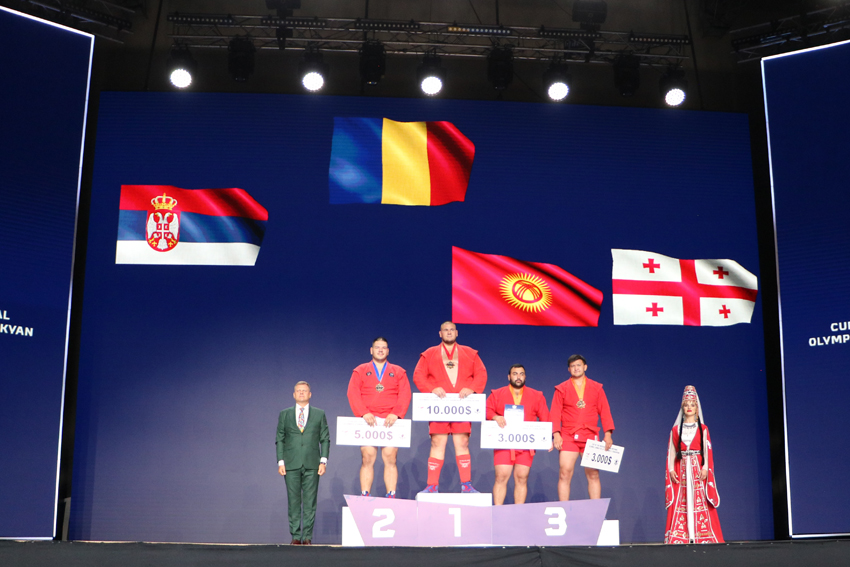 What are your impressions of Yerevan?
– I was in Armenia earlier and even competed in the same hall a few years ago at international SAMBO competitions. Then I also took first place here. But now the arena looks completely different: the organizers managed to make it completely new, modern and very beautiful.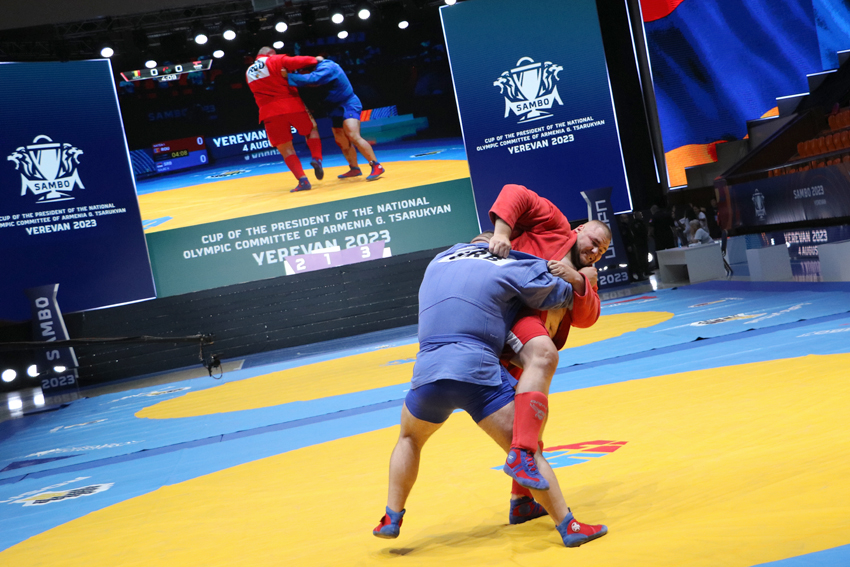 In your opinion, is it possible to increase the number of such international SAMBO tournaments with a prize fund?
– I am sure that this is very important for the development of SAMBO in the world and for the athletes themselves. To prepare for competitions, we need to train all year round, travel to training camps, seminars, and all this requires finance. In some countries, the state provides all this to athletes, in others you have to look for sponsors or use your own resources.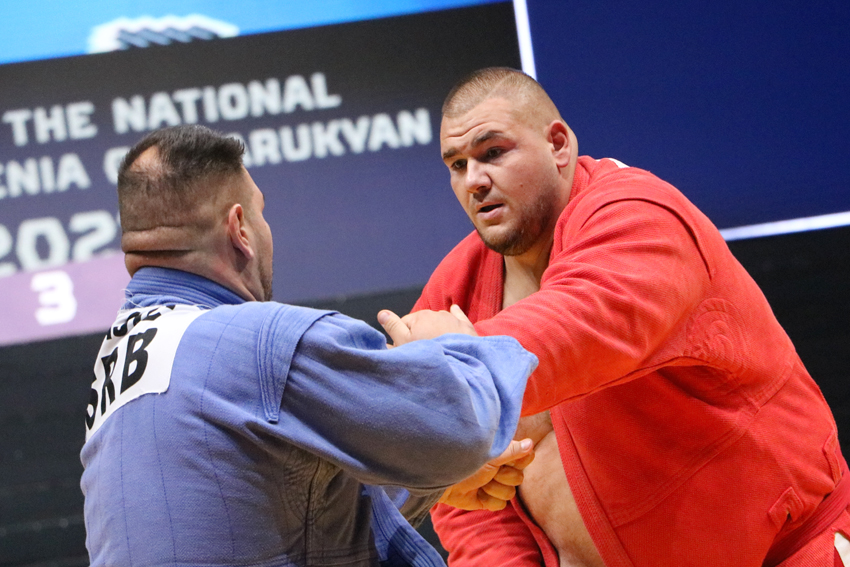 If there are more tournaments with prize money, then some sambists will be able to solve some of the issues thanks to successful performances at competitions. I think this will increase the number of people who practice SAMBO in the world.
What are your next sports plans?
– Now I plan to spend a lot of time on the beach, but not to sunbathe, but to prepare for the World Beach SAMBO Championships in the Dominican Republic. I have already managed to win gold medals at this tournament, I hope this practice will continue in the future.