Maria Amyulina GUEDEZ: "I didn't think I would win the "world championship of world champions""
Personalities
7 August 2023
Aleksandr Solomahin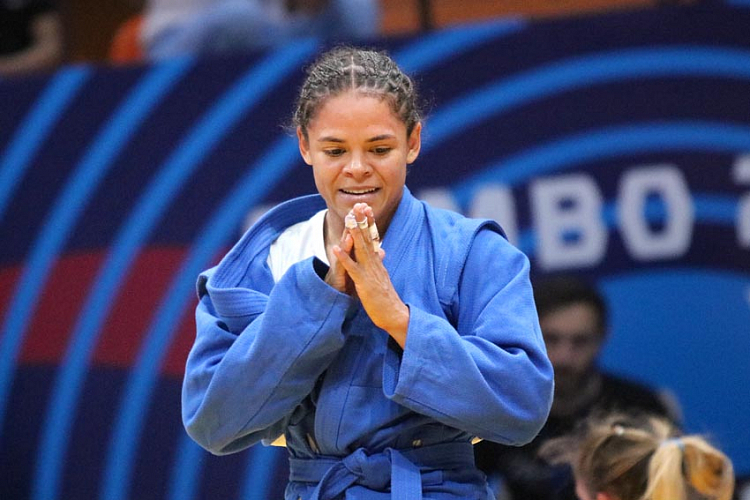 Venezuelan sambist Maria Amyulina Guedez represented the refugee team at the international SAMBO tournament "Cup of the President of the National Olympic Committee of Armenia Gagik Tsarukyan" which was held on August 4 in Yerevan. At competitions with the participation of titled athletes from all over the world, Maria Amyulina, who is the current world champion, won a gold medal in the weight category up to 54 kg. In an interview for the FIAS website, Guedez spoke about a possible rivalry with her sister, about ways to communicate with the coach in his absence, and also about how she would spend the prize money for winning the tournament in Armenia.
– To be honest, I feel that something unreal is happening to me. I never thought that I would actually win the "world championship of world champions". Plus, I fought in a weight category higher than my usual category. To be honest, I went to Yerevan thinking about a good result, but did not expect to win among the best athletes in the world in a higher weight category. For me, this is something unreal!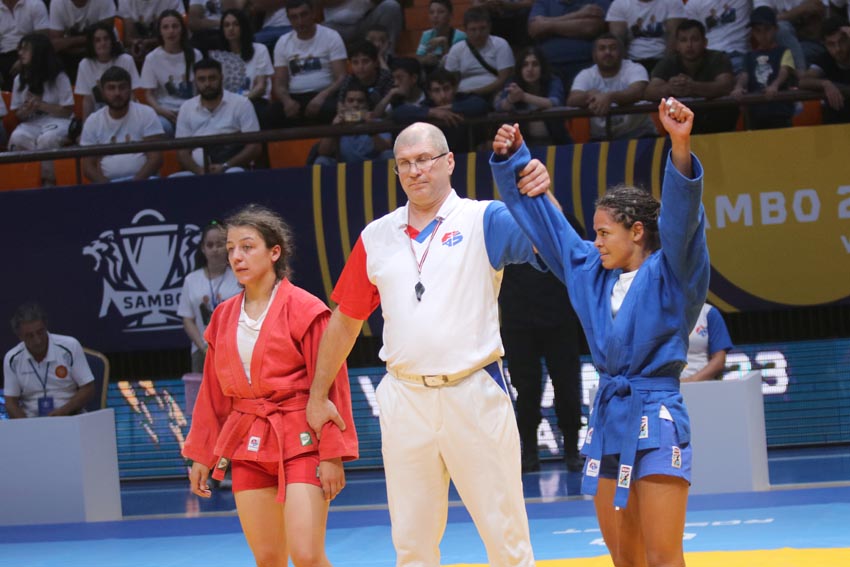 The transition to a new category means a competition with your sister, world champion Maria Guedez. Have you discussed what you will do if the draw brings you together in one duel at the tournament?
– When we saw the results of the draw, we were quite surprised. We expected that the referees would separate us into different subgroups, so that even in theory we could not meet before the final. However, the draw brought us together already in the second bout, provided that we both win our first bouts.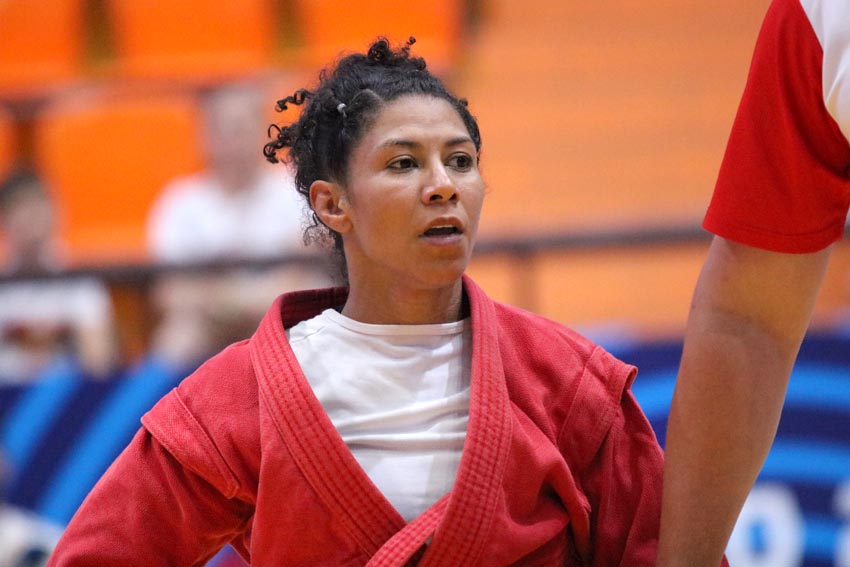 However, we did not discuss with each other what we would do if we met in the same fight. After seeing the results of the draw, we talked to each other and decided this: you have one fight, I have one fight; we must win them, and then we will decide what to do next.
This issue is very complicated, and we tried to postpone it for as long as possible. We can say that fortunately this did not happen, since my sister lost her first fight, and we did not discuss what to do in this possible situation.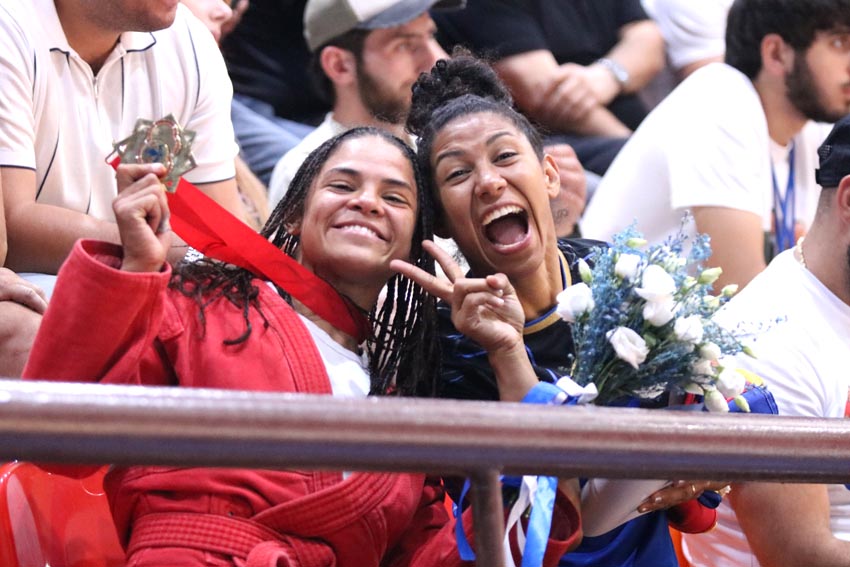 You have a victory at the World Championships, a victory at the Cup of the President of the National Olympic Committee of Armenia, which you called "the world championship of world champions". What other tournament would you like to conquer?
– After the end of any major tournament, I can't think about what else I can win, and I don't make any plans at all. I only think about going home, resting and then starting training again. Because training is the tool which helps you to win. But speaking in general, then, of course, like any athlete, I want to win in all the competitions in which I take part.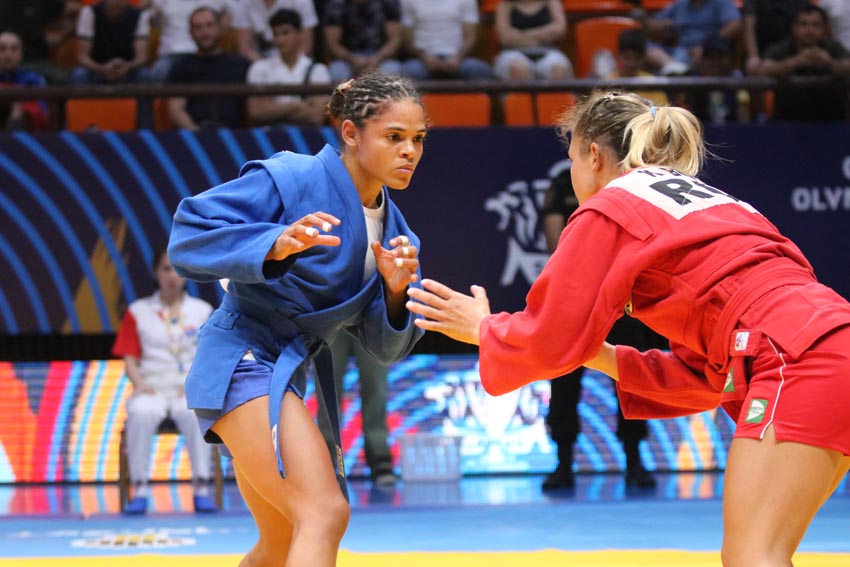 In this tournament, the winners are entitled to good prize money. Do you already know where you will spend them?
– First and foremost, I want to help my family. Now I live in France, and my family stayed in Venezuela. I will send part of this money to them, but I have not yet decided on the rest. Family is first and foremost!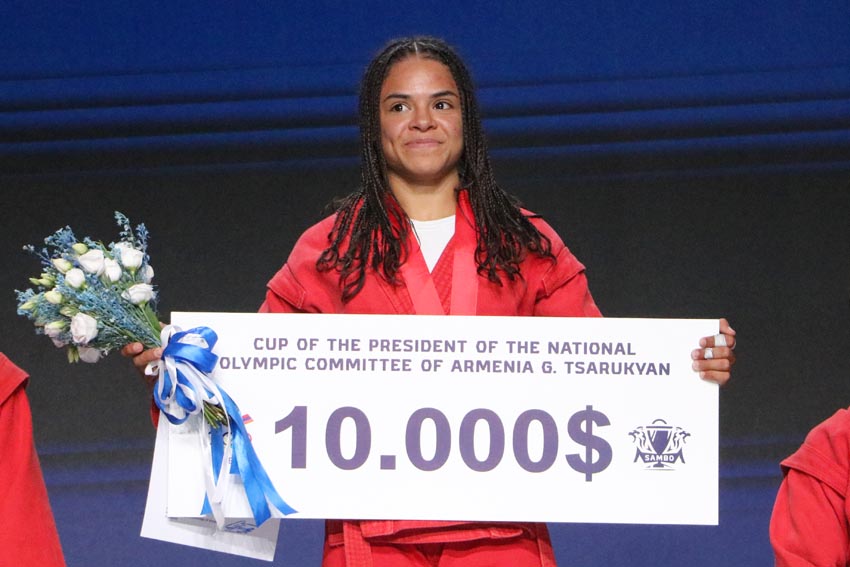 What is going on in your life besides SAMBO?
– Now I am a first-year student of the Institute, where I am studying nutrition. True, I don't know if I will continue my studies, because it is quite difficult to combine it with regular SAMBO training. In addition, I have a job in a small restaurant in Montpellier, and I always need to take time off to participate in competitions. This is not always possible, however, I plan to take part in the World SAMBO Cup in Serbia, where I count on the support of my and my sister personal trainer Mactheuicx Castellanos. In fact, it is very difficult for us to perform without him.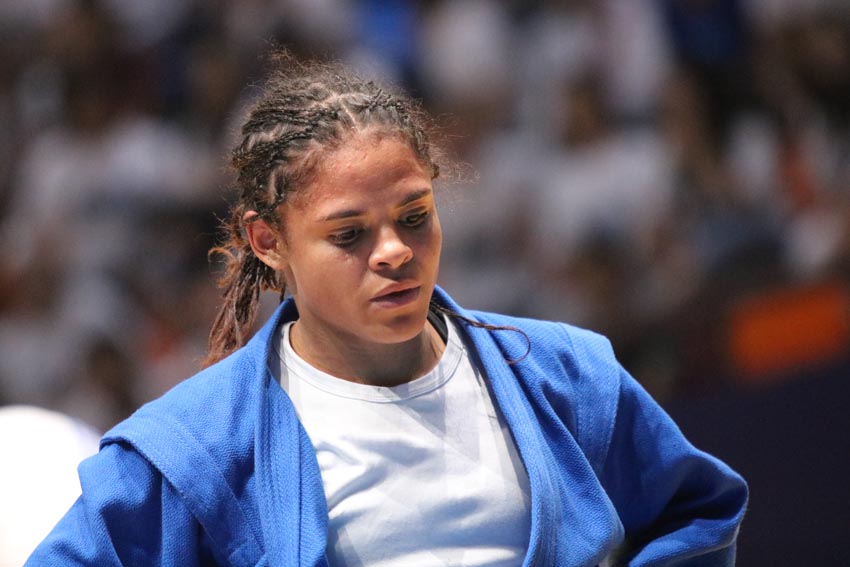 But he was not with you at the tournament in Yerevan...
– And it turned out to be incredibly difficult. My sister and I asked volunteer girls for mobile phones, called or sent messages to Mata, where we told who our next opponent in the draw was. He, in turn, immediately found the fights of these athletes on the FIAS website or YouTube channel, analyzed them and told how to build tactics for the fight.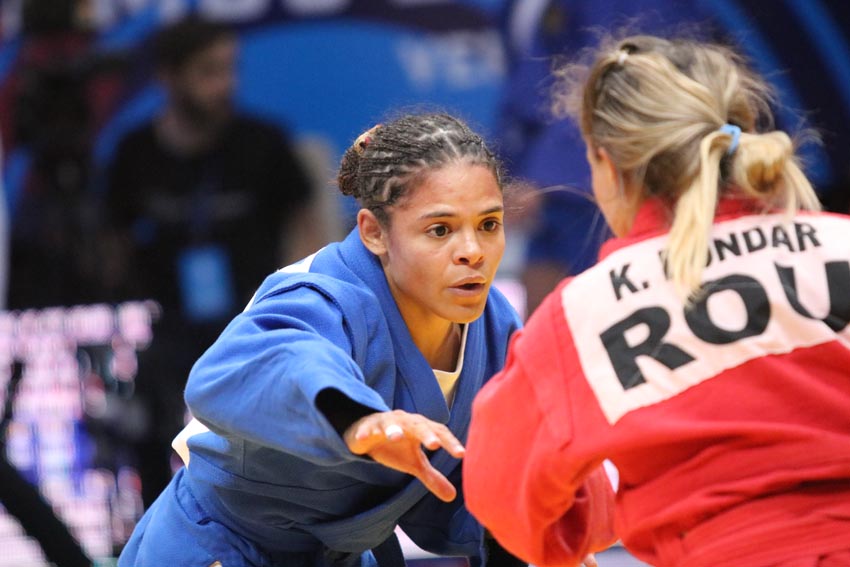 This is how we prepared for fights together with volunteers. And now all the volunteer girls have Mate's phone number, because we called him from almost every one of them. But it's better that Mactheuicx is always with us, so as not to make such adventures. His support always helps to win!