Daniela at the European Games
Personalities
9 June 2015
Sergei Grishin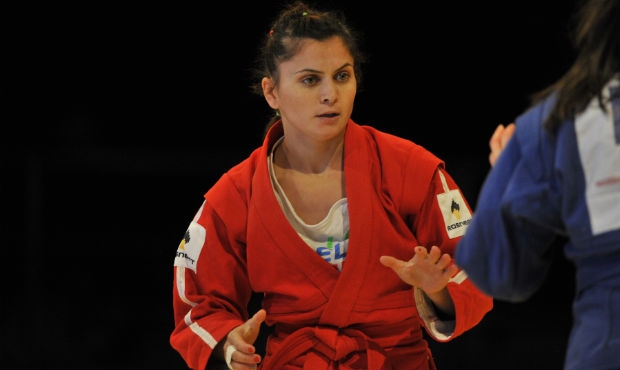 The First European Games will start in Baku very soon, on June 12, and they will include a sambo tournament. Competitions in sambo will be held at the arena named after Heydar Aliev on June 22, but now some of the participants have already arrived in Baku to continue their preparation for such an important start. One of these athletes is the representative of Romania Daniela Hondiu (who last month became European champion in sambo). Especially for the FIAS's site Daniela will lead her personal journal to tell about all the most interesting things happening backstage. Today we present you her first entry.
"Day 1: We arrived, we were surprised, we settled in
Today our whole team has arrived in Baku. It consists of three boys and three girls. And, of course, as always we have with us our head coach Viorel Ghyska. At the airport thanks to our accreditations we have registered very quickly. I was a little surprised and very pleased with this fact. Usually at the airports you have to wait long and you get tired of it. But in Baku everything went in a blink of an eye".