Gabriel Ghazaryan: "Sambo could enter the 2024 Olympics program"
Personalities
24 November 2015
Sergei Grishin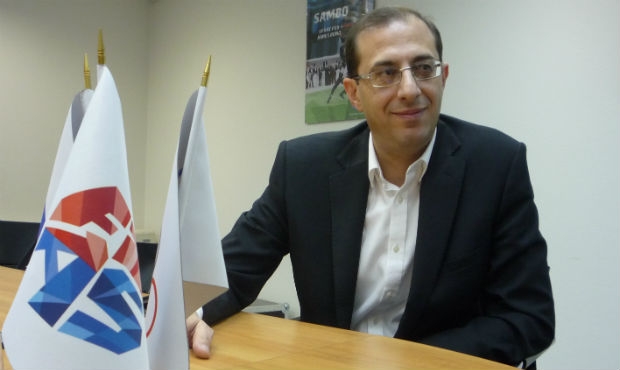 Gabriel Ghazaryan, the Minister of Sport and Youth Affairs of Armenia, visited the Moscow office of the International Sambo Federation. At a meeting with the head of the president's executive office of FIAS, Aleksey Gradov, and executive assistant for legal affairs to the president of FIAS, Artur Melikyan, a wide range of issues were discussed. The dialogue was also attended by Artush Kasemyan, honored coach of Russia, as well as Vardan Voskanyan, world and European champion in sambo. Among the topics there was the development of sambo in Russia, Armenia and other countries of the world, as well as a number of issues related to Olympic recognition of sambo.
"We actively support the idea of sambo becoming an Olympic sport. I think that sambo will be able to become part of the Olympic Games program in 2024," said Gabriel Ghazaryan after the meeting. "As far as we are concerned, today there is a variety of programs that the Ministry of Sport of Armenia needs to organize, together with the International Sambo Federation. Sambo in Armenia receives substantial support, including financially, at state level, even though it is not yet an Olympic sport. In this regard, I wish to note the productive work of our national sambo federation under the leadership of its president, Levon Hayrapetyan."
Referring to results of the recently staged World Sambo Championship, the Sports Minister of Armenia noted:
"I would say the Armenian team at this tournament was unsuccessful, because we expected more medals from our athletes. Each year, we plan a certain number of medals from world and European championships, as well as major international tournaments. However, you cannot calculate everything in sports: as God is willing, so be it. The athletes and coaches need to continue their work and try to improve their results."
Gabriel Ghazaryan stated that he regularly follows broadcasts from major competitions featuring Armenian athletes. The World Sambo Championship was no exception, and the minister has a good understanding of this sport.
"There are very many differences between judo and sambo, although at first glance, many people think that they are very similar. I'm sure it's two completely different sports, primarily due to the fact that they have a different psychology. I know that the rules have begun to change in sambo. This has been done to ensure that the competition has more audience appeal and is more accessible for the perception of even the unprepared spectator," said Gabriel Ghazaryan.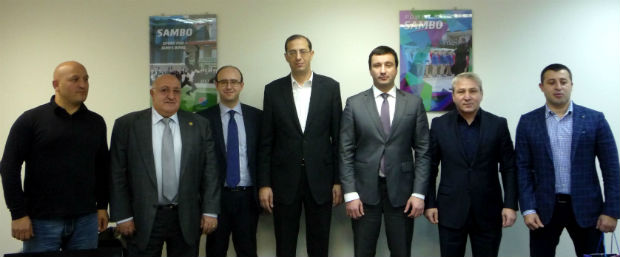 From being a teacher of physical education to this country's sports minister, Gabriel Ghazaryan knows exactly what you need to succeed.
"If someone has a goal, they will definitely achieve it," he said. "Athletes leave performance sports for a variety of reasons, but they are united in that they are not adapted to other work in principle. In Armenia and many other countries, there is a policy that helps athletes stay in sports: some go into coaching, and others become functionaries. Either way, they all remain in sport, so everyone is a winner: former athletes have the opportunity to realize themselves, and the sports system continues to evolve and improve.
Former player of Armenian basketball Gabriel Ghazaryan, by virtue of his position today, is required to understand different types of sport.
"Before being appointed sports minister, I worked for the National Olympic Committee, and therefore, I was already able to understand many sports in detail," said the minister. "I played team basketball, but I also love individual forms. A sambo athlete is always sure that there is no better sport than sambo, and as a basketball player, I can say the same about my favorite sport. But for me now, as a minister, every kind of sport is interesting in its own way."
Gabriel Ghazaryan's children have also tried sports, but have not taken it up as a main profession.
"My children are not currently occupied by sports. My son played basketball, and the girls were engaged in rhythmic gymnastics. Today, they only do it at amateur level. I do not exclude that in the future my grandchildren may choose to be engaged in such a wonderful sport as sambo," said the Minister of Sport and Youth Affairs of the Republic of Armenia.