Glossy Master Class from Sambo Athletes
Mass media
28 February 2014
Sergei Grishin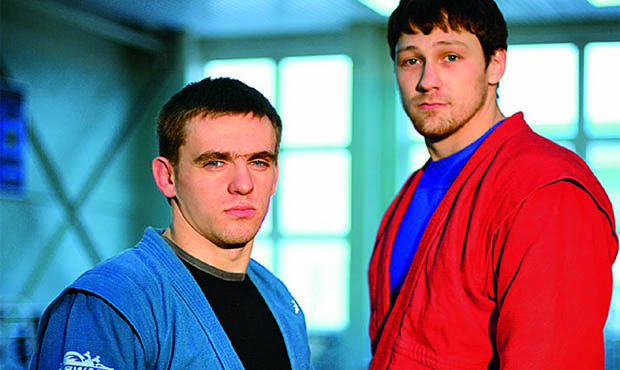 Do you want to get a master class from Sambo champions? Then go straight to the nearest newsstand for the Russian edition of the February issue of FHM. Isn't the magazine sold in your country? Do not worry! The FIAS website gives you the opportunity to get acquainted with the electronic version of the master class from World and European Champions Vyacheslav Mikhailin and Denis Davydov in FHM. Read and watch carefully.
During photographing, which took place at Sambo 70 School and was organized by FIAS together with FHM, famous Sambo athletes demonstrated some of their favourite techniques. Performing trips, throws and grippings with pleasure, both of them beautifully brought their sparring partners in to the mat. Young Sambo 70 school pupils who trained in the next room watched the actions with interest. Surely many of them also dreamed to be in the picture and demonstrate their own technique. Perhaps they will in the near future.
In the meantime, the pupils can learn how to perform the techniques from the masters, as well as read their interviews. Vyacheslav Mikhailin and Denis Davydov told journalists about their way to Sambo, about the beauty of this martial art, and shared the secret of the most important skill in Sambo. In addition, the champions have expressed their opinion about the correctness of implementation of Sambo techniques in the movies, explained the diet for Sambo athletes and answered the question whether they are ready to send their children to a Sambo group. All the details are brought to your attention.