Vyacheslav Mikhaylin: "It does not matter if your opponent is the world champion or not"
Personalities
13 November 2016
Sergei Grishin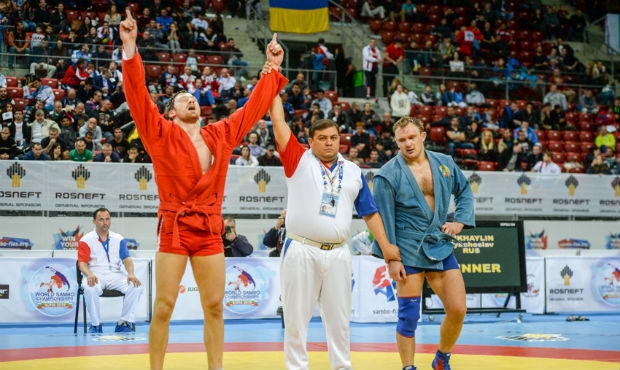 Famous rivals have met in the final of sports SAMBO among men in the weight category of up to 100 kg. Russian citizen Vyacheslav Mikhaylin was the rival of the Belarusian Andrey Kazusenok who had just moved to a heavier weight category. The Russian has won after being able to build a correct plan for the attack and prepare to use his crown technique.
"Andrey is an experienced fighter; I had felt that he would be my rival. I discussed it all with the coach looking for his weaknesses, but they turned out to be few. It had helped me to work directly with the coaches immediately prior to the bout. Then everything went as it should have".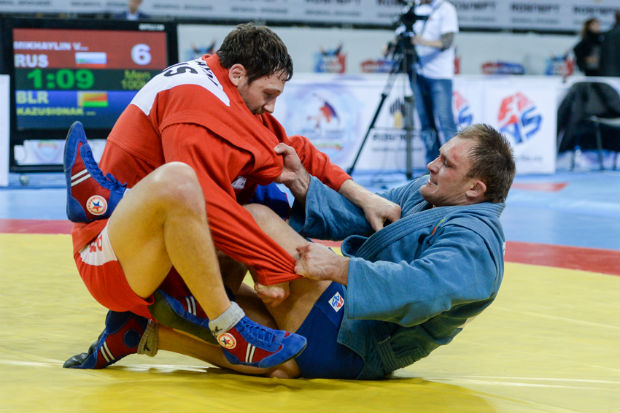 In the first half of the bout the Russian was losing a point to his opponent.
"I had no feeling that something had gone wrong as I understood what I was doing. As a result, I did a spectacular throw and won by a hold. And in this case it did not matter if the opponent was a world champion or not. For me, my older brother has always been an example (silver medalist in judoka in London Alexander Mikhaylin) who did not pay attention to such things winning over titled Japanese in 14 seconds", Mikhaylin said becoming a two-time champion in SAMBO.