Ike OKOLI: "Thanks to its versatility, SAMBO has every chance of getting into the program of the Olympic Games"
Personalities
27 July 2021
Aleksandr Solomahin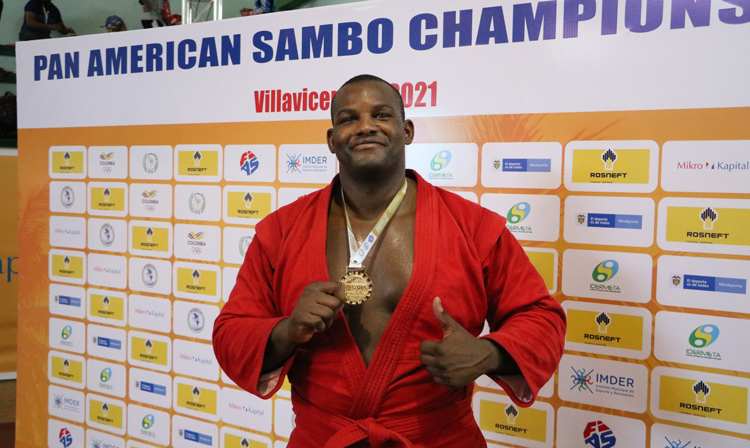 American athlete Ike Okoli within two days became a two-time Pan American SAMBO champion in the +98 kg weight category. First, he won a gold medal in Sport SAMBO, and a day later – in Combat SAMBO as well. In an interview for the FIAS website, the athlete spoke about which section of SAMBO he prefers, what kind of experience he has, and assessed the chances of SAMBO to get into the Olympic Games.
- Two days – two gold medals. Which one turned out to be the most difficult?
- It turned out to be more difficult to win a medal in Sport SAMBO competitions, because this award was played on the first day of the tournament. I made my debut at the Pan American SAMBO Championships and I lacked experience. This was the main difficulty. In addition, in Sport SAMBO, I could not strike. And it is the fighting technique that I like, and on the second day of the tournament I enjoyed performing in Combat SAMBO.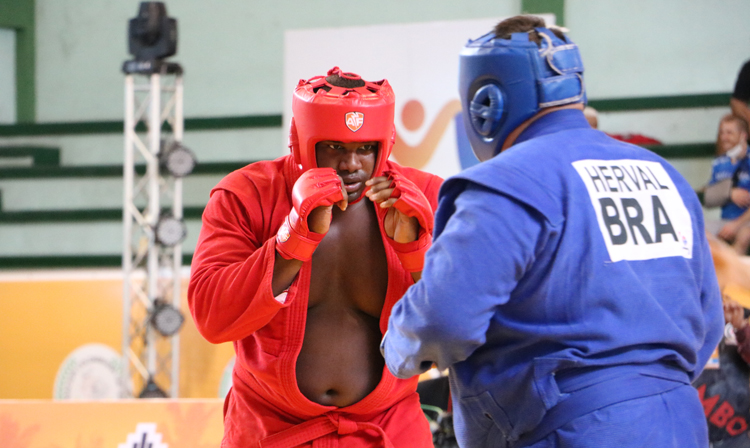 - How long have you been practicing SAMBO?
- About two months. I am new to SAMBO, although I have rich experience in wrestling, judo and Brazilian Jiu-Jitsu. In addition, I perfected my striking technique in sparring with the guys from MMA, who are much more professional in this matter. I think all these types of martial arts are combined in SAMBO, and I was able to win thanks to my rich experience and knowledge of various techniques.
- Can you compare SAMBO with other types of martial arts that you do?
- I really like SAMBO, there is complete freedom here: you can do almost anything. This is a great combination of different techniques, which is why I chose SAMBO and started preparing for the Pan American Championships 2 months ago.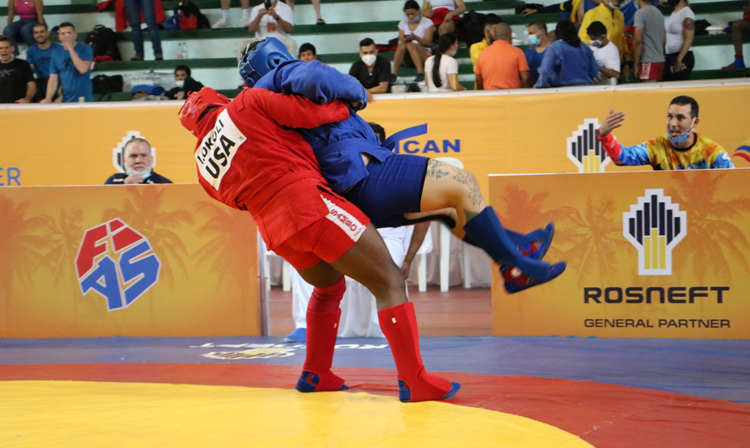 - SAMBO strives to get into the Olympics. How do you rate the odds of this sport?
- I think, thanks to its versatility, SAMBO has every chance of getting into the program of the Olympic Games. In this sport, men and women compete in Sport, Combat and Beach SAMBO. And the variety of technology is amazing! It seems to me that the more versatile a sport is, the more chances it has to become part of the Olympics.
- What do you do when you do not train and do not compete?
- I work as a nurse, helping patients of clinics to cope with difficult life situations. With two gold medals of the Pan American SAMBO Championships, I can still defend them from anyone if necessary (laughs). When I get home, I will show my patients the medals. I think it will please them and distract them a little from their illnesses. And I will prepare for the World SAMBO Championships, I hope I will be able to perform there.