Russian News Agency TASS will be the official information partner for the II President's Cup in Manchester in 2015
Mass media
3 August 2015
Sergei Grishin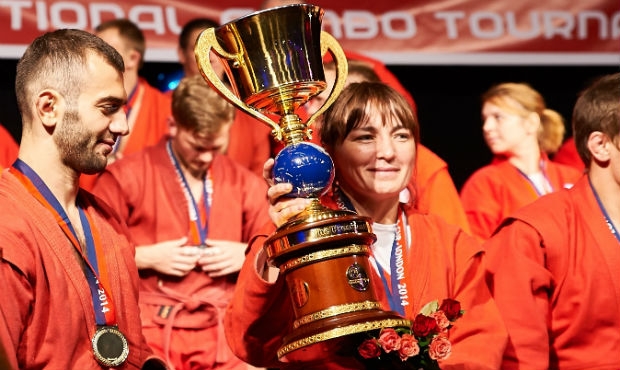 Russian News Agency TASS announced today that it will be the official information partner for the II President's Cup. Under the auspicies of the International Sambo Federation (FIAS), the Commonwealth Sambo Association and British Sambo Federation are organizing this event, which will be held in Manchester on the 27th of September.
TASS is Russia's leading government news agency. The following figures will enable you to understand why it was TASS who came into partnership and became the official information partner for this prestigious event. Over the past 110 years, TASS reporters have sent millions of news reports from the furthest corners of the globe. With 68 branches abroad in 63 countries,  70 regional centers and news offices in Russia TASS is able to receive news as they happens from anywhere in the world. More than 1,500 TASS reporters are able to present news from around the world, which are not only extremely accurate but also very up to date.  
TASS has a unique reference collection containing more than 7 million documents that allows it to support any news with real historical facts within a few seconds. Today TASS publishes more than 100 information products, and presents 300 full-size newspaper pages daily. The agency's website operates 24 hours a day, and hundreds of online news items, dozens of photos and videos and the latest infographics appear on the site every day.
As of today,  further information about the II President's Cup in Manchester will be published on the agency's website http://tass.ru/, and the TASS International Multimedia Press Center will hold pre-event press conference before the Russian team — the winner of the 2014 President's Sambo Cup — leaves for Manchester. Just before the start of the event, on the 26th of September, a British press conference will be held for local and international media already located in Manchester;  and on September 27, you will find the most complete, up to date information on the event on the TASS website.
The Lor Leiutenant of Manchester, Sir Warren Smith, will open the competition at EventCity, Old Trafford, where teams from Russia, Great Britain, France, Spain, Germany and British Commonwealth countries will compete in the event. Mixed team competitions will be held in the following weight categories: 62, 68, 74, 82 and 90 kg for men and 60 and 68 kg for women. The event will also feature the "BRITISH COMBAT SAMBO GRAND SLAM", a promotional combat Sambo tournament, which will be held in an open weight category.