Land Rover Run will deliver the prestigious trophy to Manchester for the II President's Cup
Кaleidoscope
17 September 2015
Sergei Grishin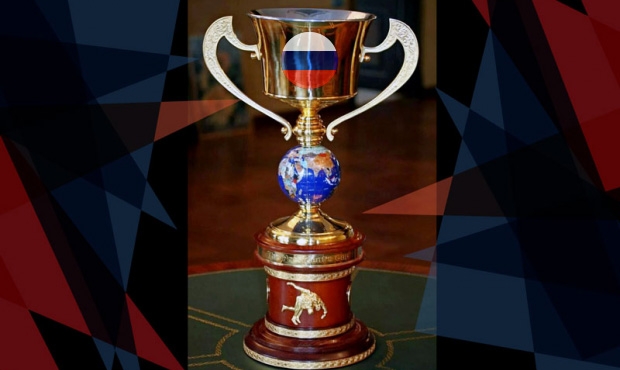 The Land Rover Run, starting out in St Petersburg and traveling to Manchester, will be delivering the exquisite trophy to the II President's Cup tournament. Alexander Kuznetsov, representative of the organizing committee, has announced that the Land Rover Run will commence on the 20th of September at 15:00pm at the Mitninsky riverside.
«This is the first ever auto run from St Petersburg to Manchester; its main aim – to promote and further develop sambo in Europe" said Kuznetsov. The event's route will be via countries of northern Europe and Benelux. Each step of the journey in each country can be monitored on the official FIAS website: www.sambo.sport.
As part of the II President's Cup, alongside the team competitions where 8 countries will compete, the first ever promotional Combat Sambo Tournament "British Combat Sambo Grand Slam" will take place in an open weight category. The invited participants of this tournament are: Mikhail Mokhnatkin (Russian – European Champion), Bjorn Bachmann (Germany), Sidi Mohammed Bouarfa (France), Constantine Soldatov (Kazakhstan), Genko Ivanov (Bulgaria), Matthew Clempner (World Championship 2012 medalist, and 2 time World Judo Cup winner), Diego Vazquez Montes (Mexico) and Aaron Frederick (winner of the Pan-American championship 2015)
Last year the Russians took home the prestigious trophy; it's made of 12 natural stones and gems such as jade, jasper, turquoise, pearls, Rhodonite, Beryl, sapphire, Amber, Malachite and Aventurine stones, all together weighing almost 10kg. In the final of the I President's Cup in London, the Russian team went head to head against the Great Britain team, beating them 7:2.