The Story of Sambist Timofey Emelyanov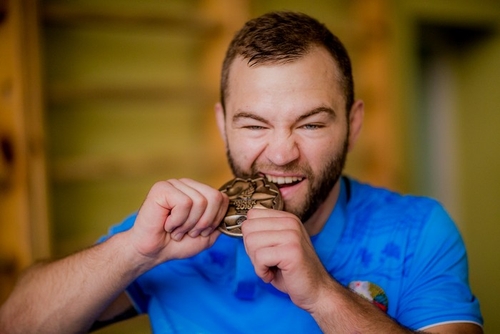 Among the exorbitant number of medals won by Belarusian athletes at the European Games, this one stands out. And even the tough and seasoned sambists accustomed to the pain of interminable injuries pay tribute to the courage of Timofey Emelyanov who only three months ago underwent surgery on the cervical vertebra.
Two scars remind him of this - one on the neck and the other near the left thigh. He runs his hand over his thigh and notices: "I feel that there is no piece of bone, but there's nothing to fear about." Similarly, he refers to the injury of his biceps posterior in the semi-finals: "You can easily get a trauma like this in training. Never mind, in three weeks I will be able to resume my training."
We feel embarrassed that we have compelled Timofey to come onto the mat. But in return he smiles: "It's okay, I will do only those things that I can." And then who can say that the sambists are not made of steel?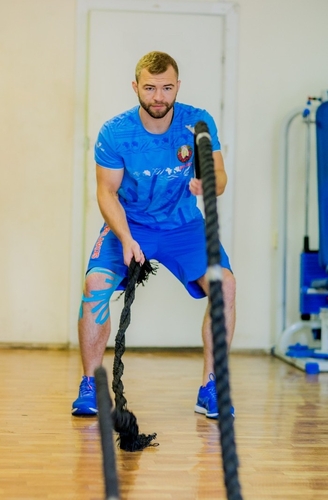 I have long had problems in the cervical spine. When the pains worsened, I couldn't do virtually anything for a good couple of weeks. You get your course of shots, and then you train for two or three months. And then it all starts over again.
Following the open Championships of the country in February I decided to pass an MRI test. And the doctors said that the operation should be carried out as soon as possible. They said that the front hernia was pressing on the spinal cord, and that I was lucky as I still hadn't got disabled.
The operation was performed in the Republican Research and Practice Centre of Traumatology and Orthopedics by neurosurgeons Sergey V. Makarevich and Kirill V. Pustovoitov. I'm grateful to them both, everything went well. They replaced my c5-c6 disc, put an implant, took a piece of bone from my hip. Attached to the plate, four bolts, closed it up, and that's that.
It sounds rather scary.
Medicine has gone a long way ahead. There's no need to get afraid of it.
Just do not say that you were not afraid yourself.
Well, of course, I was. I'd never attended church, but in the run-up to the operation such a day just came. I confessed, prayed, and went on. When you come to your senses after anesthesia on the operating table, you can say everything. And I said you doctors had just repaired the future world champion.
You mean, even on the operating table you could think of nothing but SAMBO?
True, we have all been preparing for the European Games for too long, to give up this dream. Frankly, after the operation it was a surprise that they cut me through the neck, I thought that if the hernia is cervical, then probably it will be done from the back. And only then I realized that everything was not so simple. Therefore, doctors have my tremendous respect.
Then I was sent for rehabilitation to Aksakov. The doctors there were not from the sports medicine, and they were much surprised to learn that in three months I was going to fight at the European Games. They thought I was crazy: what the hell are you thinking of, dude, you're on your last legs already, at any moment you can just stick your neck into the mat, and everything that remains would be your precious talking head.
We argued and even had a bit of a quarrel. But then we came to an agreement, and I began to apply my own method of self-recovery. I woke up an hour before the start of the medical procedures and did the exercises in such a way as not to use my neck. Then I was undergoing my treatment, from 8.30 to 12:00. I had numbness in my fingers, so I needed to make my hand function properly.
Then I had my lunch and went back to the gym on exercise therapy. There I was spending another hour and a half doing exercises to improve my legs, my back, my abs, to jog my muscle memory.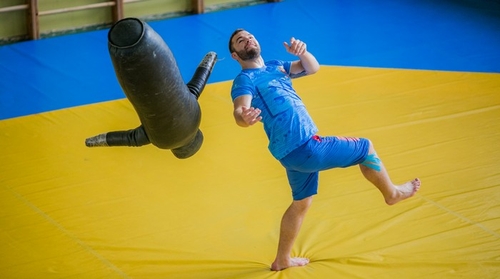 So, you've become a pioneer, of a sort.
Not exactly, Belarusian wrestler Irina Kurochkina had a similar operation a year and a half or two years ago. I called her, asked for her advice. She said that she had started training only 8 months following the operation. But I hadn't got so much time.
At first I trained in a bandage. I was choosing my sparring partners of lesser weight. All of them good fighters, all experienced and knowing how to train with a person after an injury. Plus, I have instructed them myself on what is permitted and what is not.
At the end of May for the first time I practiced without a bandage. And then I went to the "Stayki", having two weeks left before the Games. I began to train at the national team level, doing two workouts a day. It was painstaking, really, fighting hard against the guys I used to defeat easily. Then I came back into my hotel room and just fell senseless on the bed. I've never been so beat before. Psychologically, I felt myself totally prepared. But physically, I think, I was only about 50 percent ready.
Did your opponents know about your health issues?
We did not talk much about the operation, but our team, of course, was aware of it. SAMBO is actually a gentleman's sport, no one will kick the knee if they see a kneecap. But, of course, anything can happen during the fight, and you can't say that for every single person.
Teams that arrived in Minsk were of colossal might - all being the first numbers in the ranking. Usually I'm good in throwing, yet in my first fight, I think, I was pushing, for the most part, but still I won. In my second fight, I lost to Russian athlete Andrei Perepelyuk.
Before that, our personal score was 1-1. I defeated him in Moscow at the 2014 World Cup. Two years later, he got even with me at the same tournament. And now I got trapped in his submission hold and gave up. I only have myself to blame, a silly mistake. Plus, I've got a rupture of faction of the posterior biceps of my thigh.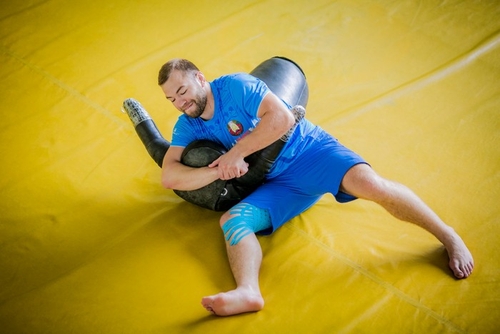 Then how did you manage to go on fighting for the bronze?
On my spirit and sheer will, I guess. I was given anesthetics. I knew that I would never forgive myself for defeat. We have only two places in SAMBO, the first and the third one. The second, of course, is also not so bad, but it implies that you've lost your last fight. And I still wished to leave the tournament in a good mood.
I knew that Italian. Though he had become the prize-winner of recent European Championships, by defeating a world champion, but I always scored victory over him confidently. This time, of course, it was by far more difficult, therefore my tactics was based on one single technique. Well, I trapped him - in two minutes the fight was over.
How do you grade your performance by a 10-point scale? At 6 - because of the medal. The wrestling along deserves 4. I must admit I haven't got enough time to get in shape. Never mind, I will heal my leg and resume my training. We have the World Championships in November in South Korea.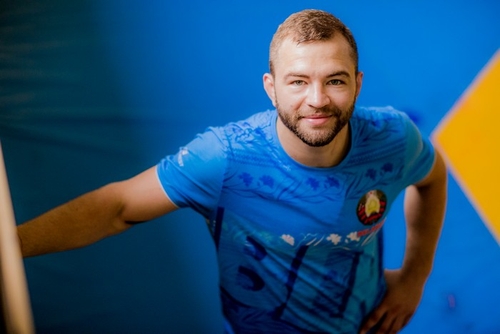 But these Games that you took such a risk for, did they meet your expectations?
These Games cannot even be compared with the World Cup. The atmosphere is supercharged; the support is simply insane. I have been to other European Games competitions. They were different, but that was probably because Belarusians were not so numerous at them. And spectators were rooting for sambists furiously, I really felt the pulse of the stands.
An amazing feeling. Our athletes - those who could be called veterans - also were fighting with terrible strength. Clearly, their share was the hardest one. And they loved to grumble, saying, that's it, after these European Games we quit immediately. On this positive note. Now that we have won so many medals, I think they will think twice. Because they would certainly wish to experience all this once again. And, perhaps, to have another try if they failed to win this time.
In any case, I will go to Korea for the first place only.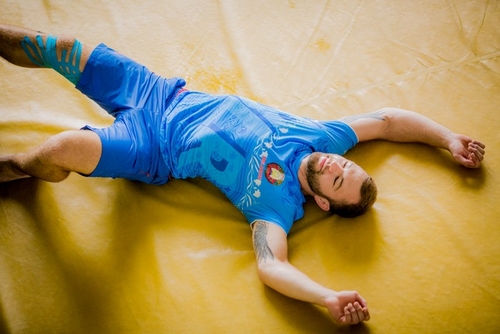 Source: pressball.by