How the medals and arena of the European SAMBO Championships 2023 look like
Competitions
5 April 2023
Aleksandr Solomahin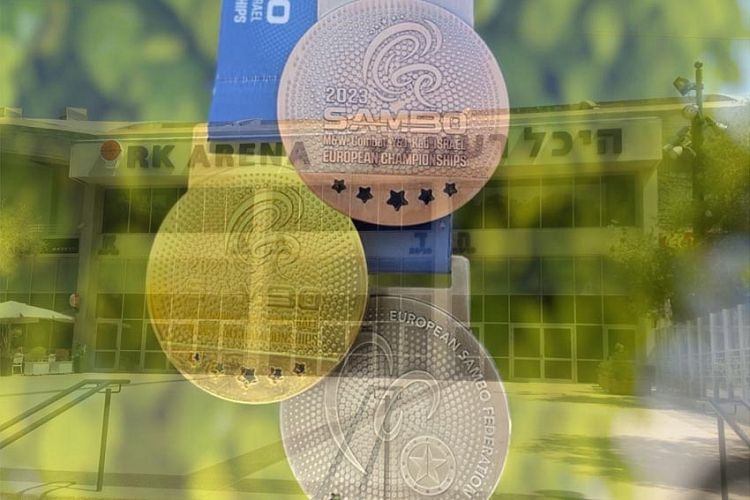 The European Championships and the European Cadets, Youth and Junior SAMBO Championships will be held in the Israeli city of Haifa from 19 to 23 April. Medals will be raffled off in Sport SAMBO among cadets, youths, juniors and adults, as well as in Combat SAMBO among men (adults). In the publication of the FIAS website you will find, how the medals look like and in what arena they will be played.
On the eve, the Sambo Federation of Israel presented the medals of the upcoming competitions. On the front side of the gold, silver and bronze awards there is the logo of the tournament, and on the back - the logo of the continental SAMBO federation and the inscription "European Sambo Federation". Each medal also has 5 through holes in the form of five-pointed stars.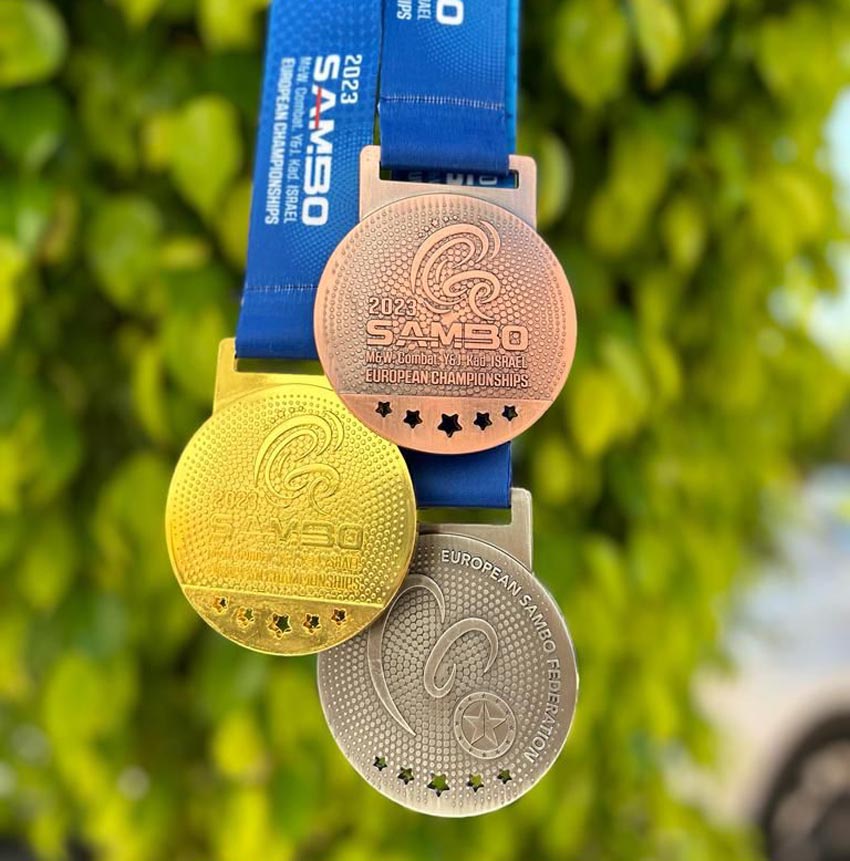 The venue for the competition will be the multi-purpose Romema Sports Arena in Haifa. It is the home ground for the basketball clubs Hapoel Haifa and Maccabi Haifa. In addition, the arena is actively used for competitions and various events - from hockey matches and mass skating to exhibitions and concerts. In April of this year, Romema Sports Arena will host the continental SAMBO championships for the first time in history.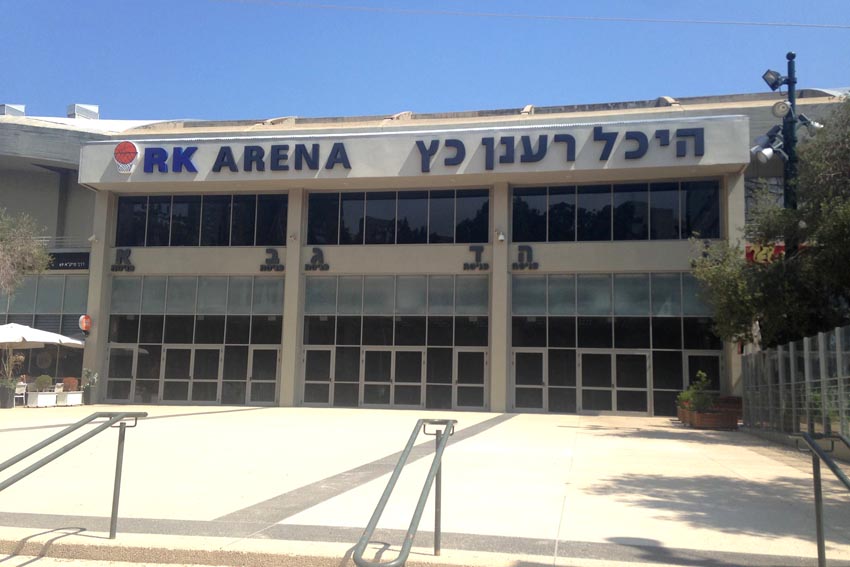 Competition Schedule
April 19, Wednesday
Men: 64 kg, 79 kg, 98 kg
Women: 50 kg, 59 kg, 72 kg, +80 kg
Combat SAMBO: 58 kg, 71 kg, 88 kg, +98 kg
April 20, Thursday
Men: 58 kg, 71 kg, 88 kg, +98 kg
Women: 54 kg, 65 kg, 80 kg
Combat Sambo: 64 kg, 79 kg, 98 kg
April 21, Friday
Juniors (male): 58 kg, 64 kg, 71 kg, 79 kg, 88 kg, 98 kg, +98 kg
Junior (female): 50 kg, 54 kg, 59 kg, 65 kg, 72 kg, 80 kg, +80 kg
Selection for the World Martial Arts Games: men +88 kg, Combat SAMBO (women) 65 kg
April 22, Saturday
Cadets (boys): 46 kg, 49 kg, 53 kg, 58 kg, 64 kg, 71 kg, 79 kg, 88 kg, +88 kg
Cadets (girls): 41 kg, 44 kg, 47 kg, 50 kg, 54 kg, 59 kg, 65 kg, 72 kg, +72 kg
April 23, Sunday
Youth (male): 53 kg, 58 kg, 64 kg, 71 kg, 79 kg, 88 kg, 98 kg, +98 kg
Youth (female): 47 kg, 50 kg, 54 kg, 59 kg, 65 kg, 72 kg, 80 kg, +80 kg
[VIDEO] ANNOUNCEMENT OF THE EUROPEAN SAMBO CHAMPIONSHIP 2023