Karolino-Bugaz Hosted Ukrainian Youth SAMBO Championships (U-14)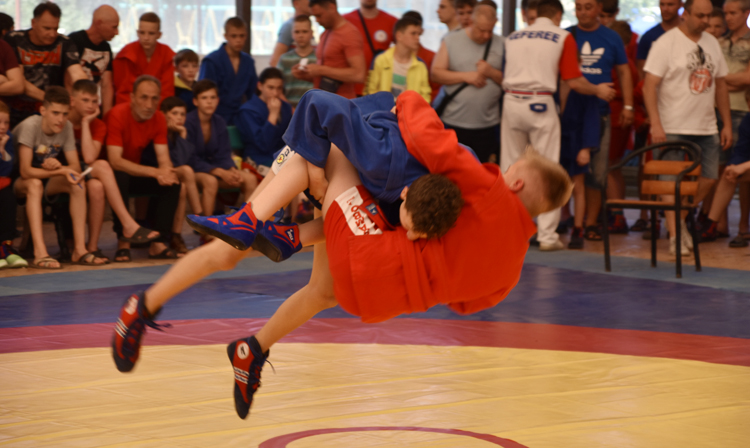 From May 30 to June 2 in the resort village of Karolino-Bugaz, Odessa region, Ukrainian Youth SAMBO Championships among boys and girls up to 14 years old was held. The competition gathered about 500 athletes from 19 regions of the country, which competed both in the individual standings and in the "Wall-to-Wall" team tournament, where they measured their strengths by 10 teams of boys and 6 teams of girls.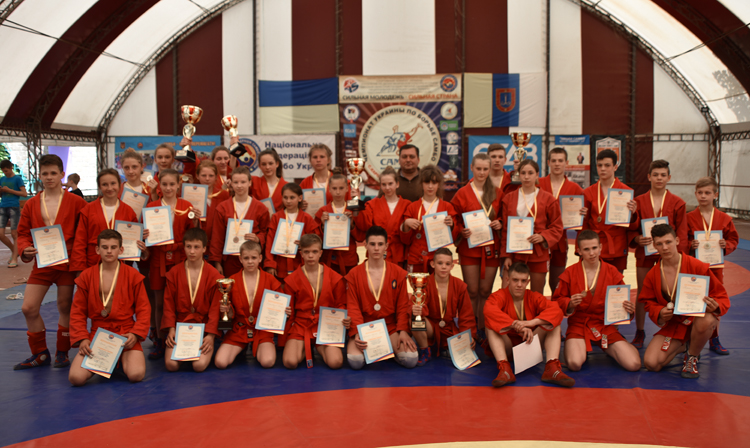 - We are pleased because of so many athletes at the tournament. Three mats in the sports complex of the Shuravi base were well "loaded" with spectacular fights, and it can be noted that the organizers did their job "perfectly well", - said the President of the National SAMBO Federation of Ukraine (NFSU) Vadim Rogach.
He stressed that the Odessa Regional SAMBO Federation is one of the leading SAMBO organizations in Ukraine.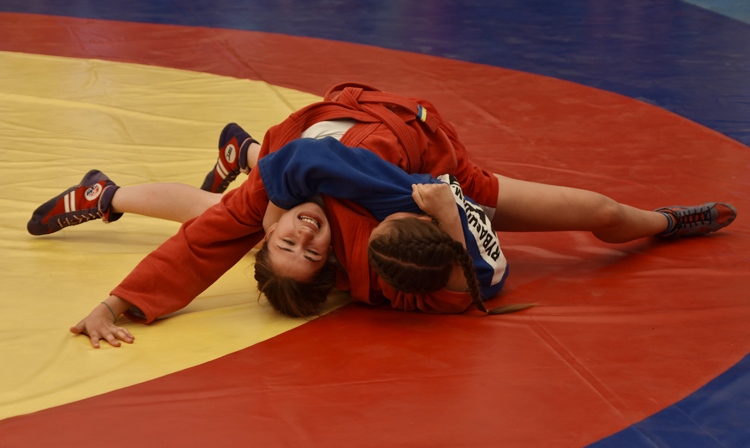 - Alexander Adzelenko and Vahid Sabirov, the leaders of the regional federation, do everything to attract children to our beautiful sport, so they hold a lot of tournaments in different points of the region. They use such forms of events that work best to popularize our sport: not just tournaments, but festivals, Grand Prix and other events alike, - Rogach said.
The head of the NFSU noted the active work of Odessa functionaries on the implementation of the "SAMBO – in each educational institution" program. He also said that the local federation "held a real marathon", which ended with the second in the history of Ukraine Beach SAMBO Championshipы. FIAS website will tell about this tournament separately.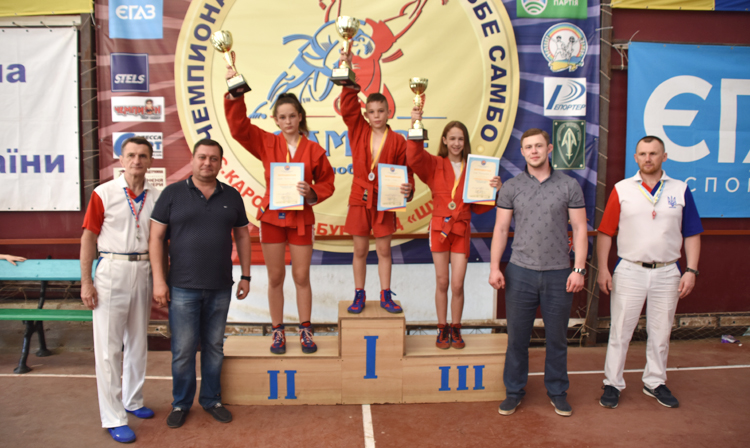 Results of the Ukrainian Youth SAMBO Championships (U-14)
Team Standings
1. Kiev
2. Sumy region
3. Dnipropetrovsk region
Girls
34 kg
1. Margarita MÍROSHNICHENKO (Sumy region)
2. Ekaterina GRIGORYAN (Chernihiv region)
3. Zhaklin SATARÍI (Chernihiv region) and Elizaveta DRANOVSKAYA (Sumy region)
37 kg
1. Veronika CHERNUKHA (Dnipropetrovsk region)
2. Angelina GUZIK (Kherson region)
3. Milana VODYANNA (Kiev) and Kira KUZMENKO (Zhytomyr region)
40 kg
1. Olga TIMKO (Chernihiv region)
2. Yelena BAZIK (Lugansk region)
3. Karina GOVYADOVSKAYA (Dnipropetrovsk region) and Roksolana SMAZCHUK (Odessa region)
43 kg
1. Violetta KUMECHKO (Zhytomyr region)
2. Kira TITOVETS (Dnipropetrovsk region)
3. Milena KUKHAR (Sumy region) and Kristina OPANASENKO (Chernihiv region)
47 kg
1. Angelina MANDRYKA (Sumy region)
2. Mariya VASYUTA (Sumy region)
3. Ekaterina MARTYNENKO (Kiev) and Anna SYCHEVSKAYA (Zhytomyr region)
51 kg
1. Karina KLIMCHUK (Zhytomyr region)
2. Taisiya KANUNNIKOVA (Odessa region)
3. Adriana LAKHVA (Ivano-Frankivsk region) and Polina DEMENTYEVA (Donetsk region)
55 kg
1. Anna OLEYNIK-KORNIYKO (Kiev)
2. Dar'ya KOCHEGAROVA (Donetsk region)
3. Arina ZVYAGÍNTSEVA (Kharkiv region) and Valeriya MARCHENKO (Kharkiv region)
59 kg
1. Viktoriya FEDOSIK (Sumy region)
2. Sofiya VEROVKA (Sumy region)
3. Valeriya SKLYAR (Kiev) and Vera OVERKOVSKAYA (Zhytomyr region)
65 kg
1. Yana SHIMKO (Kiev)
2. Kristina MAKARENKO (Dnipropetrovsk region)
3. Milana POSIDYUK (Donetsk region) and Aleksandra PROTASEVICH (Zhytomyr region)
+65 kg
1. Ivanna YUZEFOVICH (Kiev)
2. Sofiya RUDKOVSKAYA (Donetsk region)
3. Mariya SOKOTNYUK (Dnipropetrovsk region) and Darya DOLYA (Dnipropetrovsk region)
Boys
32 kg
1. Yegor KOLODYAZHNYY (Sumy region)
2. Danila DZOBA (Kharkiv region)
3. Nazar NINYK (Kiev) and Vladislav TKACHUK (Vinnytsia region)
35 kg
1. Vladislav BABICH (Zhytomyr region)
2. Vladimir GOLOVACH (Sumy region)
3. Oleg NESTERENKO (Odessa region) and Maksim GOLEMBOVSKIY (Ivano-Frankivsk region)
38 kg
1. Aleksandr MARTYNCHUK (Zhytomyr region)
2. Sergey RESHETNIK (Kiev)
3. Dmitriy MESHA (Sumy region) and Anton DODON (Vinnytsia region)
42 kg
1. Klim LANTUSHENKO (Dnipropetrovsk region)
2. Ivan LUKASH (Kharkiv region)
3. Maksim BABICH (Kharkiv region) and German IVASHCHENKO (Kiev)
46 kg
1. Anton GONCHAROV (Odessa region)
2. Nazar VISKOV (Kharkiv region)
3. Bogdan ROGALSKIY (Sumy region) and Svyatoslav GAVRILYUK (Vinnytsia region)
50 kg
1. Semen YEGOROV (Sumy region)
2. Vladimir PELT (Dnipropetrovsk region)
3. Artem YESIPENKO (Zhytomyr region) and Bogdan TELIPSKIY (Lviv region)
54 kg
1. Nikita GAVRILYUK (Odessa region)
2. Anton BABAYEV (Lugansk region)
3. Ilya MARYENKO (Lugansk region) and Danila DESHCHENKO (Donetsk region)
59 kg
1. Maksim POMIRKOVANYY (Kharkiv region)
2. Evgeniy KUCHERENKO (Odessa region)
3. Anton YAVORSKIY (Khmelnitsky region) and Artem DEBENKO (Kiev)
65 kg
1. Ivan SHVACHKO (Kharkiv region)
2. Ivan CHERNYSHENKO (Sumy region)
3. Nikita GOROBETS (Kiev) and Evgeniy YAROSHENKO (Kharkiv region)
71 kg
1. Aleksey BOLDYREV (Kiev)
2. Aleksandr ANICHKIN (Kiev)
3. Kirill LEZHNOV (Donetsk region) and Roman LYSAK (Kharkiv region)
+71 kg
1. Mikhail PETROV (Donetsk region)
2. Rostislav LITOVTSEV (Sumy region)
3. Ilya KELEBERDA (Donetsk region) and Bogdan RISUKHIN (Lugansk region)
Team Standings "Wall-to-Wall"
Girls
1. Kiev
2. Zhytomyr region
3. Sumy region
Boys
1. Sumy region
2. Kiev
3. Khmelnitsky region