Juan Mur: "I did my haircut in honor of Cristiano Ronaldo. But Messi is the best"
Personalities
10 November 2016
Sergei Grishin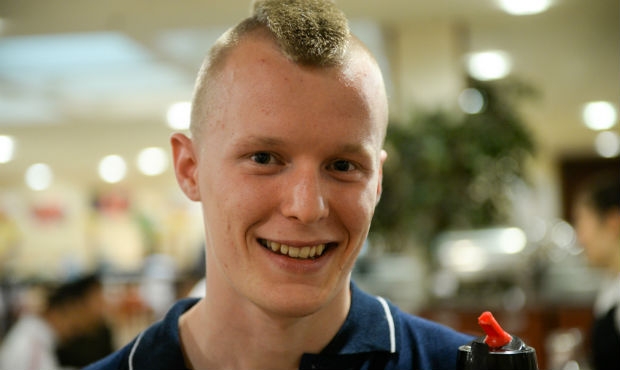 Argentinian Juan Mur is dreaming of winning a medal in combat SAMBO for the first time in his life at the World Championships. Before the start of the tournament, along with his trainer, he drinks his favorite mate tea from his special gourd through a bombilla straw with a mouthpiece at one end and gauze at the other. He talked about tea, football, and of course, SAMBO, in an interview with the FIAS website.
"This is my first World Championship, and the result means a huge amount to me. Ideally, of course, I want to step onto the podium. But if we are talking about expectations, it is important for me to get through the first round, and I am fully focused on that," said Juan Mur.
The Argentinian said that he had been engaged in combat SAMBO for 4 years. He first came to the sport at the age of 15.
"I chose what martial arts I'd do and walked in the footsteps of my cousin, who does combat SAMBO and has also competed at the World Championships. He once invited me to a national championship, which took place in Buenos Aires. I watched the competition, really enjoyed it and started training under Juan Pablo Melo – my mentor and President of the Sambo Federation of Argentina," said the athlete.
Juan Mur says that despite the applied significance of SAMBO, he has never applied SAMBO techniques on the street and never thought about it. "We are athletes, and the main thing for us is sport. I'm not doing combat SAMBO to use it on the street," he said.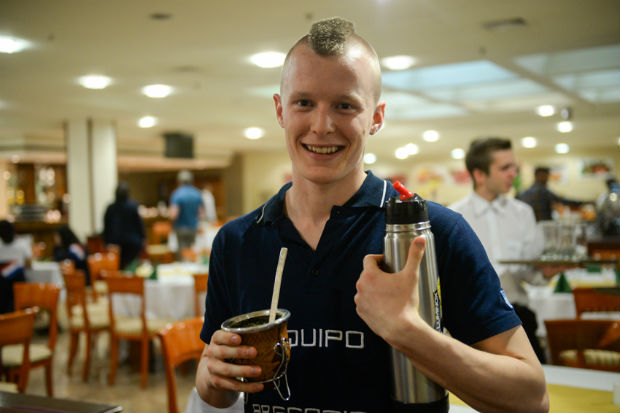 "Before I came to SAMBO, I got a haircut in honor of Cristiano Ronaldo, and still have this style. I like it because this hairstyle is convenient, and easy to manage," Juan said. "My famous countryman Lionel Messi's hairstyle is not so convenient, but as a football player, Messi is better than anyone."
During the chat, the SAMBO athlete periodically added water from a thermos to his mate gourd and sipped his drink.
"I drink this tea every day, at least a thermos a day," Mur said. "While going to training, during a workout, or just when resting. Coffee has caffeine and we say mate has mateine. This is a serious energy drink, which can keep you awake and in good shape. This is why we fell in love with mate in Argentina."