Marina Mokhnatkina: "I want to tell the whole world about our wonderful sport – SAMBO"
Personalities
30 November 2016
Sergei Grishin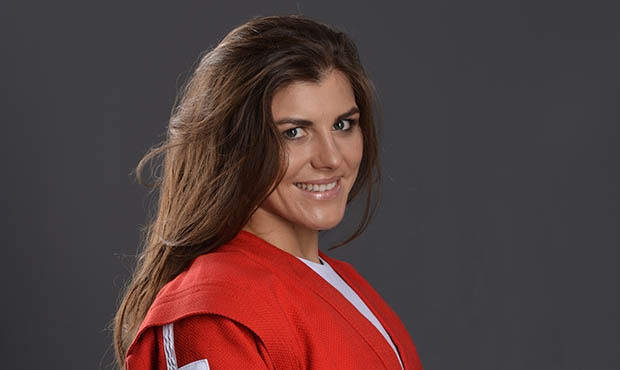 Russian sambist Marina Mokhnatkina became a four-time world champion at the World Championships in Sofia. However, her first words in an interview with reporters after her victory weren't about winning or achievements, but about her son. Marina said she missed her son, that she hadn't seen him for three weeks and wanted to go home, and then… burst into tears.
A little later, a note about the interview appeared in her Instagram. Marina wrote:
"You know why I cried when I was talking about my son? Because time flies inexorably, and I'm afraid to miss him as he grows! Thank God for everything! You know, the doctors once said I would be a physically underdeveloped child after being poisoned by henbane (back then, I was like my Sasha is now). Henbane is a very poisonous plant, and all parts of it are poisonous, especially the seeds. The flowers become toxic in late spring. Children who confuse henbane seeds with edible ones suffer the most. I have no idea what my parents went through ... I thank them for everything ..."
At the World Championships in Bulgaria, Marina confided that having a baby had given her a new incentive to advance in SAMBO.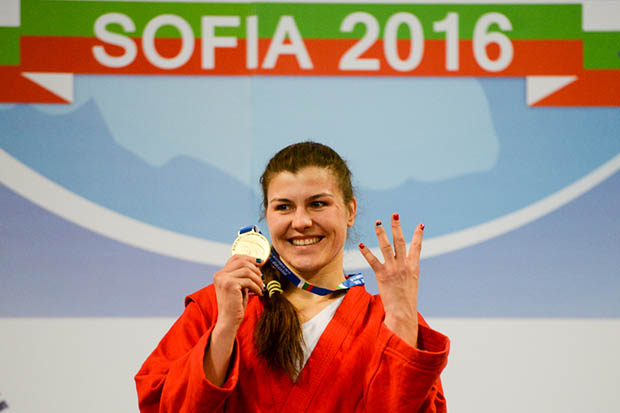 "After my son was born, I took a break from sports, and now I'm feeling this incredible rise. They say that once a woman becomes a mother, she goes through some kind of renewal. And it really is true. I feel re-energized. I've already ventured into mixed martial arts, also successfully. But SAMBO is what I love, and now I can't live without it. I'll fight with whatever health God gives me," Marina said.
The four-time world champion commented on her super-fast victories using painful locks.
"Whoever follows my performances knows that my best tried and true methods over the years are ground fighting techniques. Ground wrestling is the trademark of SAMBO, and our martial art is famous for painful leg locks. Unfortunately, hardly anyone uses them, because a lot of people come to SAMBO from judo, but they're a gift for me. I love SAMBO, because it has a huge arsenal of painful locks," Mokhnatkina admitted.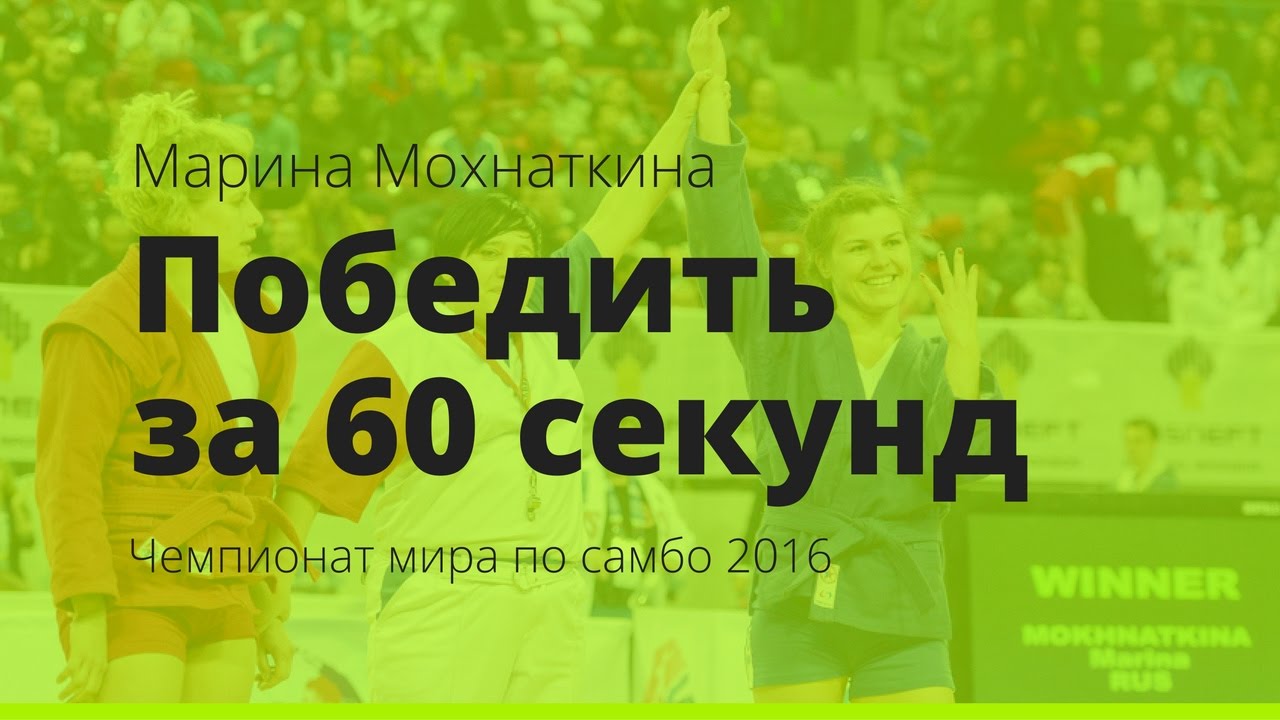 She also talked about how she and her husband, world SAMBO champion Mikhail Mokhnatkin, prepare each other for important starts.
"Misha and I are always in the same environment, and we always motivate each other. Whatever happens, he knows that I'll always support him, and I won't criticize. He never scolds me either. Of course, he's anxious about my performances in mixed martial arts tournaments, and I have to say he didn't exactly welcome my choice. But that's how you grow. In Sofia, I became a four-time world champion, and I want to tell the whole world about our wonderful sport – SAMBO. I want people to hear and know about this sport and how incredibly effective it is," Marina said.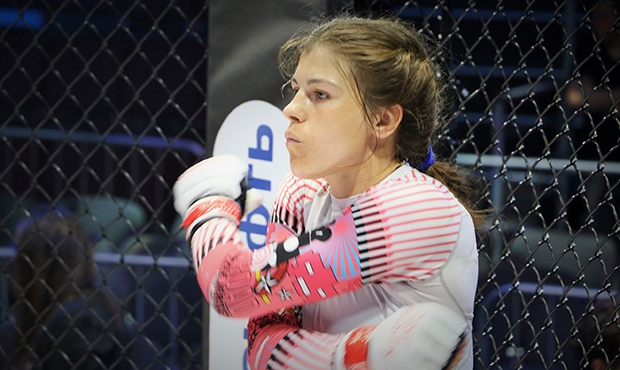 She noted:
"We're still not an Olympic sport, and a world champion title is the ceiling. You can't go any higher. Mixed martial arts open a kind of door to the future, where you can climb another step higher, at least in your own eyes. This is what interested me. Mixed martial arts are popular, and when they introduce me as a multiple world SAMBO champion, everyone hears about it. Everyone hears about SAMBO. It makes me really proud of my country and our sport. I went into MMA only for those reasons."
Mokhnatkina said she had already had two debut fights organized by the Fight Nights promotion company, and won them using painful locks.
"My next fight could be in December. If they find an opponent for me, I might compete in the next mixed martial arts tournament. A big problem is that it's very hard to find an opponent for me in Russia, hardly anyone agrees. So my goal is to make the top UFS division – Bellator. After the third fight, I can send my resume to this organization. Since I'm a big-name athlete, my chances of getting into Bellator are high. That's what the experts say," she added.
Marina is philosophical when speaking about possible rivals, and her chances of winning fights with them.
"The sport is so unpredictable that you can be 100 percent ready, and feel good, but in a cage or on a mat, it's a different story. You can win the whole match, but at the end you've run out of strength, or you just make some mistake, and you'll be defeated. Everything in the sport is so unpredictable, and everyone deserves to win," the champion says. "There are no easy wins. A lot of people think I went out and won first place so easily. In fact, there's a lot of hard and tedious work during training. I know that opponents from other countries are also training to the limits of their strength. I can't single out any athlete, because everything changes so much: someone is at a peak, and someone else is at a low point – you never know."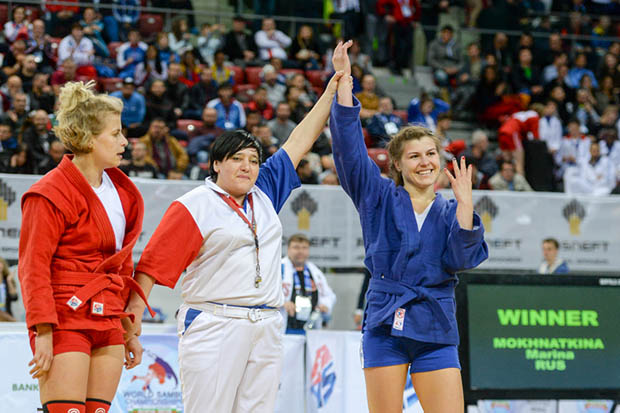 However, Mokhnatkina's signature ground techniques don't fail her, and it's important that the spectators don't yawn during her fights as they can miss all the fun. Marina often wins in seconds.
"When I fought at the SportAccord World Combat Games in St. Petersburg, Russian Sports Minister Vitaly Mutko came to my final match. He rewarded me on the podium by placing the medal around my neck and said: "I drove so long in traffic jams to see a 10-second fight ... To be honest, I didn't really know what SAMBO was, and now I don't understand at all what the sport is about," Marina said. "My style of fighting is energy-saving to some extent. I'm already a mother, so I don't want to take a risk or cause trouble to my relatives. First of all, I think about my family, not myself."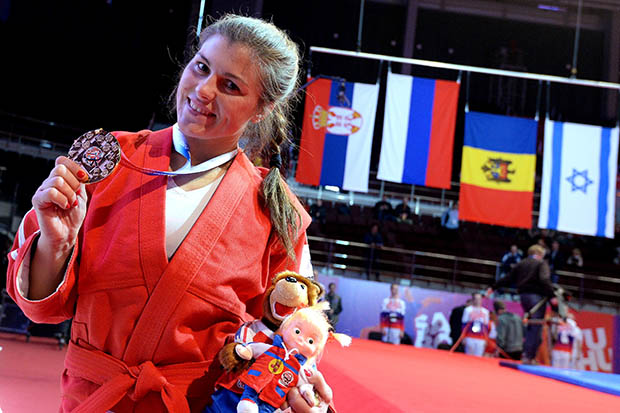 Apparently, this was the reason for the athlete's mood after winning her fourth world champion title.
"After winning I just wanted to relax, to be alone with my husband, because we hadn't seen each other for two weeks before the competition.  Then we went back to St. Petersburg, picked up our son from his grandmother, and the three of us just blissed out at home," Mokhnatkina said.