Roofing works at the International SAMBO and Boxing Center in Luzhniki will begin in April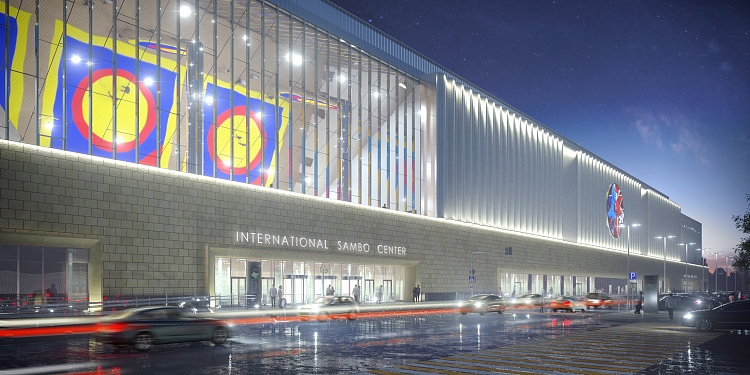 "The builders have begun assembling the metal structures of the 6th floor of the boxing block in the building of the International SAMBO and Boxing Center in Luzhniki. Meanwhile, the assembly of the 6th and 7th floors continues in the SAMBO block. These works will be completed within a month, which will allow to start roofing works," Rafik Zagrutdinov, the head of the Moscow City Construction Department, said to the TASS news agency.
He noted that the builders are faced with the task of completing the main construction and installation work and putting the facility into operation this year. The area of ​​the seven-storey building with underground parking will be 45 thousand square meters, and the total area of ​​the facades will be about 23 thousand square meters.
"One of the features of the architectural appearance of the building will be a mirrored ceiling and stained-glass glazing, which, due to inclined panels with a reflection effect, will allow observing the training of athletes from outside the building," Rafik Zagrutdinov said.
The head of the department emphasized that this is the first time such an architectural solution is used at sports facilities. The construction of the SAMBO and Boxing Center on the territory of the Luzhniki Olympic Complex is planned to be completed by the end of 2021.