Belarusian Combat Sambo wrestlers chosen to fight at the World Sambo Championship in Casablanca
Competitions
22 September 2015
Sergei Grishin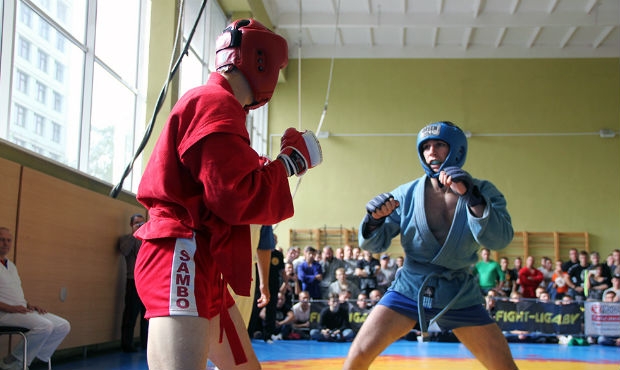 Belarusian fighters were chosen for the main start of the year for all Sambo wrestlers worldwide at the republic's national championship. The best Combat Sambo wrestlers of Belarus gathered in mid-September, exactly 2 months before the start of the World Championship. The champions in each weight category won the right to represent Belarus in Morocco. The final composition of the Belarusian Sambo team is: Denis Troyan, Ilya Khodkevich, Eduard Muravitsky, Alexander Melnik, Sergei Filomenko and Stanislav Kolbasov.
Some of the elite of Belarusian combat Sambo shared their impressions of the qualifying start, their hopes for the future and thoughts of the present with the FIAS website.
Sergei Filomenko - medalist in European and world combat Sambo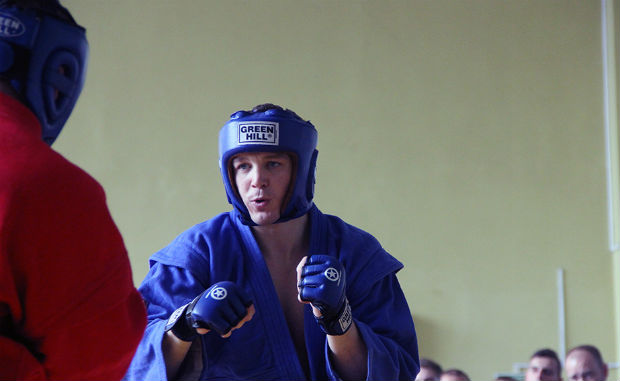 "Initially I trained to compete in my usual weight category – 82 kg. I didn't get started right away, it was still summer, and I was resting. I've only started to load myself now, and I'm still not in top form. I usually have 2-3 kg to lose, but in the summer I weighed in at 90 kg. Now all the excess is gone, just a couple of kilos left.
What does my girlfriend think about my involvement in such a rough sport? She's happy, she likes it. We're planning to open a club in the near future that will bring together fans of combat Sambo, judo and MMA under one roof. She knows the administrative and organizational side of the process, and I understand sports, so I think everything will work out for us.
I was third at the European Championship in Croatia this year, and second at last year's World Championship in Japan. So now I'm going after a gold and setting the highest goals. The main competitors in Morocco in my weight class will be Russians, Ukrainians and Bulgarians. I already know about the Russians. If I get lucky, I'll fight with Ivanov – he's number one, and I still haven't met with him. I hope that's ahead of me.
If we're talking about the future, my goal is to win in Europe and the world. It's an in feeling to stand on the podium and hear the national anthem being played in your honor, and at the same time you understand that you've contributed to the country's sports reputation. Competition in Combat Sambo is really growing in the world today, and even African countries have taken it up. Asians, like Kazakhs and Uzbeks, are also good. Europe is starting to add a lot of Hungarians and Croats. Combat Sambo is a very interesting sport that really attracts and interests people. I know a lot of people, even in MMA, who came to us through Combat Sambo, because they were impressed by our martial art. But Sambo is still a family. You should have seen our Belarusian team at the world championship in Narita. After the competition, everyone gathered in the Belarusians' room. Athletes from 5-6 countries – Mexicans, Croats, Georgians, Russians and Belarusians. Everyone was together, and everything was friendly. We talked, had fun, shared something, like we fought each other yesterday, but now we're friends. This is another side of the sport that attracts people to Sambo."
Stanislav Kolbasov - champion and medalist at the World Combat Sambo Championship, and medalist at the European Championship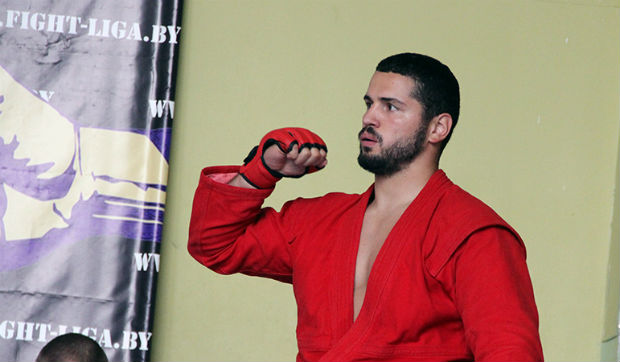 "I had some injuries a while ago, when I hurt my shoulder training with Yuri Rybak – our legendary Sambo wrestler – and fell badly. Because of that, I won't be able to compete in the II President's Sambo Cup in Manchester, which will have a Combat Sambo tournament in the open weight category. I was invited, but I can't go. Right now, I'm focusing on training for the World Championship. I'm working a lot with wrestlers on the Sport Sambo team to get the "stories" and nuances of fighting, and freely sharing the fact that I know how to fight on the ground. This way, we enrich each other and become stronger. I'm feeling great now, I'm in good physical shape. My goal is to win a gold in Morocco and repeat my success of 2012."
Alexander Voronovich – European champion, medalist in world combat Sambo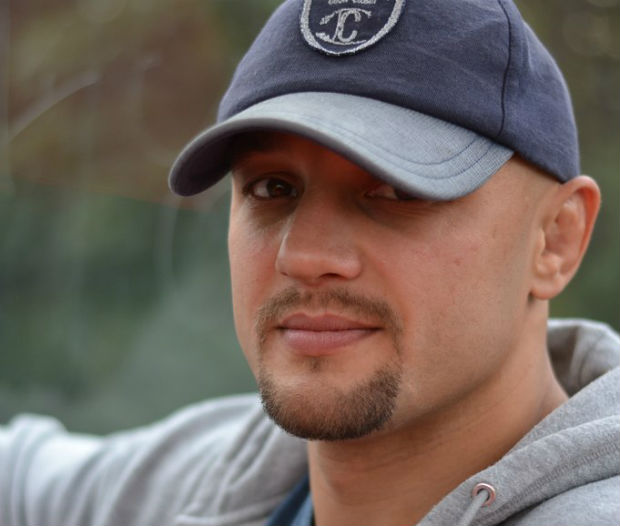 "I'm glad we were so successful in the championship today. The guys fought with great dedication. It's worth noting that the championship has shown how our fighters have grown, and the competition has become much better. I think the team that will represent Belarusian sambo in Casablanca is very competitive and strong. Muravitsky, Kolbasov and Filomenko are European and world medalists, and Khodkevich is a European medalist. Sergei Filomenko will compete in Casablanca in a new category for him – 90 kg. He weighs 83 - 85 kg, but Combat Sambo is a discipline where the difference in weight isn't felt as strongly as in Sport Sambo. We have a lot of "snatch" throws, strike techniques and distance work, and all of these things cancel out the difference in weight. We'll see how we fight for the top places in each weight category. We'll try to train so that our national anthem in honor of the Belarusian Sambo wrestlers is played in Morocco as often as possible."
Results of the championship of Belarus in combat sambo:
"Amateur" division
68 kg
1. Vasily Ostapets SDUSHOR, Zhodino
2. Nikolai Manokhin Gladiator FSC, Molodechno
3. Roman Romanovets Liga CC
3. Maxim Kuzmenkov Liga CC
74 kg
1. Alexander Zhilich Liga CC
2. Maxim Markevich Liga CC
3. Alexander Klyutko Patriot SC
3. Gennady Vlasenko KEF No. 1 SC, Zhlobin
82 kg
1. Alexei Kvitun Liga CC
2. Ivan Macht Liga CC
3. Dmitry Oksentyuk Gladiator FSC, Molodechno
3. Alexander Shklyar Liga CC
Juniors:
62 kg
1. Andrei Miroshnichenko Gladiator FSC
2. Valentin Vernikovsky Legion SC
68 kg
1. Alexander Pavlovtsev Liga CC
2. Artem Bukhavtsov Legion SC
3. Nikolai Gavrilenko SKEF No. 1 SC, Zhlobin
74 kg
1. Alexander Glubokin Liga CC
2. Maxim Tunik Volat FSC
Men:
62 kg
1. Denis Troyan Bushido GS SC, Brest
2. Yuri Belykh Liga CC
3. Kirill Komotsky Liga CC
3. Alexei Dolgy Liga CC
74 kg
1. Eduard Muravitsky Phoenix
2. Ilya Khodkevich GTsORe
3. Maxim Pugachev Phoenix
3. Nikolai Razuvakin SDUSHOR, Zhodino
82 kg
1. Alexander Melnik
2. Martysyuk Ilya Liga CC
3. Artem Vorobev Volat FSC
3. Alexei Gutnik SDUSHOR, Smilovichi
90 kg
1. Sergei Filomenko DUSSH, Elsk
2. Vladislav Nikonov Bushido GS SC, Brest
3. Evgeny Makarenko Atlant CYC
3. Vladimir Sutotsky ROSS FC
100 kg
1. Stanislav Kolbasov Liga CC
2. Igor Rossokha Gomel TsORE