The best in 35 years: national Israeli Sambo Championship 2014
Federations
16 October 2014
Sergei Grishin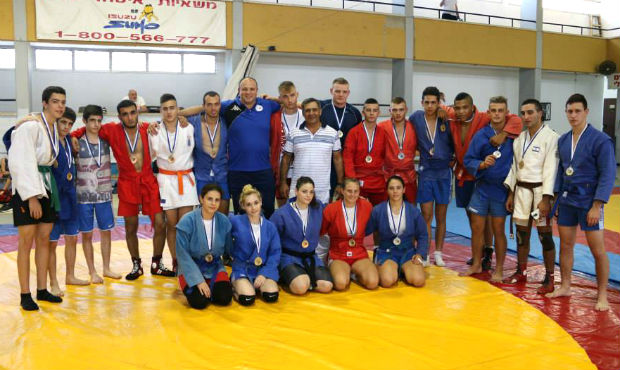 FIAS website has already mentioned the Championship hosted in Israel which took place on September 20 in Bat Yam. Today we make public an expanded report from this event. 157 athletes from the different corners of the country took part in the competition held in the sports arena Hapoel Bat Yam. The main representatives were the clubs from Rishon Lezion (who eventually took the first place in the overall standings and had arrived to the championship with the largest number of athletes), Bat Yam (overall second place), Ashdod (overall third place) and the cities of Arad, Eilat, Ramat Gan, Pardes Katz and Herzliya.
"Israeli championships have been taking place since 1979, but this is the first tournament of such a rank which was conducted at such a high level. A splendid design of the arena, excellent referee team having undergone the preliminary training, and the most important part — such a large number of athletes who showed us excellent techniques and knowledge of sambo," says the Vice-President of the Israeli Federation of Sambo and the chief organizer of the competition Pavel Musin.
The competition was held in sport and combat sambo among different age and weight categories. Athletes were competing for 42 sets of medals. As remarked by the organizers, this tournament became an excellent training for the World Cup among Youth, World Championship among Masters and the main start of sambo season — World Cup in Japan.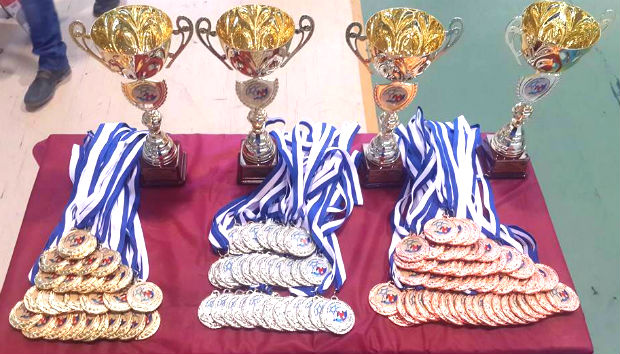 "Our Federation of Sambo exists for three decades already and has a portfolio of many victories at the largest international tournaments. During the last two years, with establishment of new management of the Federation and new, modern attitude towards the development of this truly brilliant sport there can be seen a breakthrough in development and growth of Israeli sambo. There is, of course, some backlog, such as a lack of uniforms and mats, but I am sure that in the nearest future due to the growth and promotion of our Federation everything will be provided for," Pavel Musin looks forward with optimism.