Luisaigna CAMPOS: "I Hope My Daughter Will Be an Olympic Champion in SAMBO"
Personalities
14 May 2020
Aleksandr Solomahin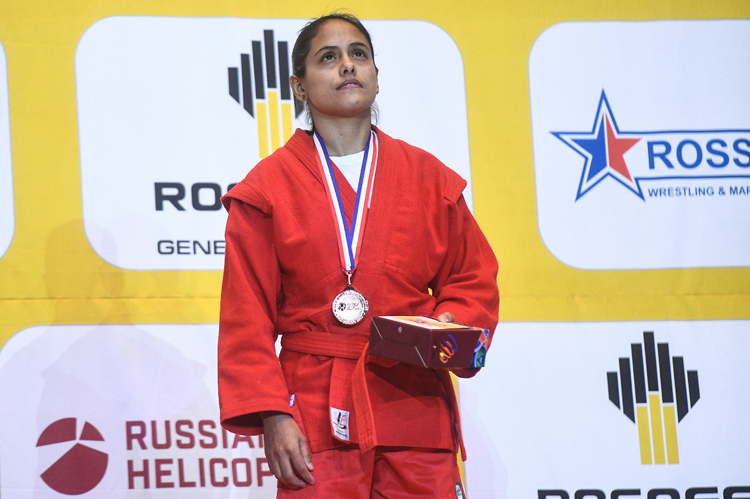 Venezuelan sambist Luisaigna Campos several times was the winner of the World SAMBO Championships, won medals at the World Youth SAMBO Championships, hit the medal stand of the World SAMBO Cup; she is also a repeat champion of the Pan American SAMBO Championships. She trains under the guidance of her husband Lucas Borregales who also successfully performs at international SAMBO tournaments. It comes as little surprise that their daughter is being raised as a SAMBO athlete, too, and her parents dream of her Olympic future in this sport. In her interview given to the FIAS website for GameChangers program, Luisaigna Campos expanded upon herself, her family, and combat SAMBO fights with her husband.
[GAMECHANGERS] Luisaigna Campos SAMBO Woman from Venezuela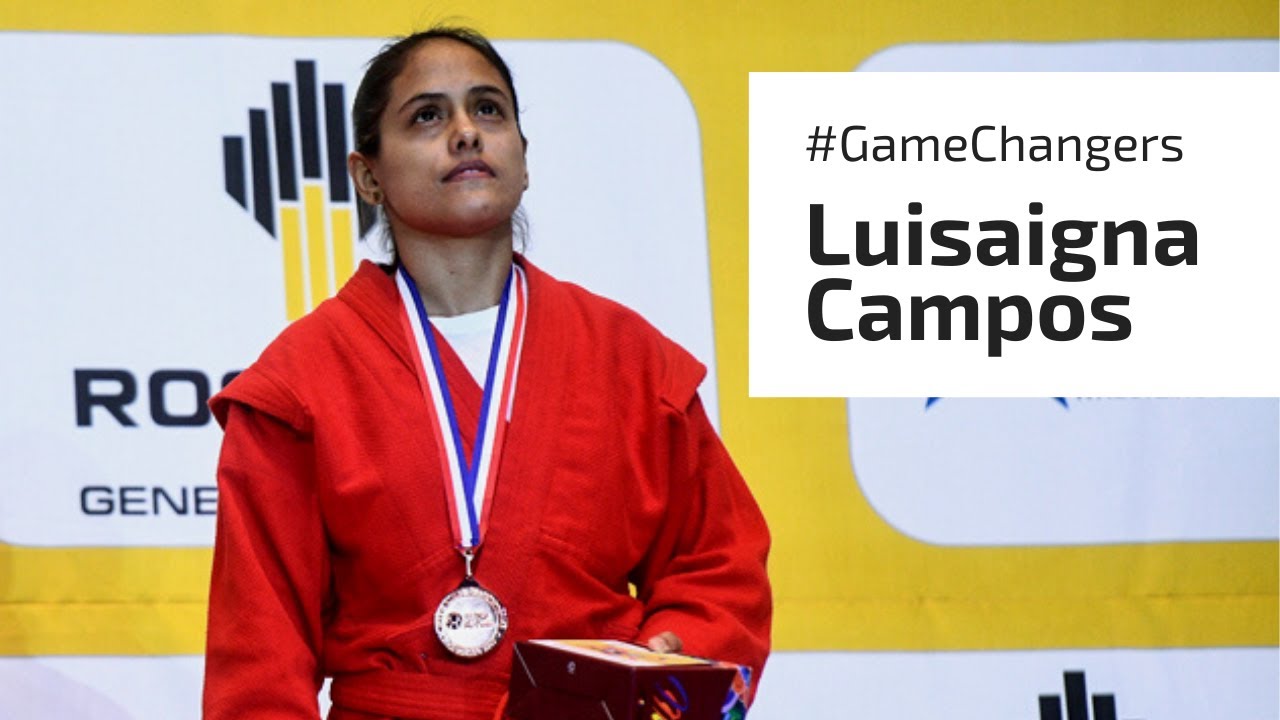 To watch the translation of the video into English, click on the "Subtitles" button.

- Luisaigna, how long have you been engaged in SAMBO?
- I went in for SAMBO in 2006, when I was 17. It may be said that my coach Lucas Borregales introduced me to SAMBO. In the same year, I won the national championships and participated in the Youth and Junior World Championships that was held in Moscow.
- How did your sports career develop further?
- In 2006, I managed to score third at the World Youth SAMBO Championships, and the next year I won the gold of this tournament. In 2008, I took fifth place at the World Youth SAMBO Championships in Tashkent, Uzbekistan. Also in 2008, the Venezuelan SAMBO Federation helped me come to St. Petersburg and partake in the World SAMBO Championships, this time among adults, where I won the silver in the up to 52 kg weight category. In 2009, I again hit the medal stand at the World Youth SAMBO Championships that took place in Bulgaria, where I also won a silver medal.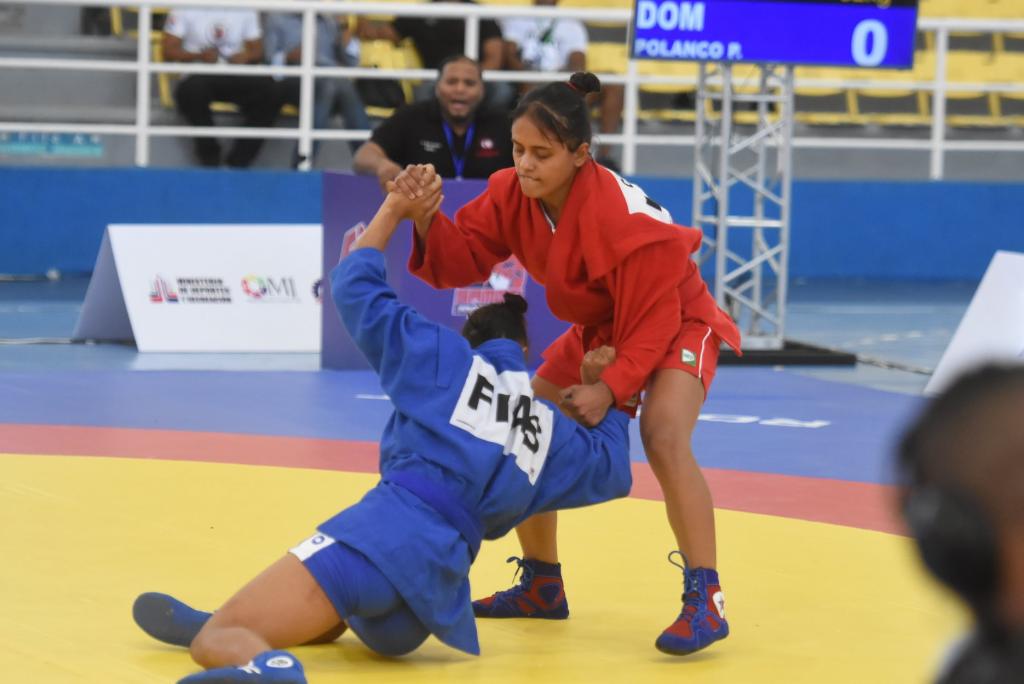 - It seems that in SAMBO you've found not only your labor of love but also your husband...
- I met Lucas in 2006 but there was nothing between us back then, we were just friends. As years were passing by, we got to know each other better, and already in 2009 we got married, and then our daughter was born. After that, I suspended my SAMBO training for a while. Lucas, in his turn, kept on practicing SAMBO and competing.
When our daughter grew a little, I came back to SAMBO, as well. Certainly, I'm very grateful to SAMBO for meeting my husband. If not for SAMBO, we would've never met. Lucas is a very good man, so many great thanks to SAMBO for bringing him into my life.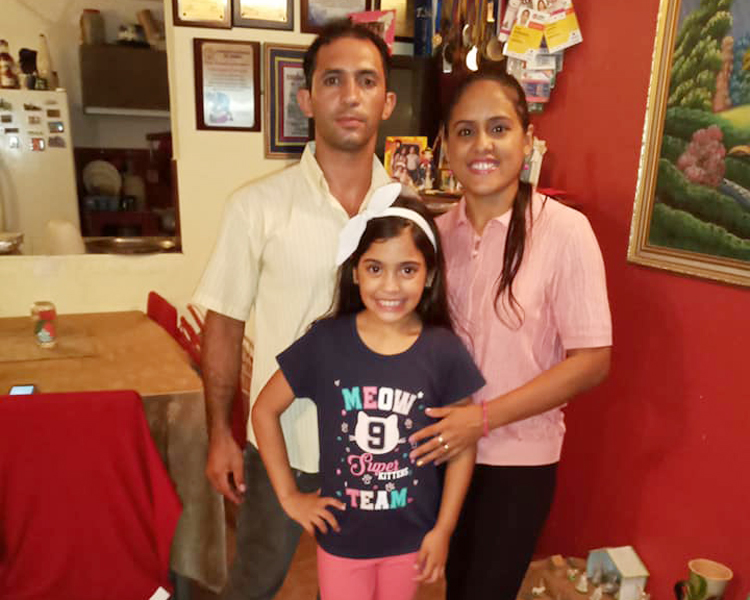 - Is your daughter engaged in SAMBO, too?
- I`ve been bringing my daughter to the gym since she was a tot. And as early as at 5, she began to participate in competitions. In her first national championships, she won the bronze, despite the fact that her opponents were at least a year older. The following year, when she was just six, she took part in the Championships among the children aged 7-8, and became a champion. In 2018, she once again won the gold in the same age group of seven-year-old kids. She is a good athlete who loves SAMBO very much. Lucas and I think she has great prospects. I hope that when SAMBO enters the program of the Olympic Games, my daughter will be an Olympic champion in this sport.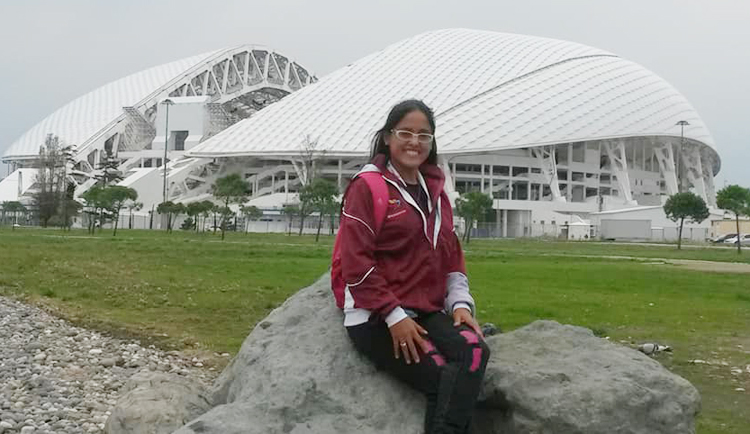 - Being a family of sambists, how do you resolve controversies at home? By coming on the mat against each other?
- It may seem a little odd, I know, but every time we argue with my husband Lucas, I take the initiative in my hands and suggest to have it out by the rules of combat SAMBO. We put on helmets and gloves, and the fight begins. A blow, another blow — and this really helps us loosen up, relieve the stress. But after the fight, I always hug my husband and kiss him. That's the way I cool down.
- Does it mean that you do not mind performing in women's combat SAMBO competitions?
- As far as I know, at present there are no Combat SAMBO competitions among women. But I would like them to take place, because it is a very fascinating experience. I have already participated in a tournament staged by the rules of mixed martial arts in my country, and I won by means of submissive technique, a toe lock. I hope that in the near future women will have an option to compete in Combat SAMBO.