"Little Paris" is ready for the European Championship!
Competitions
10 May 2014
Sergei Grishin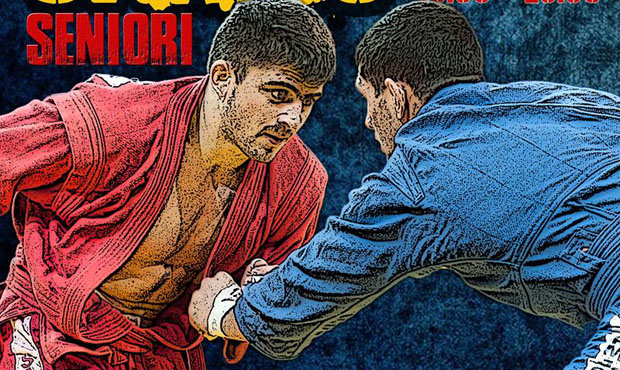 Less than in a week, the 2014 European SAMBO Championship starts in Romania. According to the recent information from the organisers, national teams from 32 countries have been in for participation in the Tournament. This is a record number and indicates the growing interest in SAMBO on the continent. From when did Bucharest appear to be all ready for the Tournament? What will participants of the Championship able to see in the Romanian capital, in addition to Sala Polivalenta? And why has this sports complex become crucial for a Romanian female SAMBO athlete? Answers to these and other questions are in today's feature.
The modern Bucharest can rightly be called the heart of Romania. Over 1.8 million people reside in the capital and its suburbs. It is not only the most populous city in South-Eastern Europe, but also an important economic and cultural centre of the country. Overall Bucharest charge for clear and coordinated work also has the most favourable effect on SAMBO. As Sergey Eliseev, President of the European SAMBO Federation, said, Bucharest was all ready for the European Championship nearly a month ago. "I am confident that the Romanian SAMBO Federation has done everything possible for the Tournament to be held at a high organisational level", added Sergey Eliseev.
In addition to competitive activity, the Tournament participants will certainly try to find a few hours to see the sights of the Romanian capital. Known for broad tree-lined boulevards, magnificent buildings of Belle Époque, Bucharest is often called "Little Paris". Suffice it to say that in Bucharest you can walk under the arches of the Arc de Triomphe along the elegant Șoseaua Kiseleff – this boulevard is longer than the famous Champs Elysees in Paris.
The Romanian legend has it that the city of Bucharest was founded by a shepherd, Bucur by name, which means "joy". His fluting dazzled the locals and his hearty wine from the nearby vineyards caused traders' love for him who called this place after his name.
Another interesting fact of history is that the Romanian athlete Daniela Hondu got acquainted with SAMBO two years ago during the Youth World Championship, which took place in Sala Polivalenta Sports Complex in Bucharest. The athlete said about it in an interview to the FIAS website for the Sambo Style project. It is at this sports complex the 2014 European Championship will be held, and this time Daniela will perform not as a spectator but as a participant and one of the main contenders for the "gold" of the continental Tournament.
By the way, all Romanian SAMBO athletes will actively fight for the medals of the Tournament and native stands will help them in this. Support is expected to be impressive: Sala Polivalenta can simultaneously contain more than 5000 spectators. Very soon we will have to know how much native walls help in Romania.