Marina Zharskaya: "Finally, the World SAMBO Championships have surrendere to me!"
Personalities
13 November 2016
Sergei Grishin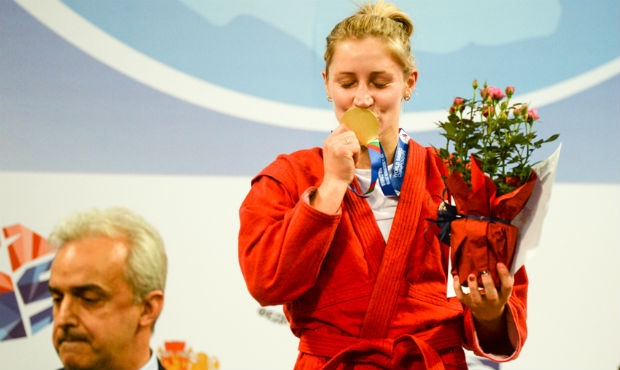 The World SAMBO Championships-2016 turned out lucky for the Belarusian athlete Marina Zharskaya. She will leave Bulgaria with her first gold in the rank of the world champion in the weight category of up to 52 kg. In an interview to the FIAS she told she doesn't plan on stopping, invited everyone to the European games in Minsk and shared her main desire for today – to relax!
"Anna Kharitonova and me have spent a long time competing on the carpet, we know each other well. And it always so happened that I was always losing to her just a little: a ball, or by foul. Fighting with her was very hard in the final, as never and nowhere. Now I am very happy: finally the World SAMBO Championships have surrendered to me! The European ones have been mine before, but these are my first world ones. Therefore, I am incredibly happy! Thanks very much to all the fans that have rooted for me. And especially to my family: children, husband and parents".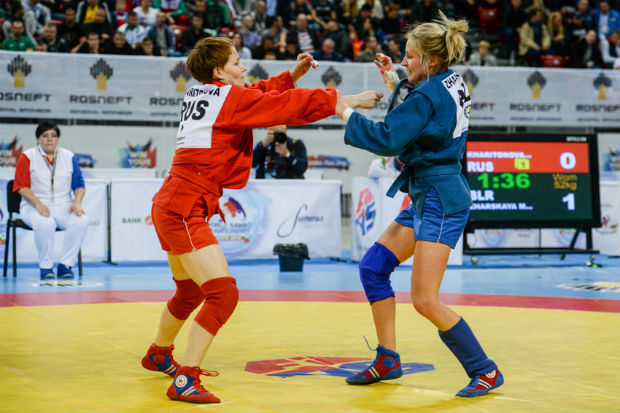 The Belarusian said that after winning the first title of world champion she doesn't plan on stopping and will continue the fight for gold of the world championships at least until the II European Games to be held in Minsk.
"This bar has been conquered; let's continue to conquer, up until the European Games-2019, which will take place in my homeland. I will try to do my best all the time to take part in European games later. Officially, the decision on inclusion of SAMBO in the Games' program has not yet been voiced, however, it seems to me to be only a matter of time and the coaches are already starting to prepare us mentally. Our country will welcome all the guests, and then we'll fight for the medals", said Marina Zharskaya.
"And now I really want to relax, this is my great desire: to go to the seaside, spend time with my family and forget everything for a while!" said the champion.